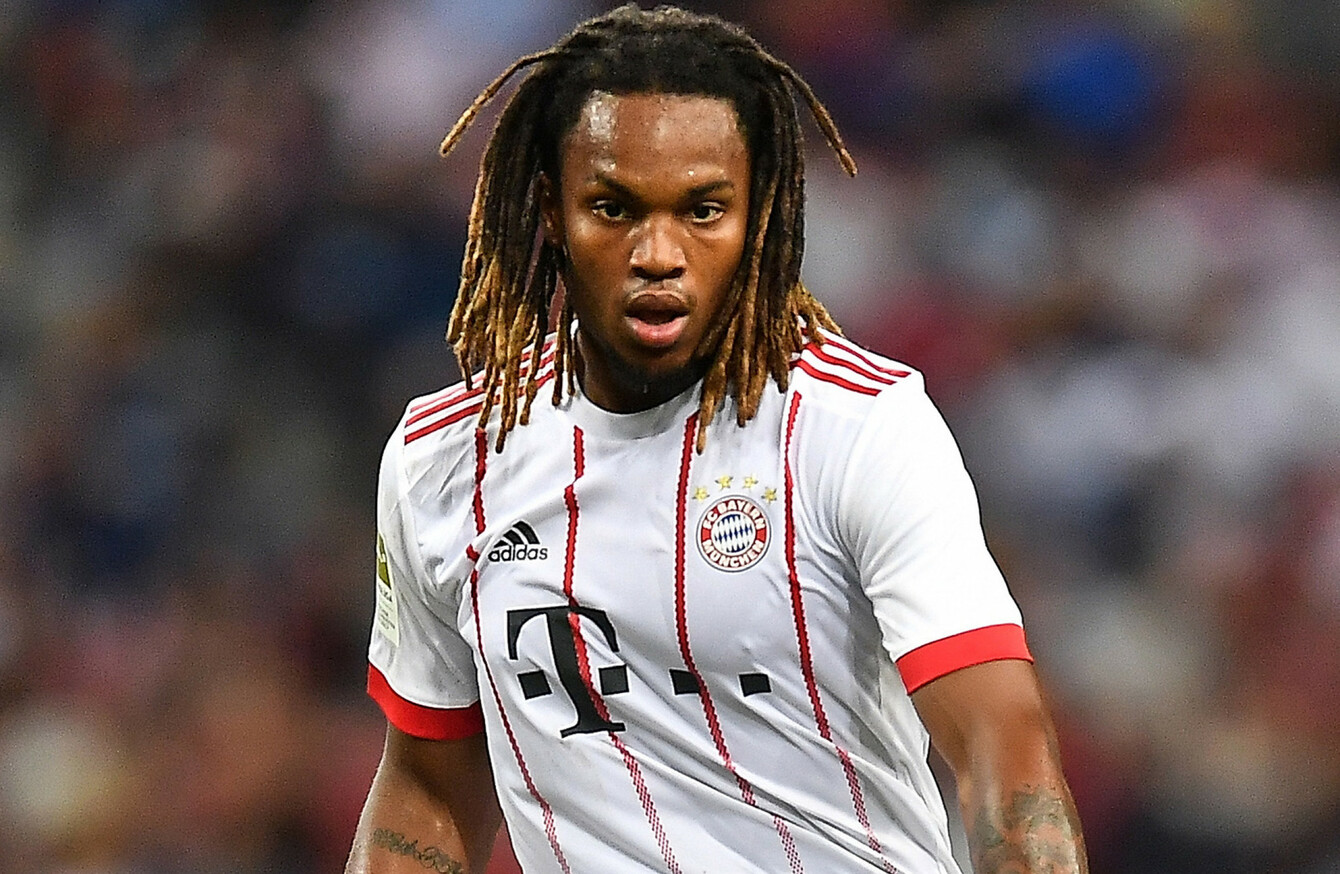 Image: Thananuwat Srirasant
Image: Thananuwat Srirasant
SWANSEA CITY HAVE confirmed the signing of Renato Sanches on a season-long loan from Bayern Munich.
The 20-year-old midfielder moves to the Premier League after a disappointing debut season with the German champions.
Following a €35 million move from Benfica in the summer of 2016, Sanches made just six starts in the Bundesliga in 2016-17.
Swansea will pay a reported fee of €8.5m for the loan, and will not have an option to buy Sanches at the end of the season.
"We are happy that we found an agreement for a loan deal," Bayern CEO Karl-Heinz Rummenigge told Bayern Munich's official website. "Our goal was that Renato could play consistently in a strong league like the Premier League.
"We are still confident Renato has the potential to be an important player for Bayern in future. That's the reason why Sanches' return in July 2018 is clearly appointed without a purchase clause."
At Swansea, Sanches will link up with his former assistant coach Paul Clement, who left Bayern halfway through last season to manage the Swans.
"I'm delighted to secure his services,'' Clement told Swansea City's official website. "He is a player I know well having worked with him for six months at Bayern Munich before my own move to Swansea.
"He is one of Europe's elite young talents who has already achieved a lot for his age, including winning Euro 2016 with Portugal.
"Having moved from Benfica to Bayern Munich, he has not played as much as he would have liked. But this move to Swansea and the Premier League will provide him with a real positive development experience.
"As a player he is a dynamic, powerful central midfielder who I believe has all the attributes to suit the Premier League.''