NEED TO CATCH up? TheScore.ie brings you a round-up of today's sports news…
Home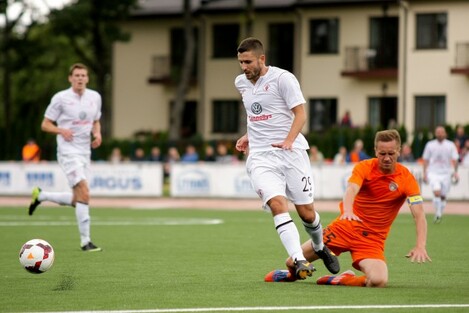 Source: LFF/INPHO
Matthew Macklin confirmed today that he'll fight a homecoming bout in Dublin.
Limerick's Niall Moran has come out of inter-county retirement in time to watch his side take on Cork in next week's Munster final.
In the Europa League qualifying round, Sligo Rovers took a goalless draw from their first leg away to Banga while (at the time of writing) Derry City are currently in action against Aberystwyth.
A serious injury to wing-back Daniel Measey has forced Cork minors into a late change for their Munster football final clash with Kerry.
Away
Source: EMPICS Sport
Liverpool and Barcelona had a friendly discussion about the future of Luis Suarez. And the Reds have signed Emre Can
Eugenie Bouchard earned Canada's first ever final appearance in a Grand Slam. She'll face Petra Kvitova this Saturday.
Our man in Brazil has (nervously) touched down in Rio and with no football on offer, he's writing about the heavy-handed approach of police when it comes to Argentina fans.
If you're reading this in Colombia, you don't have to go to work on Friday. They've called World Cup quarter-final day as a national holiday.
Paddy Kenny has reportedly been shown the door at Leeds because of his association with the number 17, though it could be down to a lot of things…
The best thing we shared
Paul Berg created this piece of absolute fantasy hurling perfection as part of a community workshop.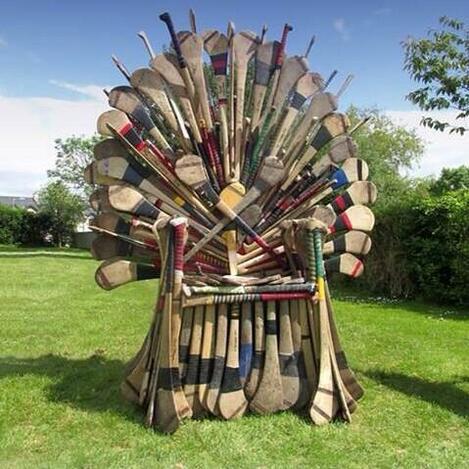 We imagine Davy Fitz sitting uncomfortably up here like Tommen. Source: Paul Berg.
On the record
"Our facilities have been upgraded and in recent years we have recently built and installed a toilet."
Killinkere GFC have kindly offered to host all five Garth Brooks gigs.
Where we were today
Blake v Bonner.
The Fixture List
Slaughter the fatted calf because FOOTBALL IS BACK!
France take on Germany at 5pm and Brazil host the mighty Colombia. Oh, baby this is gonna be good.
There's also the men's semi-finals at Wimbledon. Novak Djokovic v Gregor Dimitrov is first up on centre court from 1pm. Milos Raonic will have to beat Roger Federer to take the second place in the final.
Showbiz, Baby!
You're out of the World Cup, but the Prez is on line two.
Source: U.S. Soccer/YouTube
'This smart arsery won't be tolerated when I'm in charge.'