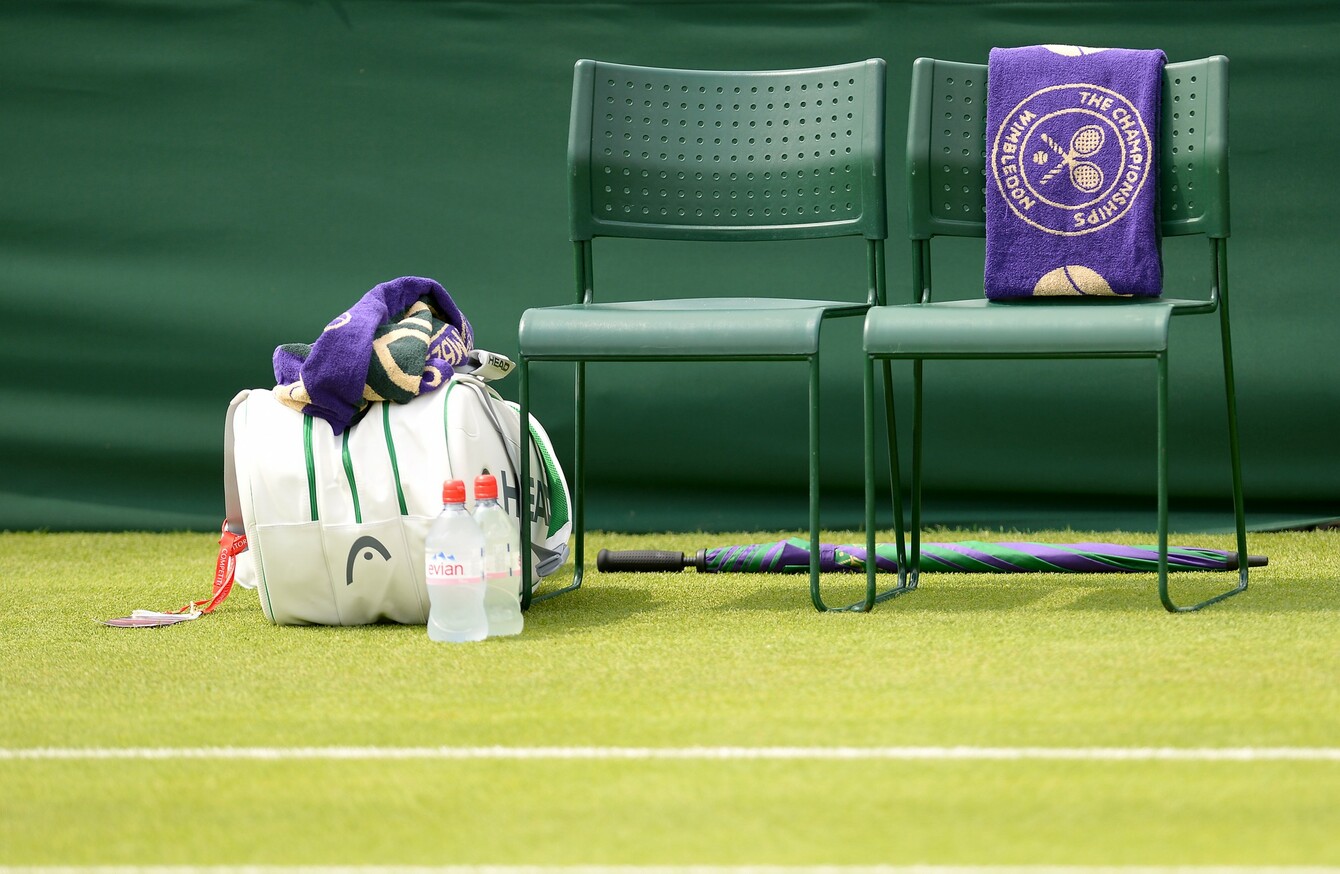 File pic.
Image: Dominic Lipinski
File pic.
Image: Dominic Lipinski
TENNIS IRELAND CEO Des Allen says he is "confident" that no Irish players were involved in any way in the latest alleged match-fixing controversy.
In addition, Allen backed tennis officials' claims that evidence of match-fixing was not suppressed by the game's authorities. He also said that the report did not come as a "shock" given previous investigations in the past, such as the controversy surrounding Nikolay Davydenko's 2007 match against Martín Vassallo Argüello.
"I wouldn't say I'm shocked but certainly we would be disappointed if any of what's happening at the moment damaged the very good reputation and image that our sport has internationally," he told The42.
"Given the human condition, it is the case that there have been a number of investigations into corrupt practices in tennis. There have been a number of players and officials suspended for life.
"I would feel that at a very low level, there are instances that cause corruption. I'd be very anxious to ensure that the integrity of the sport is maintained and that we continue to investigate these problems on the very robust basis that we do at the moment."
Allen also played down suspicions that tennis officials may have played a part in any cover up or obfuscation of evidence.
"The initial allegations seem to be focused on the suppression of investigation or hiding of the fact that we had these issues — that is not the case. Absolutely and categorically that is not the case.
There is no suppression of investigation, or suppression of evidence or anything of that nature. The proof of the pudding is that a relatively significant number of players and officials have been investigated, and sanctions have been imposed, and sanctions have been upheld when they've been appealed to the higher court.
"I want to put to bed the idea that evidence of match-fixing has been suppressed. It has not, and I'd been very emphatic on that."
Moreover, the CEO emphasised the difficult task that the Tennis Integrity Unit has in proving the guilt of those accused.
It's extremely difficult on occasion to convert allegation, rumour, innuendo into evidence, but where we succeed in doing that, the Tennis Integrity Unit has been very successful in handing down sanctions and so on.
"From what we know, the number of people involved in this is a very tiny minority of the 20,000 people who play professional tennis around the world."
Be part
of the team
Access exclusive podcasts, interviews and analysis with a monthly or annual membership.
Become a Member
As well as expressing confidence that Irish players are in no way involved in match-fixing, Allen doubted whether the top tennis stars would have any incentive to become involved in match-fixing. He also played down Novak Djokovic's comments that he was offered US$200,000 back in 2007, on the basis that he was not the world-renowned star he would become by that point in his career.
However, Allen warned that tennis' uneven distribution of wealth could leave certain low-paid players "vulnerable" to the temptation of match-fixing.
"We're not very democratic in terms of how we distribute prize money. If you're in the top 50 in the world, you're doing extremely well financially. If you're in the top 100, you're doing quite well. Below that, you will perhaps struggle to make ends meet.
Somewhere today, the first round winner of a challenger tournament will get $250 or $300 prize money and I think in those circumstances, a small number of people could be vulnerable to being approached ahead of the second-round match and to people saying 'why don't we talk about a sum of money that might allow you to deliver certain results'.
"That concept needs to be taken into account as we continue to deal with the very minor level of difficulty in the sport. It is a fact that there are initiatives underway to try to right the wrongs so to speak. But I think it's a related issue that needs to be taken into account."
And finally, despite some people, including Djokovic, expressing reservations, Allen says he has no problem with high-profile betting companies like William Hill sponsoring tournaments such as the Australian Open.
"I really have no issue with the structured, organised and very well-respected gambling organisations that are out there. I think we're all very proud of the way the likes of Paddy Power and all these organisations have grown. For me, it's not an issue at all.
"Gambling and the corruption attendant on it arises from the intervention of big betting syndicates allegedly from Russia, Italy and so on — I think that's where the problem arises."