Kurt Busch reads the newspaper before practice for the NASCAR Brickyard 400 (file photo).
Image: Darron Cummings/AP/Press Association Images
Kurt Busch reads the newspaper before practice for the NASCAR Brickyard 400 (file photo).
Image: Darron Cummings/AP/Press Association Images
1. "A personal memory of attending games at Anfield in the mid Seventies is asking my father why everyone was so friendly. The answer was a warm confirmation of Liverpool's family spirit. We were there as neutrals, but the impression stuck. All football clubs radiate distinct characteristics. They have a feel and a mood and a tone. For too long now Liverpool's communal outlook has been obscured by a kind of free-floating rage which passed from the Hicks and Gillett years to the Luis Suárez saga, torching all in its path."
Plenty of ink has been spent this week on the Luis Suarez verdict and the manner in which Liverpool and their fans have handled the fallout from the saga. The Telegraph's Paul Hayward explains that the defensive reaction of some is a powerful indication of how anger has consumed modern football.
2. "As we grind up the hill, the snowcat churns up a stew of gravel and dirt. High on the peak, the skeletal remains of rusted-out chairlift towers that haven't operated in 20 years are silhouetted against the evening sky. Around us, in the surrounding forests, red signs issue a harsh warning: MINES! KEEP OFF! At the top of the terrain park, we jump off the snowcat. 'Quickly,' Biogradlic says, shoving a pickax into my hands. 'Start digging a trench.'"
Writing for Outside Magazine, Dimiter Kenarov meets the Bosnian snowboarders who are dodging landmines to restore the war-torn ski slopes of Sarajevo.
3. "Never has 'Feels so close' felt so far away. Not that Calvin Harris – creator of that pulsating song – would have been aware of his tune forcing goosebumps down the back of 81,214 spines on the first Sunday on September in 2011.
The notoriously dour music-maker would scarcely have cared either. His south-Scotland hometown of Dumfries is hardly a hurling stronghold with ties to Kilkenny or Tipperary."
Shane Stapleton knows what it feels like to walk away from Croke Park on All-Ireland Sunday with your head in your hands. Here's his account of the ups and downs of last year's hurling decider.
4. "It seemed like an innocent gesture, a good PR move, but it turned out to be the first indication that something was going to be different about the New York Jets in 2011. It was an automated phone call from Rex Ryan, delivered to season-ticket holders when the lockout ended in late July. On the recorded message, the ever-confident coach, channeling his inner Bart Scott, gushed about Mark Sanchez and revealed a new approach on offense. 'I can't wait to see his improvements and we're going to let it fly a little more than we have in the past,' Ryan said. Those six words — we're going to let it fly — would come back to haunt the Jets."

Rex Ryan's New York Jets are one of the most hated franchises in the NFL, so it's generally a cause for celebration when they fail to make the playoffs. For ESPN, Rich Cimini analyses this season's New York nightmare and how "Sexy Rexy" got it all wrong with quarterback Mark Sanchez.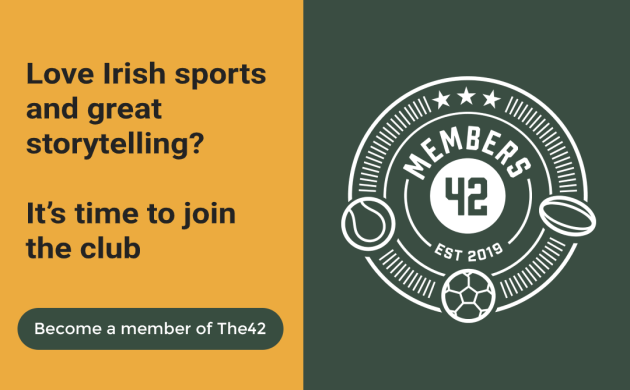 5. "The truth, however, is that this edge has always been there with Mancini and this is a man so driven, so repulsed by failure and desperate for the fix of winning, there will probably always be moments when the lines between what is acceptable and not become blurred. 'Obsessed' is the word Vincent Kompany chose recently but behind the scenes at City, where Mancini can often be seen as standoffish to the point of being unapproachable, they use other descriptions, too. 'The hardest bastard you'll ever meet,' is one phrase that sticks in mind."
Ahead of this afternoon's FA Cup Manchester derby, Daniel Taylor's profile of Roberto Mancini in the Guardian is a must-read.
6. "Williams tends to say things. Sometimes those things are profound, sometimes they're revealing and other times they're just empty and meant to send everyone on a wild goosechase. After all, this is the woman who confessed last year, 'Sometimes I lie just to lie.' That might explain why the reactions to these comments range from hand-wringing to exasperation to laughter. How you react depends on your perception and your general sense of Williams. In short, it depends on how well you think you know Serena."
She tells us she loves tennis, then she tells us she hates it – who knows what Serena is trying to pull? Sports Illustrated's tennis columnist Courtney Nguyen tries to work it out.