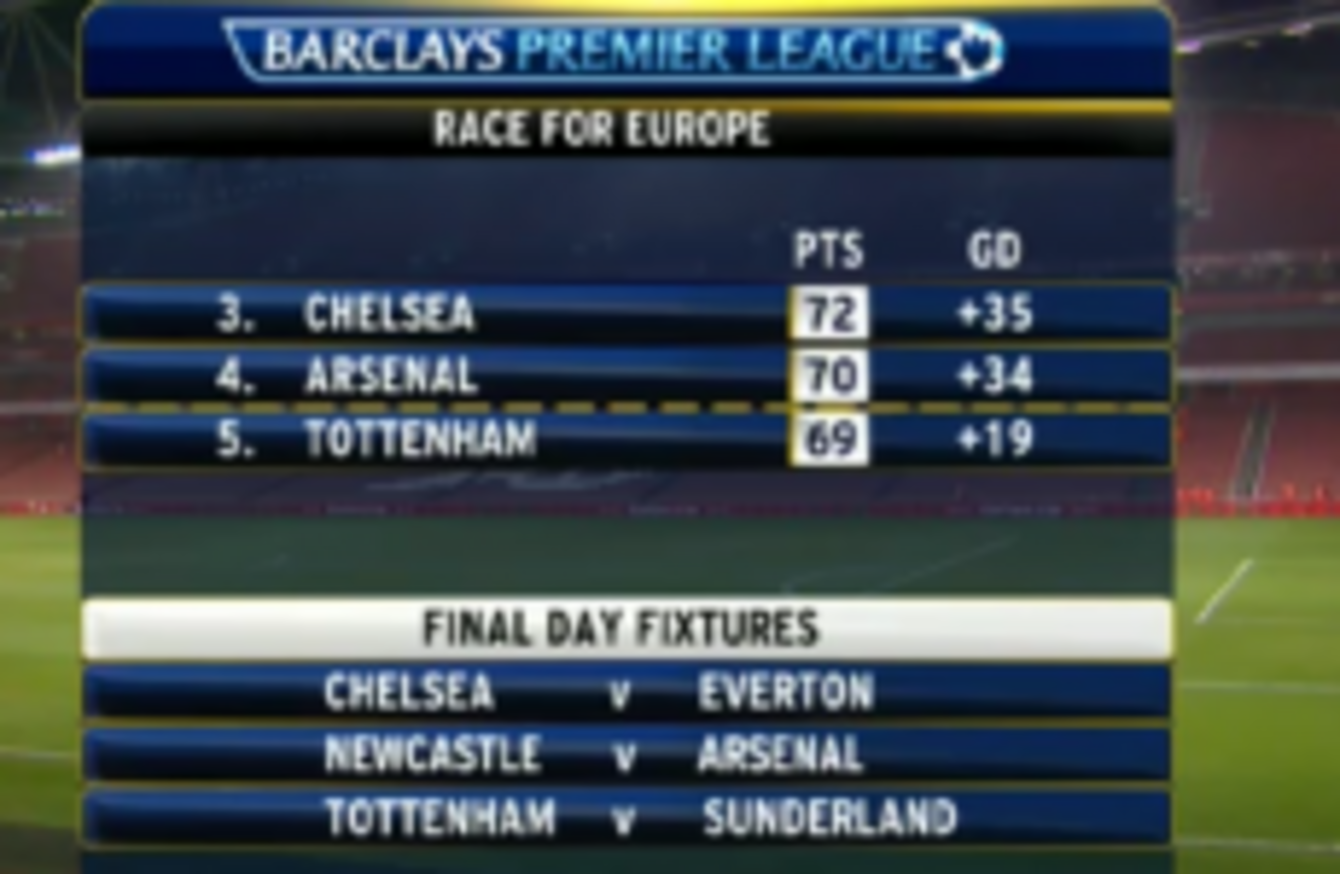 JUST WHEN YOU thought this was the most anti-climactic denouement to a Premier League season ever, this occurs to someone.
Premier League chiefs are — you'd expect — hoping the possibility of an unlikely Champions League play-off game doesn't materialise on Sunday.
That would happen if London rivals Arsenal and Chelsea finish the season level on points, goals difference and goals scored.
As you can see from Sky Sports' graphic, right, that would happen if the Gunners win their final game in Newcastle 2-1 and Chelsea are held to a scoreless draw at home to Everton.
Here's the Premier League rule:  "If at the end of the season… the question of qualification for other competitions cannot be determined because two or more clubs are equal on points, goal difference and goals scored, the clubs concerned shall play off one or more deciding league matches on neutral grounds, the format, timing and venue of which shall be determined by the board."
What do you think?