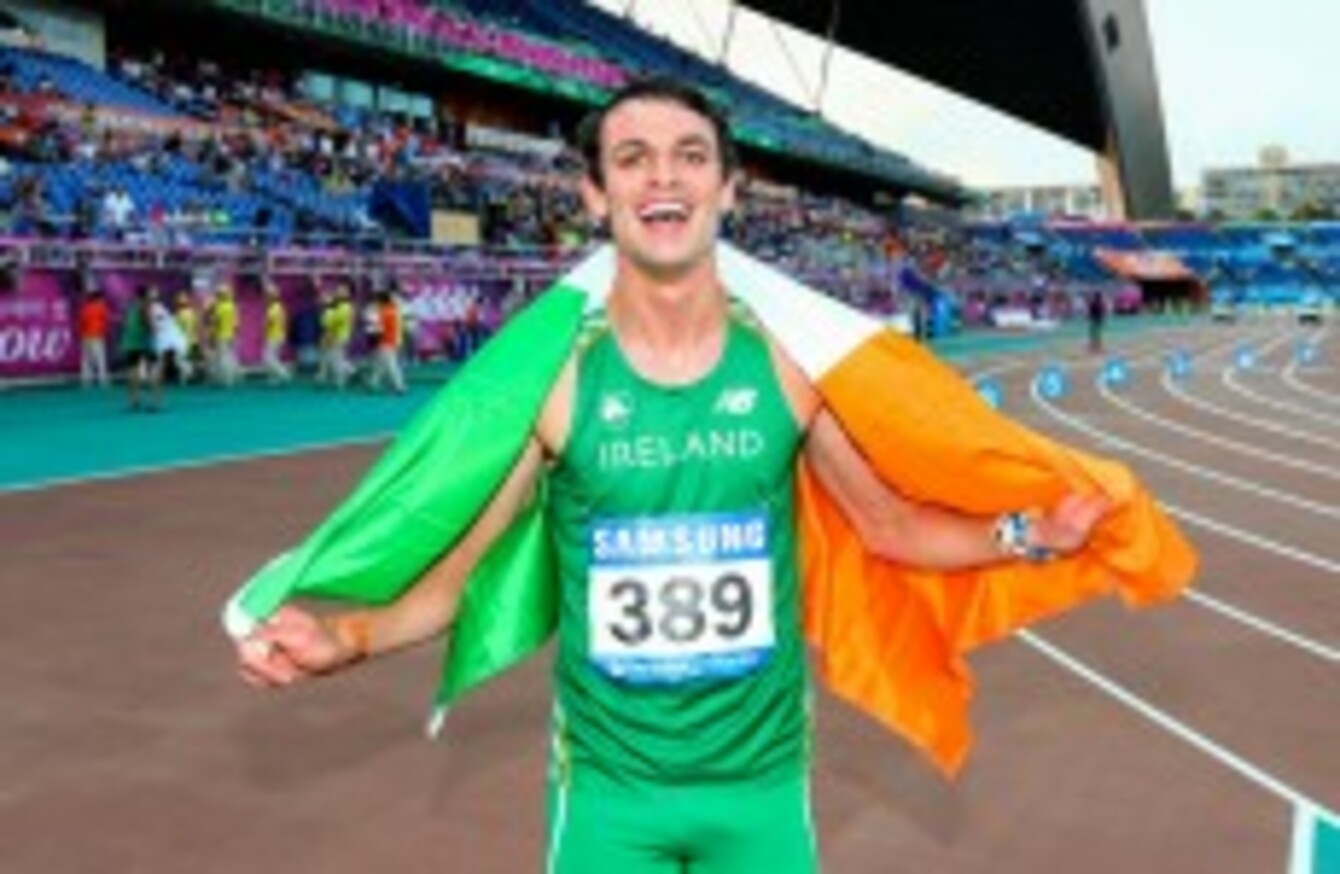 Image: ©INPHO/Cathal Noonan
Image: ©INPHO/Cathal Noonan
IRELAND'S THOMAS BARR is still in dreamland.
Yesterday, the Waterford man produced a stunning run to claim gold in the final of the 400 metre hurdles at the World University Games in Gwangju, South Korea.
But it still hasn't sunk in yet.
Taking to his Instagram account, the 22 year-old posted a heartfelt message, reflecting on his triumph:
"Words cannot describe this feeling, so proud, delighted and relieved to have lived up to expectations, taking the gold back to Ireland!!!"
Ask me five years ago would I have ever have seen myself with the Irish flag draped over my shoulders on the finish line of a world championship event? Never… With the top spot? Even less of a chance than never!"
"It still hasn't sunk in yet, but still, only a stepping stone towards the world champs in August! Thank you to everyone for their huge support, particularly my friends family and coaches, and support staff working hard to keep me fast on the track through the winter slog, and of course the team out here in Gwangju, making this trip so enjoyable and making the most noise in the stadium – what a buzz!!"
The University of Limerick student took first place in a time of 48.78 seconds, getting the better of Algeria's Abdelma Lahoulou after a terrific finish.
Barr is the first Irish athlete to claim gold at the international event since Sonia O'Sullivan and Niall Bruton in 1991.