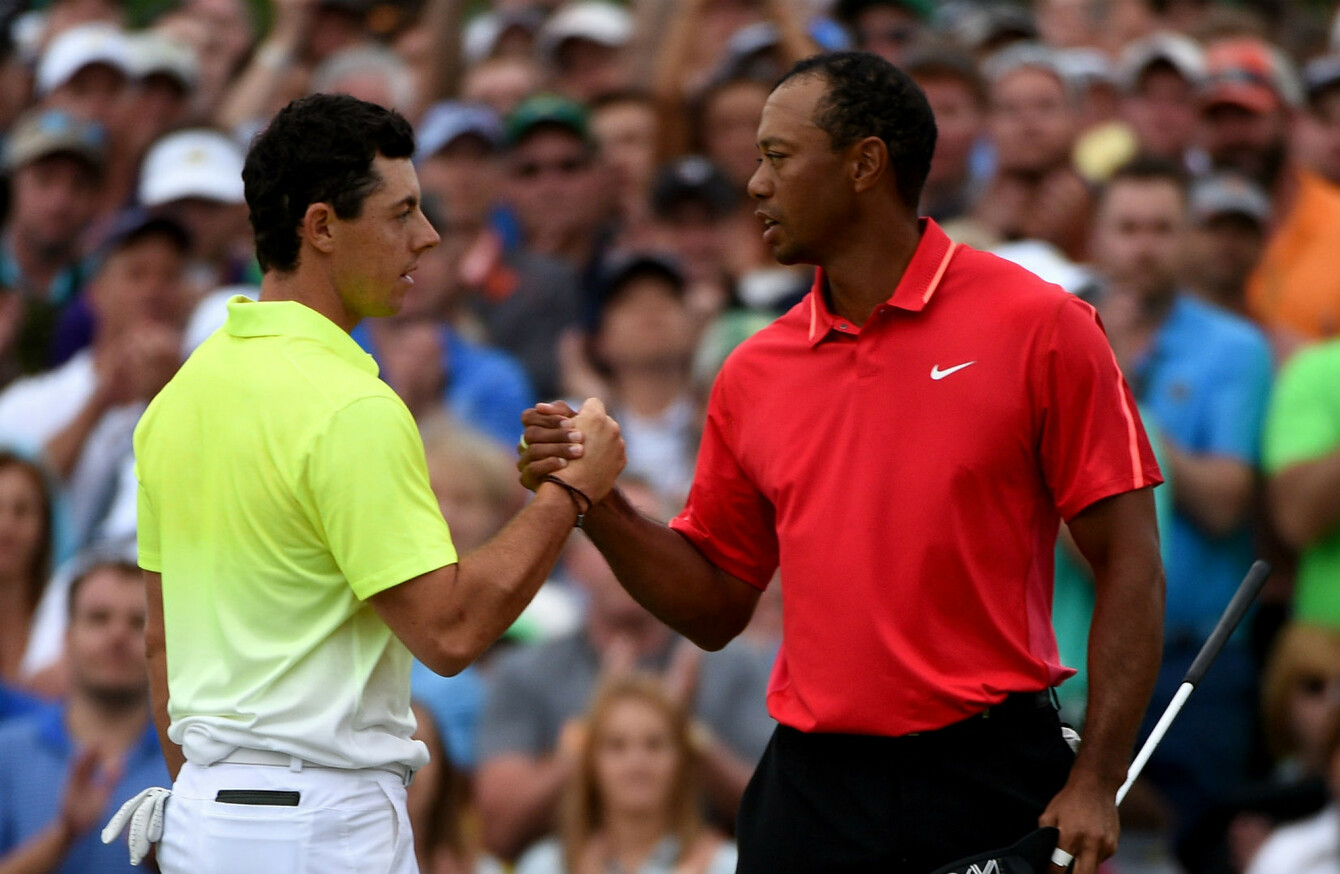 RORY MCILROY IS "intrigued" by Tiger Woods' return to the PGA Tour this week and will have a keen eye on his development at Torrey Pines.
McIlroy may be on the other side of the world as he tees up for the European Tour's Dubai Desert Classic, but the Northern Irishman is excited by the prospect of tracking Woods at the Farmers Insurance Open.
Woods has been plagued by back injuries in recent years, but showed encouraging signs from a 10-month lay-off at the Hero World Challenge – an unofficial PGA Tour event – in December, where he placed ninth.
A somewhat more demanding challenge lies in wait at Torrey Pines, a venue where Woods has won eight times, in his first PGA Tour outing since missing the cut at the same event 12 months ago. 
And four-time major champion McIlroy believes a competitive Woods can only be a good thing for golf.
"Yeah, definitely. I think everyone is intrigued to see," McIlroy told a news conference. 
"Even scrolling through Instagram this morning and seeing some of the clips from yesterday, seeing how he's swinging, seeing how he's moving; I think everyone wants to see how he gets on.
"I did an interview just earlier where I said that Tiger, just having Tiger in the conversation in golf is huge," he added. 
It's great for the game. It's better for the players. It creates more interest. It's better for you guys because there's more of a buzz about golf; people want to read about it.
"It's great all around and hopefully his body lets him play a nice, consistent run of events for the next few years and we'll see where that gets him. But anyway, he's hungry to get back out there and play. Yeah, so it will be interesting to see."
McIlroy himself returned from a troublesome rib injury to record a tie for third at the Abu Dhabi HSBC Championship last weekend.
The 28-year-old has dropped out of the world's top 10, but is encouraged by his form ahead of a return to Dubai for an event he has won twice.
"It feels like I've got a bit of a spring back in in my step because of what happened last week and am very confident in myself," he said. 
"It [Emirates Golf Club] is a course I know how to get around and I know how to shoot good scores on.
"There's no reason to think that my body won't hold up to tournament golf all this year, but I'm just making sure that everything's right. 
"I'm making sure I'm getting daily treatment with physios and doing my stretches and doing everything that I possibly can to make sure that I'm injury-free."
- Omni