WHEN TIM TEBOW signed with the Philadelphia Eagles in April, it seemed like a long shot that he'd actually make the team's final 53-man roster.
However, reports began to emerge from training camp that — despite not playing a game since before the start of the 2013 season — the divisive Tebow was actually in with a decent shout of being one of the three Eagles'  quarterbacks this year.
Well, it may only be preseason, and he may be facing a mix of the Colts' second and third choice defence, but he's back doing what he does best, using his feet to score close range touchdowns.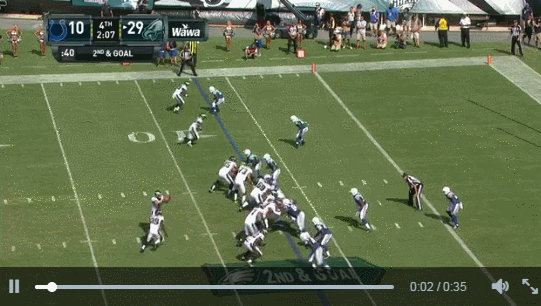 In fairness to the former Broncos quarterback, his throwing action looks a little better than it once did, though he still needs receivers to do some of the work for him.