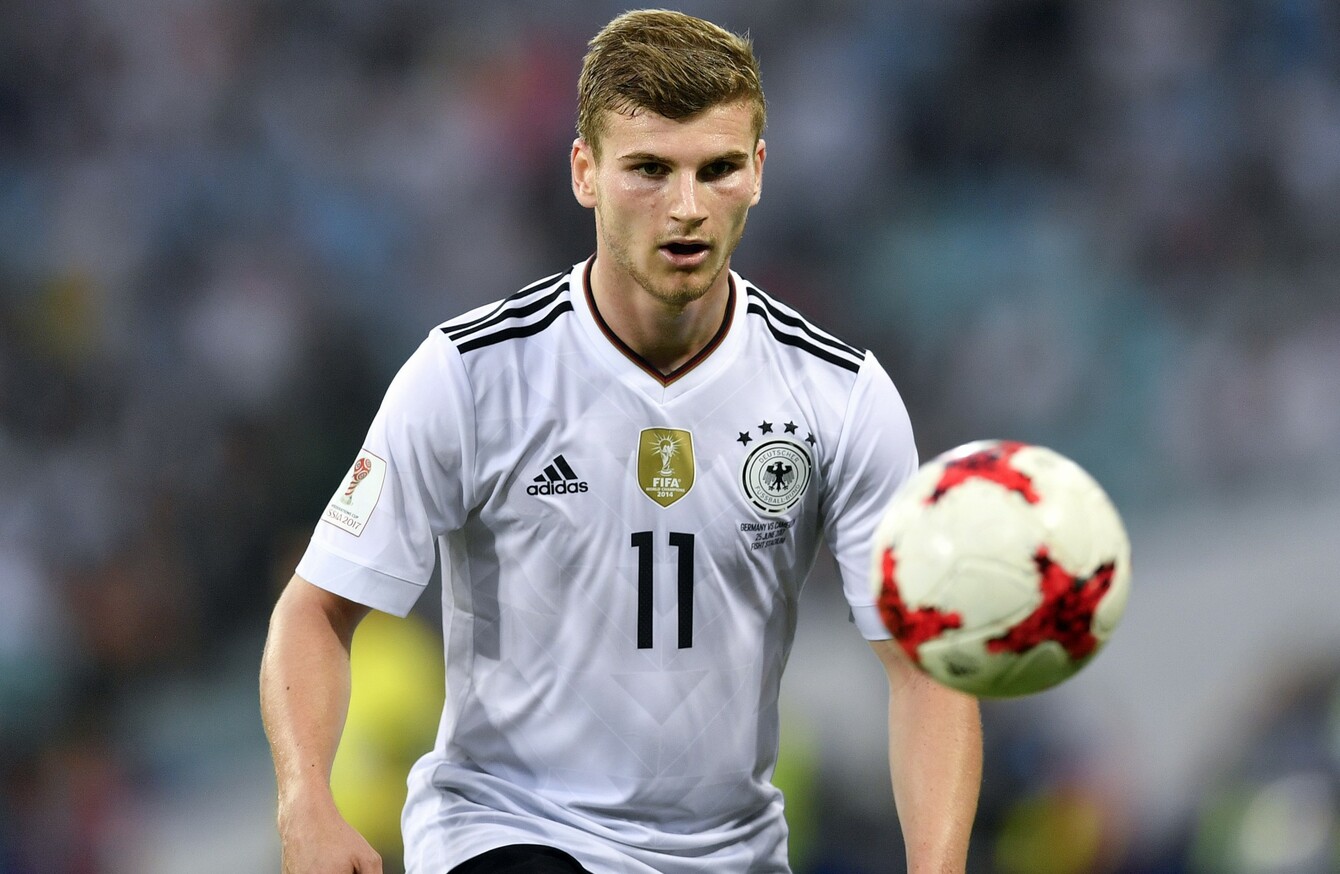 Image: Martin Meissner
Image: Martin Meissner
GERMANY ARE INTO the semi-finals of the Confederations Cup largely thanks to striker Timo Werner, who starred against Cameroon on Sunday.
The 21-year-old scored twice for his country – his very first goals at senior level – but while the youngster should be revelling in his impressive performances, there is a real concern: his own fans relentlessly boo him.
Werner scored 21 goals in the Bundesliga in the 2016/2017 season – the highest tally of any German player in the domestic top-flight.
But, two things count against him.
Firstly, he plays for RB Leipzig – the most-hated club in Germany.
Secondly, he was involved in a blatant diving incident last December in a game against Schalke that led to him consistently being booed for the remainder of the campaign.
Six months on, it appears German supporters remain irritated by one or both of the above.
Werner is the only representative from his club in the German squad, having made his international debut in March.
In many ways, he's exactly what Germany need. Maybe what they've needed ever since Miroslav Klose's body finally began to give up.
Werner is a penalty-area poacher and a cool, calm finisher and he, at last, provides Jogi Loew with some options in attack.
Still, fans are not behind him.
In a World Cup qualifier against San Marino earlier this month, Werner was booed. Afterwards, Loew sprang to his player's defence.
"There was a dive once, he made a mistake, and he admitted he was wrong," the German coach said.
"But we are talking about a very young player here. Someone who plays for the national team, is only at the start of his career and who has scored 21 goals in one season in the Bundesliga should not be jeered and whistled. That is simply not okay."
But it was Werner who changed the narrative somewhat, believing his dive wasn't the reason for the abuse, more a convenient excuse.
"People are making a big thing out of it just because I play for RB Leipzig."
The42 is on Instagram! Tap the button below on your phone to follow us!