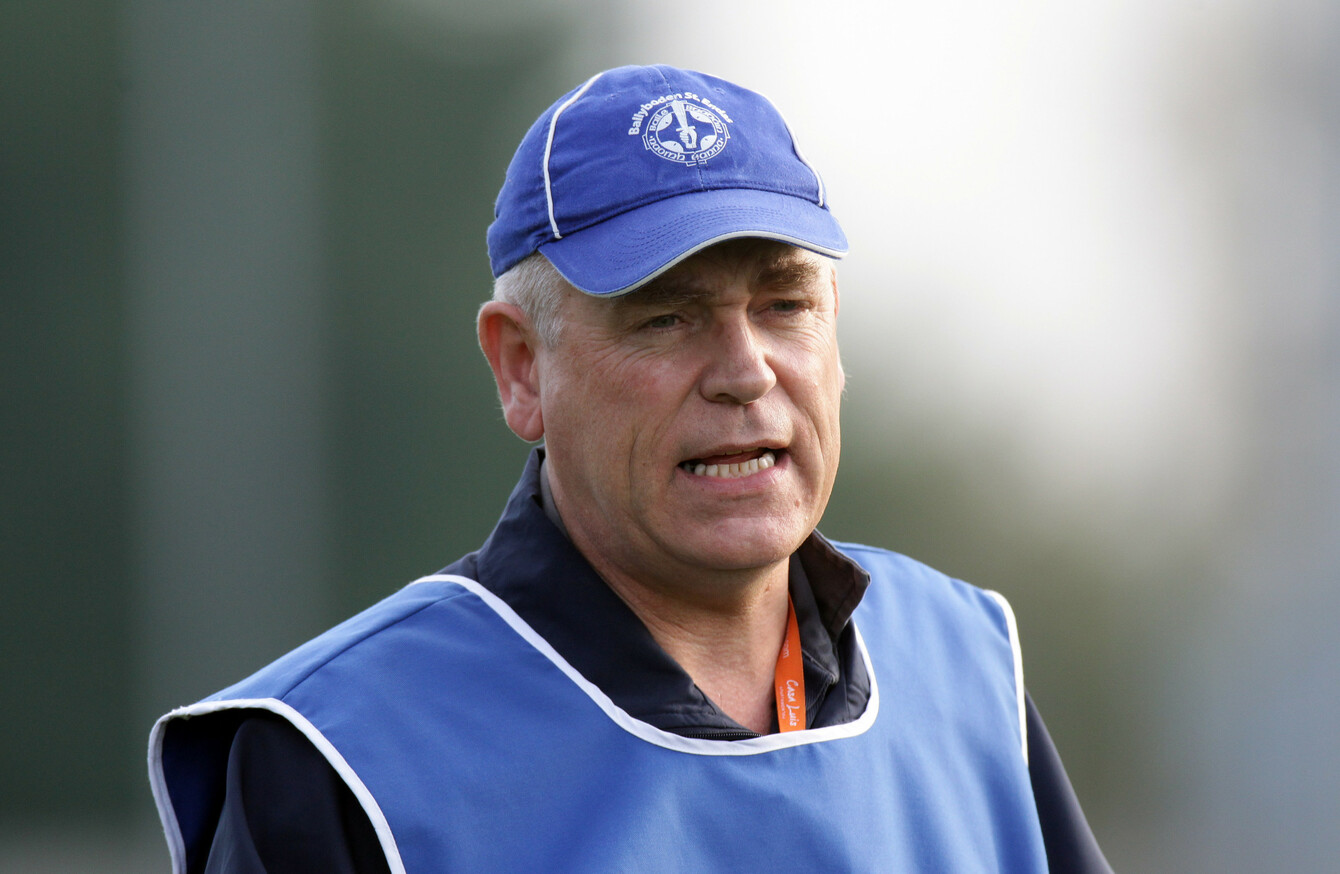 Former Offaly hurling review/implementation group chairman Liam Hogan.
Image: Cathal Noonan
Former Offaly hurling review/implementation group chairman Liam Hogan.
Image: Cathal Noonan
THE FORMER SPEARHEAD of the now defunct Offaly hurling review/implementation group has launched a blistering attack on the county board – and he's calling for chairman Tommy Byrne to step aside.
Liam Hogan and his fellow committee members resigned en masse recently – and former Ballyboden St Enda's manager Hogan has laid the blame firmly at the county board's door.
Offaly are currently seeking new senior football and hurling team managers – after Pat Flanagan was axed and Kevin Ryan stepped down – and Hogan revealed that 'total frustration' led to mass resignations from the committee he was heading up, which was established in 2014.
Hogan's main source of frustration lies with the apparent lack of movement to implement key suggestions from the review group, which contains other high-calibre members.
Former county players Brian Carroll, David Kenny and Michael Verney were also involved, along with former Faithful County camogie stars Marion Crean and Mary Wyer.
Ger Scales, whose father Paddy is chairman of St Rynagh's, was another key member, as well as strength and conditioning expert and former coach Cillian Farrell.
Last week, in conversation with this writer, Hogan explained: "We all walked away in total frustration, (and) it came very close to happening two or three times. We stuck it out for the sake of Offaly hurling.
"We had a clear-the-air meeting on May 9 with them (county board), they promised they would keep the lines of communication open and keep us informed about anything that would directly affect the implementation committee.
"From May 9 until the day we resigned, we never received an email, fax, text or phone call from anybody at county board level, in eight weeks.
"The silence was absolutely deafening."
When asked what will now happen with the significant work that has been conducted by the review/implementation committee over a long period of time, Hogan replied: "They (county board) said the coaching and games committee is going to implement the plan – I've serious doubts about that."
And when asked to sum the current state of Offaly hurling, he responded: "Absolutely deplorable – from the very top all the way to the bottom."
Hogan, who guided Ballyboden to five successive Dublin senior titles from 2007-2011, was a guest on local radio station Midlands Radio 3 at the weekend, and expanded further on his thoughts during the course of a lengthy interview with presenter Will O'Callaghan.
When asked if there's a lack of energy and drive from the Faithful County's top table, Hogan didn't hold back.
"Look, I'll call a spade a spade here, there's no energy from the top table.
"(Former chairman) Padraig Boland, while he was there, was in some way conciliatory, and made efforts and attended meetings. Padraig actually attended meetings.
"His knowledge of what was going on and structures and all of that behind the scenes was invaluable.
But I'm sorry to say, Tommy Byrne is an absolute disaster, an absolute disaster. If I was to put my neck…and I will put my neck on the block here, if Offaly are to succeed, and get to where they need to get to, Tommy Byrne needs to step aside and let somebody in there who's capable of doing the job.
"He (Byrne) just does not communicate.
"Like I said earlier, if one my employees was going to resign, the first thing I'd do is sit them down and have a face-to-face conversation with them, and find out what I could do to keep them on board, if they were a good employee.
"But Tommy seems to be going the opposite way.
"He just won't communicate, at all. He was the man who was secretary when this plan was submitted on 1 April 2015.
"And he was the man who should have either circulated it to the clubs or brought it to the management committee to discuss what was going to be done with it."
In May 2016, then chairman Boland apologised for a 17-month delay in publishing the development plan.
And Hogan said: "Padraig Boland, in fairness to him, put up his hand and said 'mea culpa, but he was taking one for the team."
Last week, grievances aired by the Offaly hurling review/implementation group members, prior to their resignation, were revealed in a leaked document, which The42 is publishing:
Hogan continued: "Change is needed. Look, I hate to say it, but I think we need an absolute clean-out.
"Why is it that we've had no PRO for the last 14 months? That's an absolute joke.
"I don't know what they have to fear. Let the truth out there and give people tasks of work to do, and make them responsible for those tasks of work. I'm involved with Ballyboden St Enda's in Dublin and Ballyboden is run like a business.
"That's the way Offaly county board needs to be run. We need a clean-out at the top table and get business people in there, who know how to run it."
You can hear the full interview below….
Source: Midlands Sport/SoundCloud
The42 is on Instagram! Tap the button below on your phone to follow us!