IT'S BEEN QUITE a hurling year for Clare's Tony Kelly.
The Ballyea youngster won All-Ireland senior and U21 hurling medals, a Munster U21 hurling medal, his first Allstar and was also crowned Hurler of the Year.
Not bad going for a player who is still eligible for the U21 ranks next year.
And he's well entitled to hang out in Shanghai at the moment after a hectic season.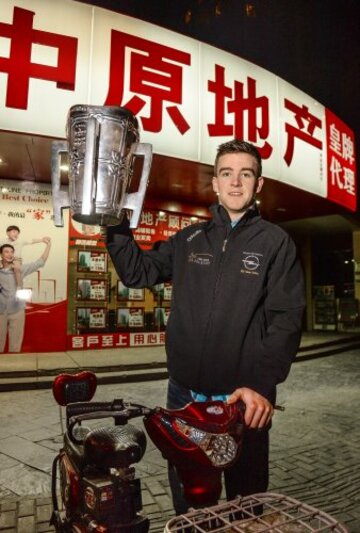 Clare's Tony Kelly at a local market area on Minsheng Road, Shanghai
Pic: Ray McManus/Sportsfile