FORMER IRELAND INTERNATIONAL Tony Ward has a simple message to men who don't want to emulate his battle against prostate cancer, "get checked".
Ward's 2012 diagnosis was a major tipping point in his long-delayed decision to write a book, so it's only right that the opening pages of his autobiography "Twelve Feet Tall" addresses that elephant in the room.
Ward was 57, busily working away across his roles on TV, in print and coaching at St Gerard's when he began to suspect something amiss, his bladder having more of a say on his day that it should.
"From five years ago, I began wanting to go to the loo a bit more during the day," Ward told The42 today.
"Usually it was when I was away working, covering a game abroad. When you're killing time between matches, I just found myself, more and more, looking out for a Marks and Spencers or somewhere to go to the loo. And then at night I'd want to go two or three times.
"I watched for the obvious signs, making sure there was no blood or anything like that. So once there was no blood I was – typical man- 'I'm grand, fine, no need to get it checked.'
"It's shocking that that's the way we are a culture. I ignored it. When I eventually went it had progressed beyond my prostate.
"It was quite aggressive, but I was lucky insofar that it hadn't gone as far as my bones or organs, so I could have brachytherapy, an intensive blast of radiation that blows the tumour, then I had five weeks of radiation that picks up the little bits.
"Then I had hormone implants and medication… it was fairly intense for about three years, but I've come out on the right side of it now."
Men of all ages are at some risk of developing prostate cancer, though the statistical likelihood increases massively after the age of 40 and becomes more and more common as age increases.
For Ward, once he went through the treatment and got it under control, he has been able to get on with his life.
So his message is concise: "Get checked, don't be silly like I was.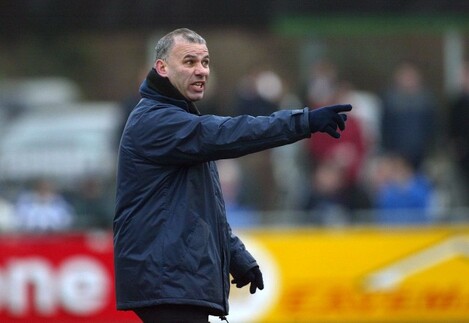 Source: INPHO
"We're great at putting our car in to get serviced, we're not great at putting ourselves in.
"The thing the experts always say about prostate cancer is, once you look after yourself and do what you're told to do through treatment: you don't die of it, you die with it."
Control the controllables.
Tony Ward will be signing copies of his new autobiography Twelve Feet Tall at three locations over the coming month:
Eason Patrick St, Cork at 1pm, Saturday 28 November. Eason Dundrum Town Centre at 1pm Saturday 5 December. O'Mahony's Bookshop, O'Connell st Limerick at 3pm, Saturday 12 December.