6. James Harrison's 100-yard interception return – Super Bowl XLIII
Source: Artur G./YouTube
There are some who argue that James Harrison's interception return was the single most pivotal individual play in any Super Bowl. Those people are almost certainly Pittsburgh Steelers fans.
However, there's no doubt the pick was one of the best pieces of free-styling — the linebacker was supposed to be covering  running back Tim Hightower on the play — we've ever seen in a Super Bowl.
5. Devin Hester's kick off return – Super Bowl XLI
Source: thewasteland09/YouTube
In 2006, Devin Hester became the first player to return the opening kick off for a touchdown. While the Bears would eventually lose to the Colts, this return was made all the better by how stupid it made Phil Simms sound in commentary. Again.
4. Marcus Allen's 74-yard run – Super Bowl XVIII
Source: oshoys112/YouTube
Obviously — as a Raiders fan — I was going to include this but Allen's run would be worthy of inclusion no matter who he played for. Allen would run for 191 yards on the day, and be named MVP as the Raiders ran out comfortable winners.
3. David Tyree's helmet catch — Super Bowl XLII
Source: theMword23/YouTube
There's only so much love you can give this play given the amount of holding the Giants' offensive line were engaged in but you have to credit David Tyree for the sheer ingenuity he used to ensure New York would deny Tom Brady and Bill Belichick a fourth Super Bowl.
2. The tackle — Super Bowl XXXIV
Source: mrlewis314/YouTube
After Steve McNair rallied the Titans to the Rams' 10-yard line with six seconds left, it looked like Tennessee would bring the game to overtime when the quarterback found Kevin Dyson on a slant. Sadly for the Titans, Rams LB Mike Jones produced a Super Bowl-saving tackle.
1. The other catch — Super Bowl XXIII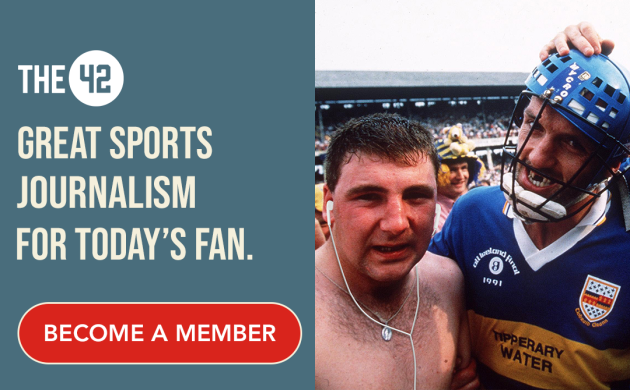 Source: AnapelliHairClinic/YouTube
The 49ers trailed the Bengals 16-13 when they took possession of the football at their own eight-yard line with 3:10 left on the clock in 1989. With Joe Montana calling the plays, the Niners marched down to the Cincinnati 10.
Now down to their final 39 seconds, the Niners ran a pass play. Roger Craig, the primary receiver on that particular play, is double-covered but John Taylor breaks loose deep in the end zone.
Montana fires to Taylor and the rest is history.
Disagree with our selections? Of course you do. Let us know what you think was the best play in Super Bowl history in the comments below.