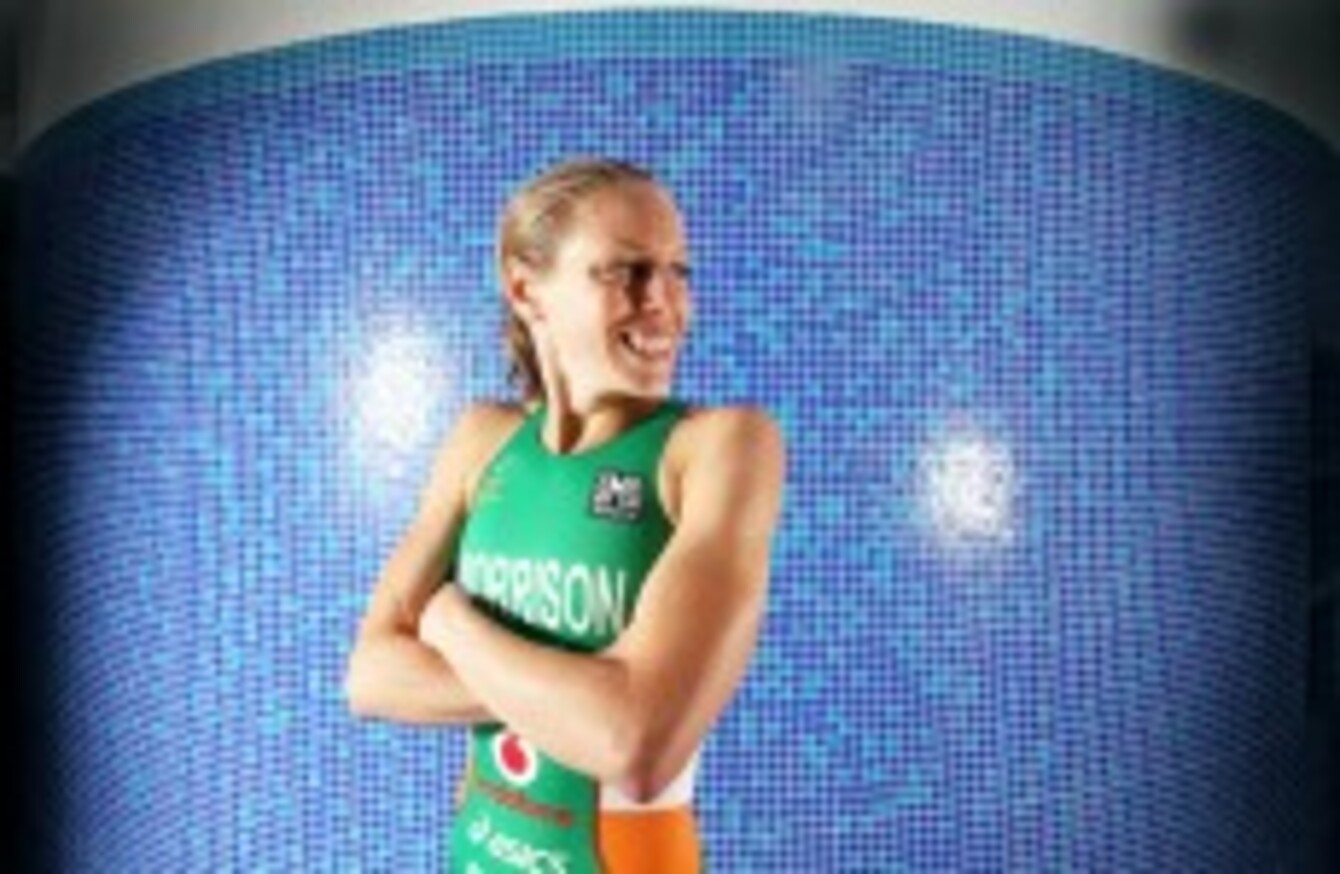 Not a beginner: Irish Olympic star Aileen Morrison.
Image: Dan Sheridan/INPHO
Not a beginner: Irish Olympic star Aileen Morrison.
Image: Dan Sheridan/INPHO
LET'S NOT TALK about personal bests, about buoyancy, about split times, about transition or carb loading.
Let's not mention €5,000 time-trial bikes or €650 wetsuits and definitely not the latest and greatest runners that make you go faster and look way better than those tennis shoes you have.
We're going right back to the very start here and a few steps that you must consider before you delve into this sport – which isn't cheap. We're talking the absolute basics. Triathlon 101, if you like.
So, if you're thinking of taking up the sport and haven't a clue what you need or what's involved, read on…
1. Necessities
You need five things to do a triathlon and let no one tell you otherwise. They are; a bike, runners, goggles, a helmet and a swimsuit. Period.
You don't need to splash out on these – chances are you have a friend or a neighbour who will be happy to loan you any equipment you need for your first triathlon. If you think this sport is for you then great, but there's definitely no need to break the bank on anything. That can come later. Better to shave a couple of kilos off yourself than buying a top of the range carbon fibre bike.
2. The distances
You've seen the ad for an upcoming triathlon and see there are a number of distances mentioned… but you don't know which one to go for because you don't know what's involved. Not to worry.
There are many different distances and types of triathlon but the most common are; super-sprint, sprint and Olympic and the longer half- and full-distances (aka half-ironman, ironman).
The various disciplines broken down are as follows;
Super sprint/try-a-tri: swim 400m-500m, cycle 15km-20km, run 3-5km
Sprint– swim 750m, cycle 20K, run 5K
Standard/Olympic – swim 1500m, cycle 40K, run 10K
Half/half ironman/ironman70.3  — swim 1900m, cycle 90K, run 21.09K
Full/ironman – swim 3800m, cycle 180K, run 42.2K
3. The training and the competition
If you want to do a triathlon but are racked by fear and doubt, don't be. No matter how old or young you are, no matter how sedentary or active you've been in your life, triathlons are very, possible, very rewarding and very enjoyable.
To give you an example, Ireland sent a number of triathletes to the World Ironman Championships in Hawaii last month. One of them was 63-year-old Marie Casey-Breen from Wexford. She had cancer four years ago and could not climb out of bed…
If you're petrified about open-water swimming then you are not alone. This takes some getting used to but thankfully, the domestic triathlon calendar is packed with races where the swim is completed in a swimming pool. Little wonder these triathlons sell out quickly.
4) Nutrition and hydration
All the training and sacrifice will demand more of your body. You'll feel more tired the more you train, naturally enough, and this will feed (no pun intended) into another important element of triathlon; eating and drinking. The bad news is that how well you do will depend on what you eat but the good news is that all the training you do will allow you some wiggle room when it comes to how strict you can be.
The same goes for hydration, you will need more of the good and less of the bad stuff, ie beer. But herein lies part of the lure of triathlon; completing one gives you enormous satisfaction because you'll feel like you really achieved something. You're more likely to stay in and save money (to spend on triathlon stuff) if you commit to a triathlon a few months down the line.
Triathlon is one of the fastest growing sports in Ireland– and it's the result of a number of factors. Number one is because they are fun. Simple as that. They're very sociable and there's always a good atmosphere before, during and afterwards. They're very individual events – it's just you, your legs, your lungs and your stopwatch. And they're addictive. No matter how well or badly you do, you'll vow to improve for the next time, and the next time and the next time. Then you can splash out on that €5,000 bike…