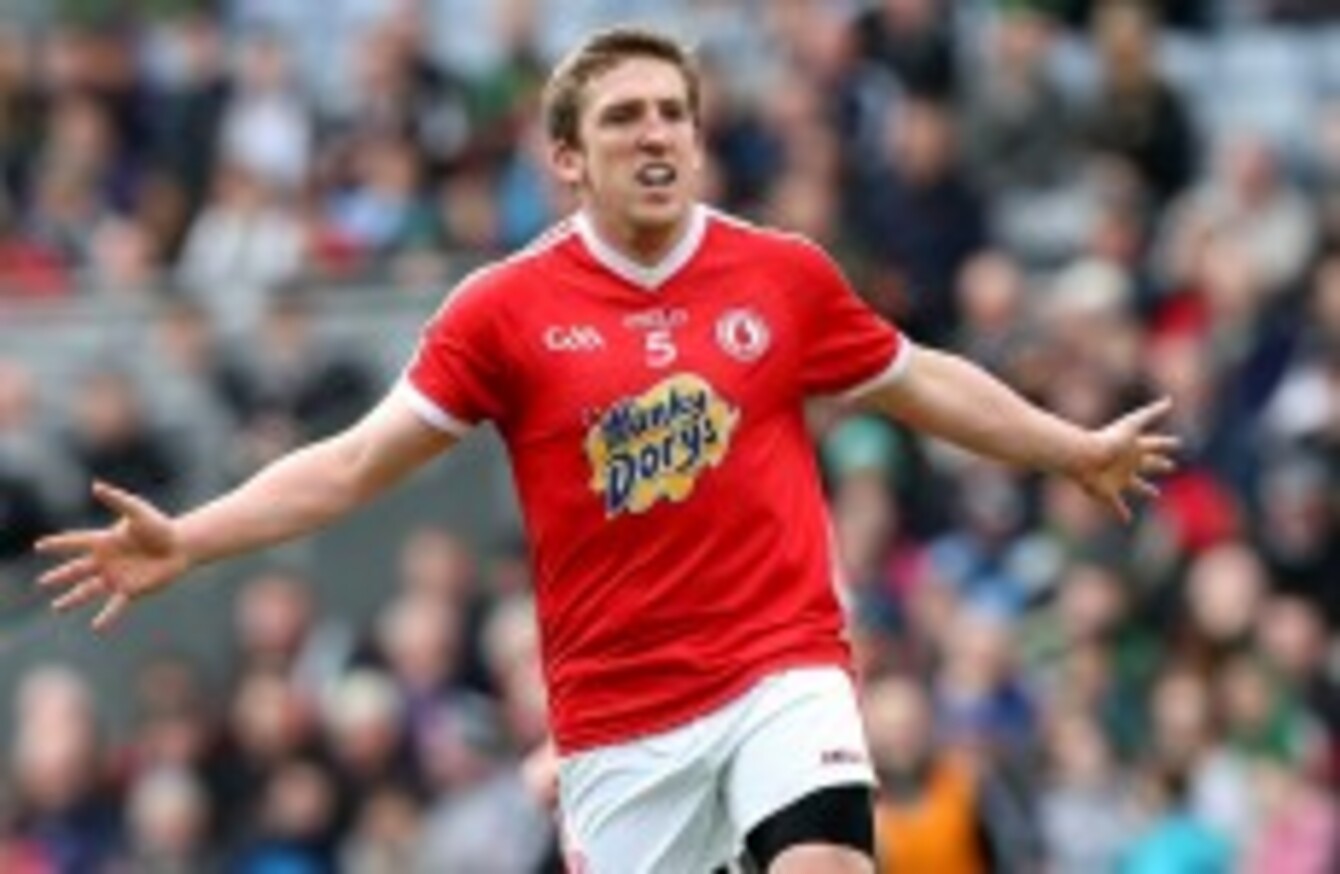 Image: ©INPHO/James Crombie
Image: ©INPHO/James Crombie
WHEN BRIAN DOOHER walked up the Croke Park steps to lift Tyrone's second All-Ireland title, Dermot Carlin wasn't down on the pitch celebrating a job well done in defence.
He was up on Hill 16 instead.
If Carlin had known that 2005 was going to be such a momentous season for Mickey Harte's men, he would have thought twice before taking the summer off to go to America.
But that's the trouble with the Championship, he reflects, thinking as much about the current campaign as the missed opportunities of eight years ago: you never know what's going to happen.
"The thing is, every year you start out as far away from the final as you were the year before.
"There's so many teams trying to get to the same place. Every other team that's out is probably doing the same amount of work as we are and you probably need a bit of luck as well. I think we've had a bit of that this year going through the qualifiers.
"It's tough work. It's not easy coming back year after year. Thankfully we're in the position that if we do put in the effort and we do work hard, the opportunity seems to arise."
On a personal level, that all-important luck has been missing for Carlin this year. A knee ligament injury in the McKenna Cup ruled him out of action for most of the spring. He returned for the league semi-final but was back in the recovery room before long, rehabbing the injury which forced him off half-time in the final against Dublin and sidelined him until Tyrone's opening Championship clash against Donegal.
A broken nose against Donegal was made worse when he rushed back to play a club game for Killyclogher three weeks later. He wore a protective mask as per the doctor's orders but it didn't do much good when he was caught with another stray elbow on the side of the face.
Carlin, second from left, with Tyrone team-mates Joe McMahon, Martin Penrose and Ryan McMenamin ahead of his second All-Ireland win in 2008 (©INPHO/James Crombie)
I was running out here training with a hurling helmet on for a couple of weeks because the protective mask I had was no good. Only for a couple of weeks but I had to be doing some sort of work because it does not matter what you are doing on your own, it is not the same as being in doing a bit of competitive stuff. The boys stood well clear of me.
"I never played again until I came on against Meath. It was bad timing with the qualifiers starting because games were coming week after week. I was just unlucky but then I have had an unlucky year.
"The last day [against Monaghan] was my first 70 minutes. It was nice to get 70 minutes running after Conor McManus," he laughs.
Maybe it was the lack of match fitness or maybe it was a dodgy stud but Carlin was a supporting actor in the incident that has since dominated all discussion: Sean Cavanagh's "rugby tackle".
He was in position to cut off his marker himself but slipped and the rest, as they say, is history.
Sean Cavanagh drags down Conor McManus (©INPHO/Ryan Byrne)
Did Cavanagh have a word in his ear afterwards?
"Yes! He said if I had stayed on my feet none of this would have happened.
I was out in front by a couple of yards and I went to turn and I slipped and down I went. Gavin Devlin [Tyrone coach] told my nicely afterwards that I needed to get a new pair of boots."
Controversy aside, Cavanagh has put himself front and centre for a midfield All-Star with outstanding performances against Meath and Monaghan.
Looking at the contrast in Tyrone's fortunes between this season and last, Carlin suggests that the big man from Moy might be the common denominator.
"Last year was unlucky for us because Sean was missing with his injury. I think if you look at his form this year, him not playing had a massive effect on his.
"We missed his leadership and it was a hard ask for any team to go down to Killarney, especially with the history that was between the two teams.
But look, every year you're back at square one again. You have to put the effort in again, you have to put in the hard work. And you have to do on the days that count in the games.

Maybe that's what has made us stand out a wee bit – everybody is prepared to work for everybody else. It's not about one man, everybody tries to work for each other.
And if Cavanagh's absence left a hole last year, he hopes that the young stars who have fought their way in amongst the veterans will step up to fill any more gaps from here on in.
"Maybe a few years ago Sean missing wouldn't have been as big a problem because everybody else was around. The young fellas coming through now have that wee bit of experience and maybe next year if we're missing a few players, these fellas will be able to bring us through."