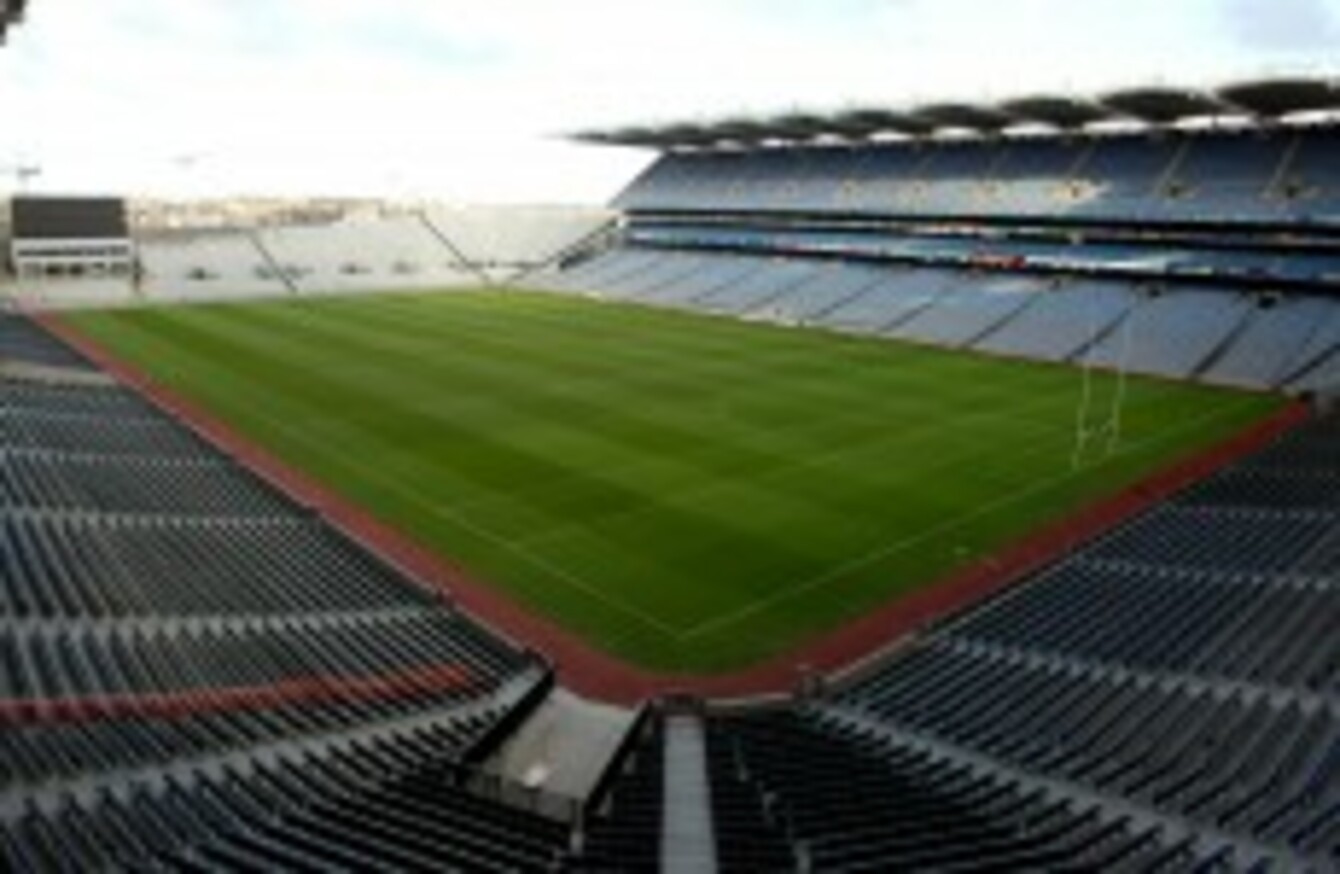 The biggest event in UFC history could happen here.
Image: ©INPHO
The biggest event in UFC history could happen here.
Image: ©INPHO
ULTIMATE FIGHTING CHAMPIONSHIP officials have visited Croke Park with a view to hosting an event headlined by Conor McGregor.
Should McGregor overcome Dennis Siver at UFC Fight Night 59 this Sunday night, his next fight will be for the UFC featherweight title against defending champion Jose Aldo.
UFC boss Dana White has confirmed that the proposed bout will either take place in Las Vegas or at Croke Park.
When asked by TheScore.ie if Croke Park would be open to having MMA's largest organisation at GAA HQ, Stadium Director Peter McKenna said: "Yes, absolutely. Conor McGregor is clearly an outstanding athlete, it's great to see his success on the international stage and we'd be very pleased to host the event, if that's their wish."
McKenna said the UFC have enquired about a date for this May, and he also confirmed that any such event would need to end prior to 11pm — a curfew which would be put in place by Dublin City Council.
This curfew would be one of the major stumbling blocks for the UFC, as it would likely require a midday start for the main card on the west coast of America.  A potential fight between Aldo and McGregor is as big as it gets in the UFC right now, so broadcasting it outside of a prime-time slot in the US would represent a major risk in terms of pay-per-view buys.
But Dave Allen – the UFC's Director of Brand, Communications and Events in the EMEA region – intimated to TheScore.ie that it may be a risk they're willing to take.
"If there are curfews, that's okay," said Allen. "Not all events have to hit US timelines. The way we think is, how can we get the most people to watch our events? We have fans all around the world consuming the product. But we haven't looked at any of that at this moment.
"I don't think curfews, licences or any of that are stopping us from going anywhere. We come up against that process everywhere we go, and that's the process we will go through again if Conor wins this weekend and we decide we're going to go that way.
"Once we get to that stage, then we have to get in to a planning process. Then we have to start working out where is the best place to hold that event. There are a number of different things that have to be looked at before we can say we're going to Croke Park, the Aviva Stadium, Las Vegas… a lot of work has to be done beforehand, so I would not be counting the chickens before this egg has hatched."
Chief among the other obstacles in front of the UFC coming to Croke Park are ticket sales, our unreliable climate and convincing Jose Aldo — the UFC's champion for the past four-and-a-half years — to defend his belt in McGregor's hometown instead of Las Vegas or his native Brazil.
Allen said he's confident the UFC could fill the stadium, with fans likely to travel from across the globe for what would be the largest event in the history of the organisation. And as for the rain: "We would take precautions around that. That's not something that would stop us."
The UFC are clearly enthusiastic about a Croke Park date, so the onus is now on Conor McGregor to see off Dennis Siver and move the process on to the next stage.