THE PATTERN IS concerning for Ulster at this stage.
For the third time since 2011, the northern province lost a Pro12 semi-final against Leinster at the RDS.
Add in the 2013 final defeat to the same team in the same venue, as well as last season's semi-final loss away to Glasgow and there's a whole lot of heartbreak and frustration.
Ulster's last trophy came in the 2006 Celtic League and the streak will not be ending until next season at the very earliest.
Ulster played their part in a brilliant semi-final last night in Dublin but coming out on the wrong side of a 30-18 scoreline means their moments of quality are no consolation to the players.
"It's déjà vu for us," said two-try wing Craig Gilroy afterwards. "We've been in this position a couple of times now. That was my third semi-final in the league against Leinster down here.
We compounded error with error and made mistakes when we got into their half. It's not easy to play Leinster down here and it takes a lot of effort and energy to get good ball in their half.
"There were times when we did that we just gave it straight back to them and they exited well. We were going backwards and it was tough."
The season ends in disappointment yet again, but Gilroy did his best to put a positive sheen on the campaign overall.
"From our point of view, it was an enjoyable season and we put in some of our best performances and I think the group we have now and the age of some guys coming through, hopefully, we'll be together for the next however many years and we want to learn from our mistakes and take the hurt from today," said 25-year-old Gilroy.
"Hopefully, that group of players and a few extra coming in, and the coaching staff, can stay close and get something over the next few seasons."
One reason for his hope is that Ulster have a canny operator in charge as director of rugby. Les Kiss arrived at the province only after Ireland's World Cup campaign, meaning he did not oversee pre-season or the opening months of the season itself.
Gilroy says he and his Ulster teammates have total faith that Kiss can lead them to greater days, as they look forward to the arrivals of the world-class Charles Piutau and Springbok Marcell Coetzee, albeit the latter with a knee injury.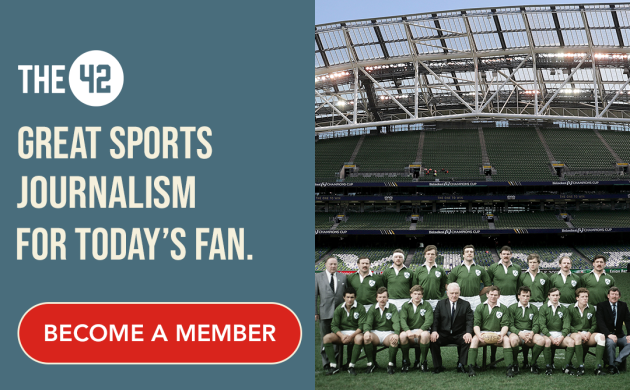 "I can't speak highly enough of Les Kiss," said Gilroy. "I knew him through international stuff before and since he's come into Ulster, he's just been fantastic. He's hit the ground running and really bought into our culture.
The guys love him, the coaching staff and fans as well. He's done a fantastic job and he's great to work with. When he has a full pre-season, he has good times ahead of him."
As for what happens next, Gilroy won't be slipping into off-season mode in the coming days. While some of the Ulster squad have played their last game of the season, the prolific wing is hoping for a call from Joe Schmidt to visit South Africa.
"There's a tour and the squad hasn't been announced," said Gilroy. "It would be great to be involved there. I was down at the training camp a month or so ago, it was good to be involved.
"That squad will be cut down and the selection will be made, maybe, this week. So for me personally I'll be looking after myself and trying not to switch off just yet."
The42 is on Snapchat! Tap the button below on your phone to add!