Credit: Andre Penner/AP/Press Association Images
WITH NO LIVE event on this weekend and seeing as we're more than half way through the year already it seems a good time to catch up on some of this year's biggest KO's.
In all honesty, fans of MMA and the UFC love watching one man force another to take leave of their senses and there have been some innovative and spectacular endings already in 2013 so let's take a look at some of the best.
Vitor Belfort vs Michael Bisping- UFC on FX- January
The Brazilian phenom Vitor Belfort ensured that his year got off with a bang as he dispatched Michael Bisping with a thunderous head kick in the second round of their bout. All the talk before the fight was of the ill feeling between the two and of Belfort's controversial dalliances with TRT but all those grievances, along with Bisping, were put to sleep during that fight in Sao Paulo.
YouTube credit: 16ranum
Uriah Hall vs Adam Cella- TUF- Jones vs Sonnen- February
Uriah Hall was the number one pick and overwhelming favourite to win that series of "The Ultimate Fighter" and he looked to be living up to the hype as this unbelievably well timed spinning hook kick brutally KO'd Adam Cella early on the show.
YouTube credit: UFC
The burden of expectation weighed heavily on him in the finale however as he never really got going and eventually lost to the underdog Kelvin Gastelum but he done enough during the series to deserve at least one more shot at a UFC contract.
Antonio Silva vs Alistair Overeem- UFC 156- February
If ever there was a case of looking past an opponent this just might be the starkest one in recent memory. "Bigfoot" Silva was seen as cannon fodder for Overeem as this title eliminator seemed to be perfectly set up for a "Reem" win.
As the fight entered the third round, a combination of tiredness and over-confidence led to Overeem to lower his hands, a move which seemed to disrespect Silva's power. Before he knew it Silva rocked Overeem with an uppercut and began teeing off until the ref was forced to step in and stop the fight handing "Bigfoot" one of the most surprising wins of 2013 so far.
YouTube credit: howard7777777
T.J. Dillashaw vs Issei Tamura- UFC 158- March
T.J. Dillashaw is now unbeaten since he lost the TUF finale against John Dodson back in 2011 winning his last four fights. The well rounded fighter showed he can mix it up on the feet as he caught Issei Tamura with a well-placed knee early in the second round of their bout sending Tamura spiralling to the canvas before finishing the fight with a flurry of punches.
YouTube credit: Joe Blow.
Mark Hunt vs Stefan Struve- UFC on Fuel TV- March
Mark Hunt's career is riddled with spectacular KO's, whether they are for or against him, but his deadly right-left combo KO over Stefan Struve gets a mention simply for the coolness of Hunt's walk away after he connected.
There was no swarming over Struve with frantic hammer-fists to make sure "The Skyscraper" was demolished for good. Hunt knows the power in his hands and he knew that Struve wouldn't be getting back up. Fearsome power and coolness personified.
YouTube credit: kwaziekeller
Yoel Romero vs Clifford Starks- UFC on FOX- April
Yoel Romero made the ultimate statement in his UFC debut on the undercard of the Ben Henderson/Gilbert Melendez event by finishing Starks with punches after knocking him down with a clean and powerful flying knee.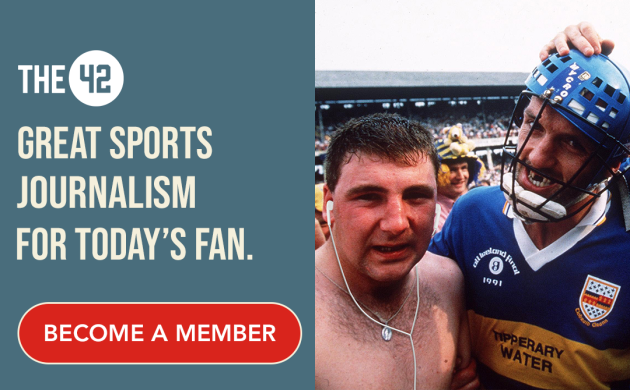 YouTube credit: poppinhiphopmixtapes
Vitor Belfort vs Luke Rockhold- UFC on FX- May
Not content with just one entry on this prestigious list, Vitor Belfort gets another mention as he topped his opening effort with this technical spinning heel kick KO over the highly thought of Luke Rockhold. Belfort has made a career of finishing fights with his fists but this kick is up there with anything he has done in the past with his hands.
YouTube credit: zrowla91
Junior dos Santos vs Mark Hunt- UFC 160- May
It was always going to take something special to stop the powerhouse that is Mark Hunt and it literally fell at dos Santos' feet to make that happen. Not to be outdone by Uriah Hall or Vitor Belfort, Junior carried on the theme of the spinning heel kick KO in 2013 as he beat Hunt and picked up the "Fight of the Night" honours en route.
YouTube credit: Fonz Iam
Conor McGregor vs Marcus Brimage- UFC on Fuel TV- April
It's always worth saving the best for last and Conor McGregor's ultra-cool finish of Marcus Brimage in the first round of their fight back in April tops the list for KO of the year so far. While it may not be the most devastating of spectacular KO on the list, the reverberations of it have rippled through Irish MMA giving hope to many talented fighters on these shores that the UFC dream is very much attainable. Watch and enjoy.
YouTube credit: Wub Cow