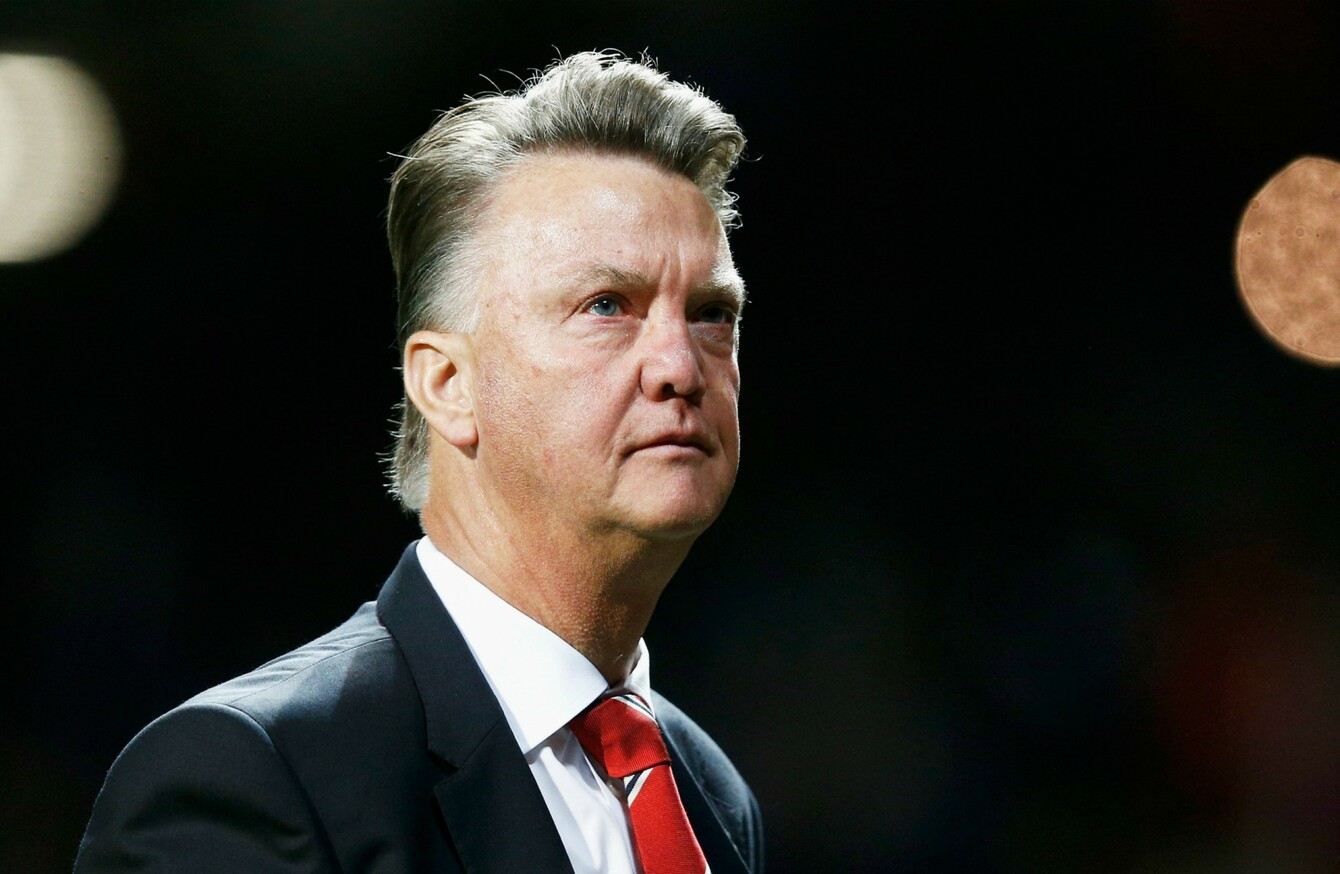 Louis van Gaal appears frustrated with United's attacking prowess.
Louis van Gaal appears frustrated with United's attacking prowess.
MANCHESTER UNITED MANAGER Louis van Gaal believes his side would have scored more goals with a striker like Luis Suarez or Sergio Aguero among their ranks.
United registered their fifth 0-0 draw in nine games on Saturday after a frustrating performance against West Ham saw them drop to fourth in the Premier League.
After Van Gaal's side once again struggled for goals, the Dutchman admitted his squad would benefit from the proficiency of the Barcelona or Manchester City frontmen.
"The question is would Luis Suarez or Sergio Aguero score if they were here?" he told BBC Radio Manchester.
"That is a question mark. You never know. I think they would, though.
"We've created enough chances to score, so that was not the problem."
West Ham hit the woodwork twice as the Red Devils, who see Juan Mata lead their goalscoring charts with four, were booed off the pitch by their own fans.
Yet Van Gaal feels his side were let down by midfielder Marouane Fellaini after he squandered their best chance – and only shot on target – from inside the six-yard box.
He said: "The most important thing is you dominate, create and you finish. Football is about scoring goals. The first two basic aspects of football we have done.
"When you don't finish from a metre in front of an empty goal, you cannot say anything more. You have to finish and that's the only problem we have.
"We played very well especially in the second half – but you have to finish. The goals are coming. That is my strong belief."
- Tom Davis, Goal.com