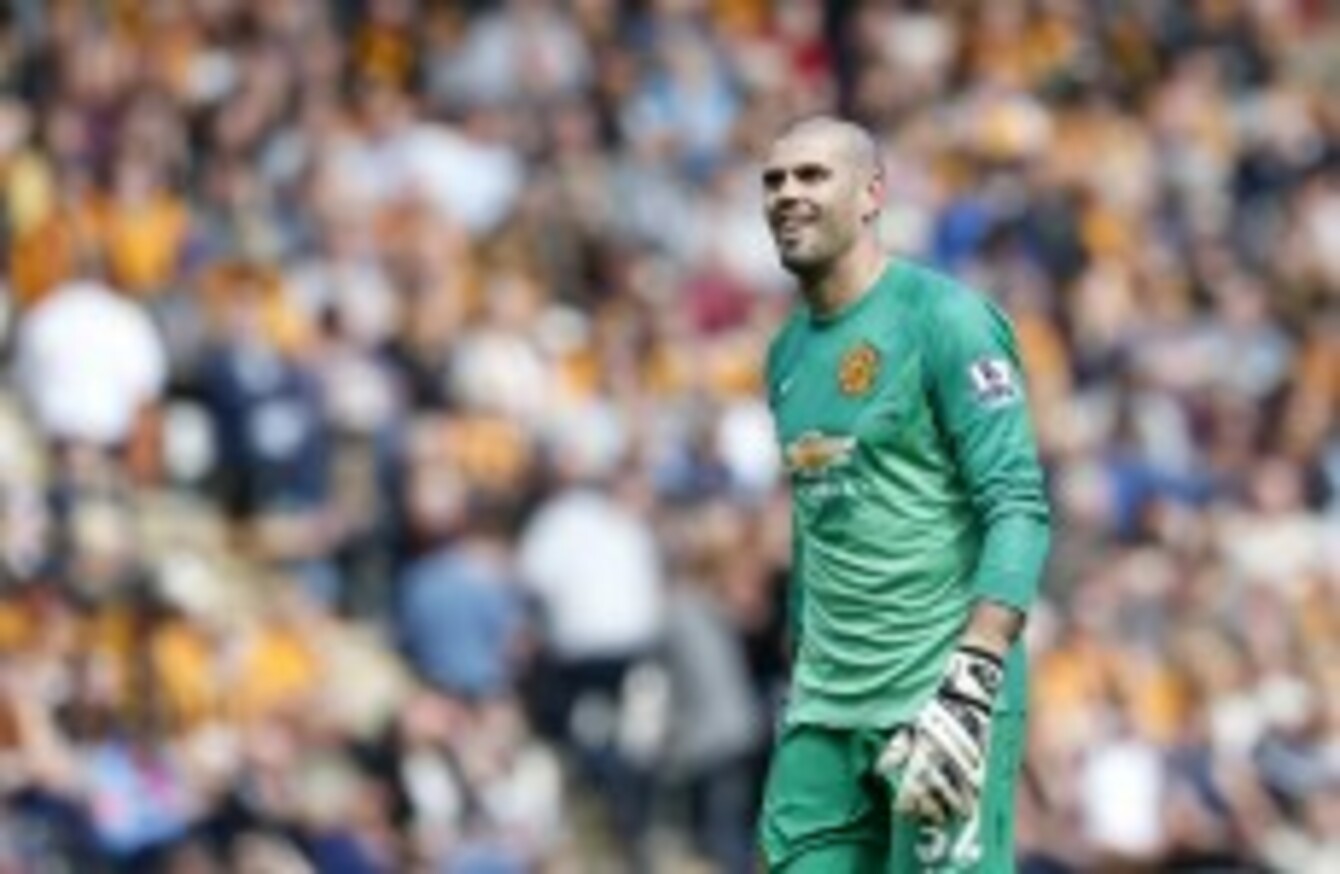 Image: Lynne Cameron/PA Archive/Press Association Images
Image: Lynne Cameron/PA Archive/Press Association Images
VICTOR VALDES HAS responded to Louis van Gaal's claims that he refused to play with Manchester United's reserve team last season and will be sold as a result.
Taking to Twitter this morning, the Spanish goalkeeper, who only started one senior game for the club last term, insinuated that Van Gaal was both disrespectful and wrong with his accusations.
The 33 year-old featured for United's Under-21 side (the modern-day equivalent of a reserve team) on three occasions between January and March this year – against Liverpool, Chelsea and Tottenham.
He deputised for David de Gea twice – coming on as a late substitute against Arsenal and starting in the final league game of the campaign against Hull. With his compatriot heavily linked with a move to Real Madrid throughout the summer months, Valdes seemed in line to slot in and take over as the team's first-choice should de Gea eventually leave.
But, eyebrows were raised when Valdes wasn't selected in United's squad for the pre-season tour of the US and Van Gaal confirmed last night that the Spaniard would be sold.
"Valdes is not selected for the tour because he doesn't follow my philosophy. The philosophy is how you play football and how you maintain your match rhythm," said Van Gaal.
"He refused last year to play in the second team. There are a lot of other aspects in the philosophy of how you have to play like a goalkeeper at Manchester United. When you are not willing to apply the principles of that philosophy there is only one way, and that is out."
"It's a pity because we gave him the opportunity to rehabilitate himself. Then we gave him a contract. Then of course he is fit to play."For us this is a big disappointment. We thought he would follow our philosophy.
"When you're not playing in the first team, you have to play in the reserves."
Asked why he had selected Valdes for the game against Hull despite having allegedly refused to play for the reserves, Van Gaal responded:
"I played him at Hull because I wanted to help. I am always a very social human being."
Valdes joined United in January, having spent a number of months training with the club and regaining his fitness after suffering a cruciate ligament injury in his final season with Barcelona.
Reports suggest Valencia are prepared to work out a deal to take Valdes back to Spain on a season-long loan.