OF ALL THE incredible sporting events that have happened over the past few days, this news should not be overlooked: Tony Hibbert has finally scored for Everton.
With his side already leading 3-1 against AEK, the right back, playing in his testimonial, drilled in a low free kick that beat the opposition goalkeeper at his near post.
The relatively impressive manner in which he scored was all the more incredible given that it was the first time he managed to do so in over 300 appearances for his club.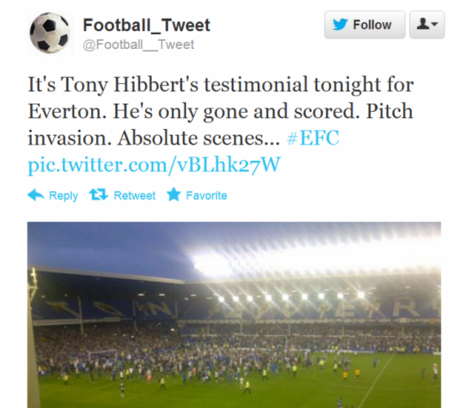 (via
101GreatGoals
)