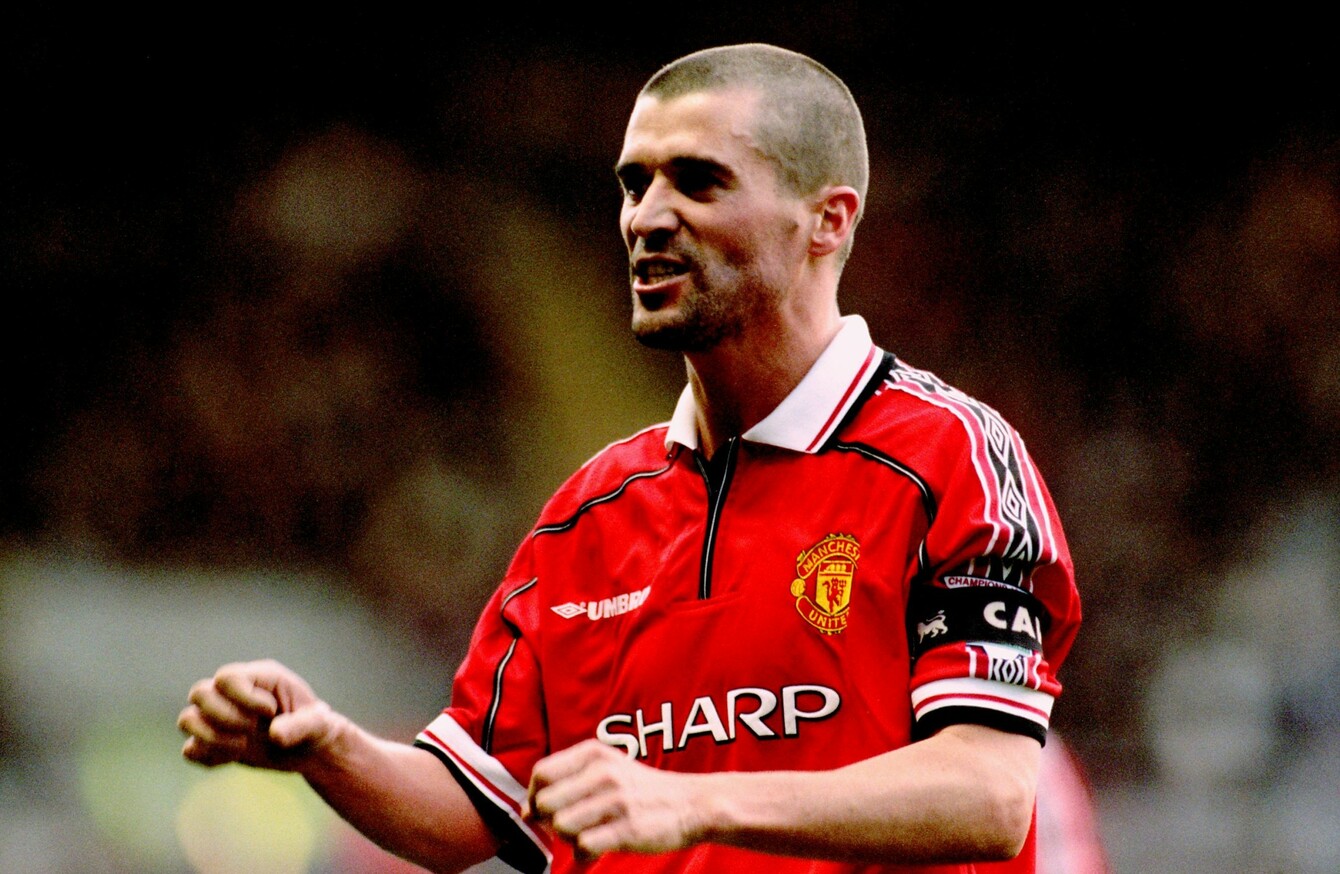 It's 10 years since Roy Keane's acrimonious Man United departure.
Image: EMPICS Sport
It's 10 years since Roy Keane's acrimonious Man United departure.
Image: EMPICS Sport
1. "BEFORE THE GAME, I met an American fan who is trying to visit every Bundesliga ground during his stay in Germany. He had paid €110 to a ticket tout for one of the worst seats in the house, three times the normal price. When I asked him after the game if it had been worth the money, he said, "Absolutely!" Yet in the same stand where he was sat, about 70 yards to his left, there were gaping holes in what is normally a jam-packed away section."
Writing for ESPN, Uli Hesse examines German football's problems with exorbitant ticket prices.
2. "For almost five days in the fall of 2014, the most decorated Olympian in history lay curled in a fetal position in his Baltimore home, crestfallen and fearful, embarrassed at his behavior and uncertain of his future. Over three Olympics, from 2004 through '12, Michael Phelps had won 18 gold medals and 22 medals overall, each total more than anyone ever. His swimming had been transformed by NBC into a nightly television miniseries, and millions watched as Phelps splashed to victories for America over the rest of the world. His family watched at poolside, supporting players in an emotional drama that was the paradigm of Olympic success and Olympic packaging. His story had the perfect arc: In 2000 he was a prodigy; in '04 he was brilliant but imperfect; in '08 he was unbeatable; in '12 he was a legend on his farewell tour, diminished but still great. Three times he emerged a celebrity­—each time a little more famous, a little more wealthy and a little more entrenched in the mythology of his quadrennial feats."
Sports Illustrated's Tim Layden on the rehabilitation of Michael Phelps is essential reading.
3. "Who is the defining player of the Premier League era? Alan Shearer got the goals but his career was light on trophies. Ryan Giggs had no peer when it came to medal collecting but was never truly the key figure in his team. For much of his time at Manchester United, that status belonged to Roy Keane. The captain. The on-field incarnation of manager Sir Alex Ferguson."
It's 10 years since Roy Keane's Man United departure, so Sky Sports' Adam Bate revisits his time there.
4. "Despite a distance of 7,800 miles between Havana and Pyongyang, Cuba and North Korea were close. They had been allies ever since the Bay of Pigs crisis in 1961, having established embassies in each other's capital cities in the aftermath of the crisis. Che Guevara even visited Pyongyang in the December of the previous year, one of his first diplomatic visits since securing power with Castro in 1959."
Euan McTear for These Football Times looks at Cuba's route to football glory: a six-month training camp in North Korea.
5. "I am an out-of-work sportswriter, laid off on January 15, 2013 by the Newark Star-Ledger, where I was a baseball columnist and fill-in baseball beat writer. I don't expect anyone to feel sorry for me."
Jeff Bradley on the struggles of an out-of-work sportswriter.