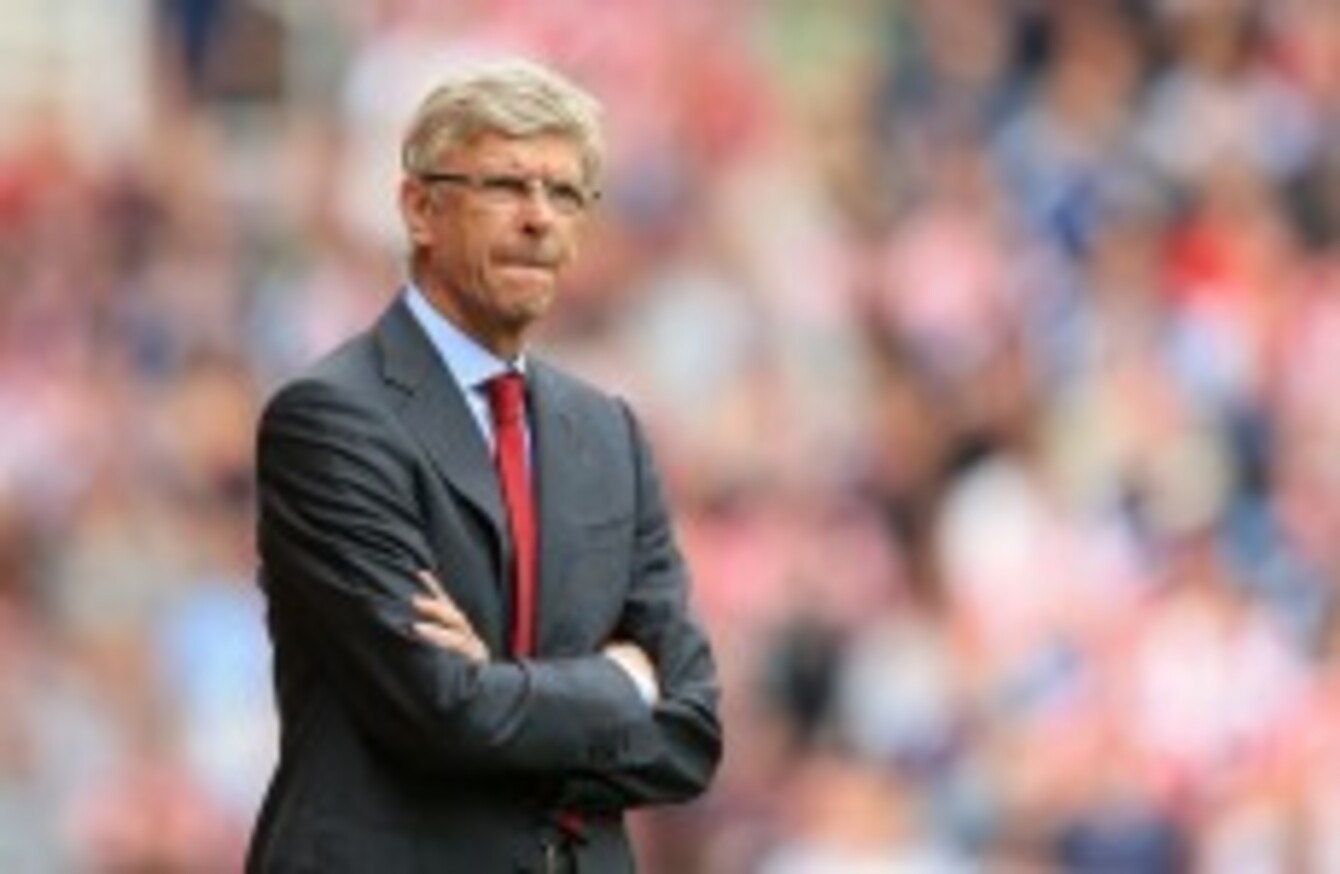 Wenger believes there is no need to rush talks over a new contract.
Wenger believes there is no need to rush talks over a new contract.
ARSENE WENGER SAYS he is in no rush to sign a new contract with Arsenal and would question his position if they struggle on the pitch.
Wenger has been in charge at Arsenal since 1996, winning three Premier League titles, but has seen his side go seven years without a trophy.
Arsenal chief executive Ivan Gazidis this week backed the Frenchman to continue at the helm, but Wenger opted not to discuss his future prior to the team's match at home to Southampton on Saturday.
"I have two years to go. What is important for me is Southampton and I think I have shown my commitment to this club in the past," he told reporters.
"At the moment I am not in the mood to think about the long-term future. We want to do well this season, that's all.
"I am an Arsenal man. I think I have always shown that. I have to consider if I do well or not. If I don't do well, I have to consider my future.
"I have been at the club long enough to have confidence in the people I work with, but I will assess my own performances and then make a decision, at the moment we are not there.
"Two years is a long time in my job. I just want to do well for the club as long as I can and accept all the rest.
"I have to consider that at my age, you always have to assess if you have the fitness, the desire, the commitment that this job demands.
"Then of course you have to make your decisions. I hope I will be lucid enough and intelligent enough to assess my performance well."
Midfielder Abou Diaby is an injury doubt for Arsenal as they welcome promoted Southampton to the Emirates Stadium and, after a long period out of action last season, will not be risked unnecessarily.
"Diaby is in a position where we can certainly play him," Wenger said.

"We just have to assess the risk to play him or not. That will be done tomorrow.
"We won't take a gamble on him, especially because of his history."
Speaking to the club's website, Wenger expressed his belief Bacary Sagna will sign a new contract, despite the fullback giving an interview in which he criticised Arsenal's transfer policy.
"Bacary loves the club and I think he will stay here," he said.
"Bacary's interview doesn't reflect the love he has for this club. He has always given full commitment."