1. Close down your Facebook page if you lose 4-0
Andrew Bynum took a large proportion of the blame after Lakers' four-game sweep at the hands of the Dallas Mavericks. The defeat ends legnedary coach, Phil Jackson's, career.
Bynum was ejected for a foul on JJ Barea in the fourth quarter of Game 4 of the NBA playoff series yesterday as the champions lost their discipline and their crown.
He might not have been cheered up by his Facebook fans if he logged on back back at the hotel.
2. Manchester United are on the brink of 19
They have long memories at Old Trafford.
United been Chelsea 2-1 yesterday, putting them within one point of a record 19th Premier League title.
Fans hope to make the Paul Hardcastle song 19 to No1 in the charts for this Sunday, with a concerted campaign while innumerable banners and mosaics are in the making.
The photo-shoppers have also been working on Fergie supposedly 'knocking Liverpool of their perch' .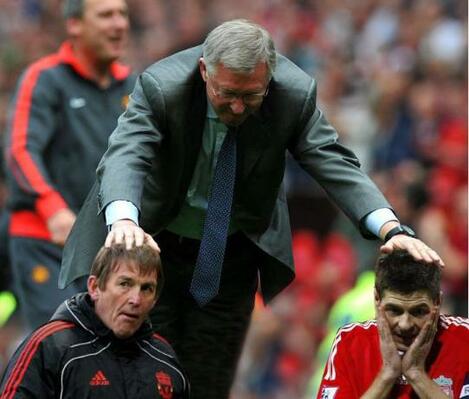 3. Pac Man wasn't too tired after his win over 'Sugar' Shane Mosley
Manny Pacquaio stopped Mosely in the third round in the MGM Grand. A few hours later he was singing La Bamba at his private after-party on the Strip.
If you didn't see his entrance, by the way, check it out (thanks to the Last Word).

[Deadspin]
Here's 10 things you probably knew about Pacquaio.
4. Paul Brogan and Rosanna Davidson would make a lovely couple
We were sent pictures of one of Dublin's footballing royal family and Chris de Burgh's daughter and former Miss World, Rosanna Davidson. File under: culture clash.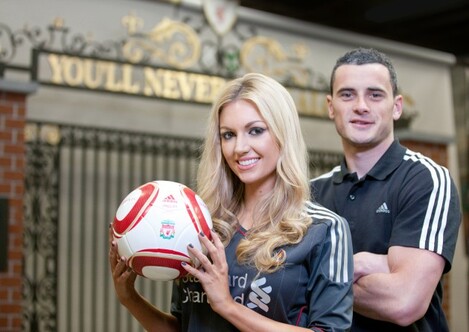 The pair went to Merseyside for an adidas campaign. The blurb reads: "Pictured at a replica of the famous Anfield 'Shankly Gates' are Liverpool fans Rosanna Davison and Dublin GAA star Paul Brogan at the launch of the adidas home away from home campaign. adidas is offering Liverpool FC fans the once in a lifetime opportunity to meet some of club's star players when they visit Ireland this month to launch the new adidas 2011/12 away kit. For more information follow the Liverpool Football Club Facebook Page."
Insert Lady in Red joke here.
5. You need to hit the ball a little harder than that
Henry, Becks and Landon Donovan were all present as LA Galaxy and New York Red Bulls played out a 1-1 draw. Though Henry scored, it was this miss – and last-ditch save – which is worth noting.