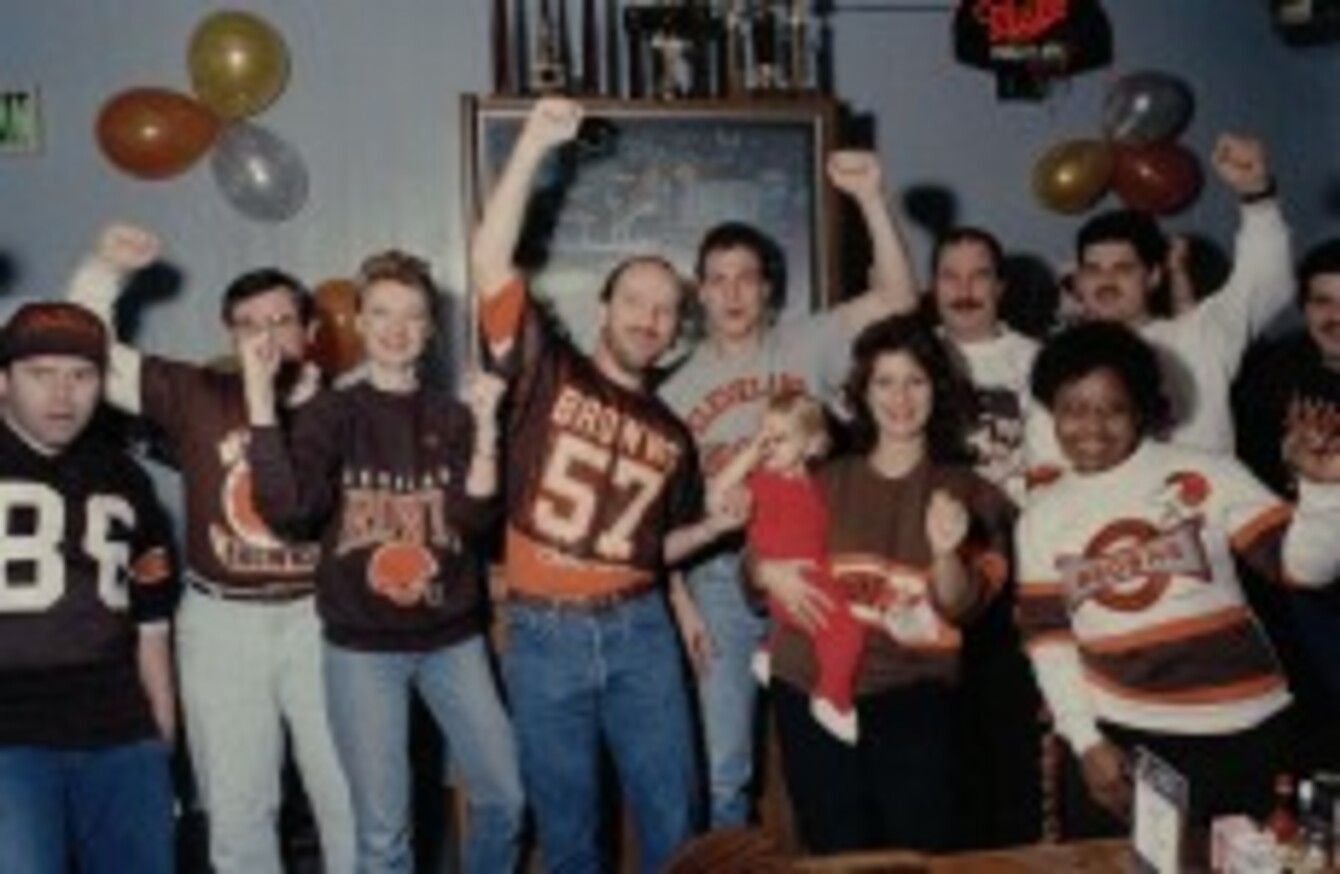 The Browns aren't there this year, but you could be.
Image: Jim Davidson/AP/Press Association Images
The Browns aren't there this year, but you could be.
Image: Jim Davidson/AP/Press Association Images
WITH SUPER BOWL XLVIII taking place on Sunday night, we figured you might not want to watch it at home but, instead, experience the NFL's show piece event with friends and a few cold beverages.
With that in mind, here are some places hosting special Super Bowl events (some of which you'll need tickets for).
These particular events are hosted by teams in the Irish American Football League and thanks to the Irish American Football Association for the information.
Antrim — Madison's Hotel
Run by the Belfast Trojans, this is Northern Ireland's biggest Super Bowl party. The venue has three floors and multiple big screens so there should be plenty of space to watch the game. You can find more details here.
Armagh — Fabric Bar, Lurgan
As well as the game itself, this Super Bowl party will also feature a Madden tournament and Man versus Food competition and is hosted by the Craigavon Cowboys. You can find details about tickets, etc here.
Dublin Dragons – Sinnott's Bar, South King Street; Captain America's, Grafton St; D2, Harcourt St; The Woolshed, Parnell St
As you can imagine, there are lots of events happening in the capital with the Dublin Dragons hosting a free evening in Sinnott's, Trinity holding theirs in Captain America's, UCD in D2 and the West Dublin Rhinos in The Woolshed.
Kildare — Darkie Moores; Judge Roy Beans
The North Kildare Reapers are holding their Super Bowl night in Darkie Moore's in Lexlip Village. It all kicks off at 9pm and you can find everything you need to know about the night here.
The South Kildare Soldiers are also hosting a Super Bowl party in Judge Roy Beans, Newbridge. As one of Ireland's newest American football teams, they may even try recruit you. You can find more details on their party here.
Limerick – Flannery's Bar
A name more synonymous with rugby but we're assured Flannery's will be hosting their seventh annual Superbowl Party in conjunction with the UL Vikings. There's even talk of burgers.
Louth — Planet Bar, Drogheda; Brubakers, Dundalk
One of the earliest Super Bowl build ups starts in Drogheda with festivities kicking off at 6pm, a full five and a half hours before the game begins. Hosted by Drogheda Lightning, you can find more details here.
Also in Louth, the Mavericks are hosting a Super Bowl party of their own in Brubakers, Dundalk. Like a lot of these events, there'll be finger food and drinks promotions on the night. You can find more information on this one here.
Meath — Navan RFC
Navan RFC is the venue for the Meath Bulldogs' Super Bowl party. With a free hot dog to go along with your first drink, and the big game to watch, there's every reason to pop along. You can find more information here.
If you know somewhere showing Super Bowl XLVIII, let us know in the comments below.