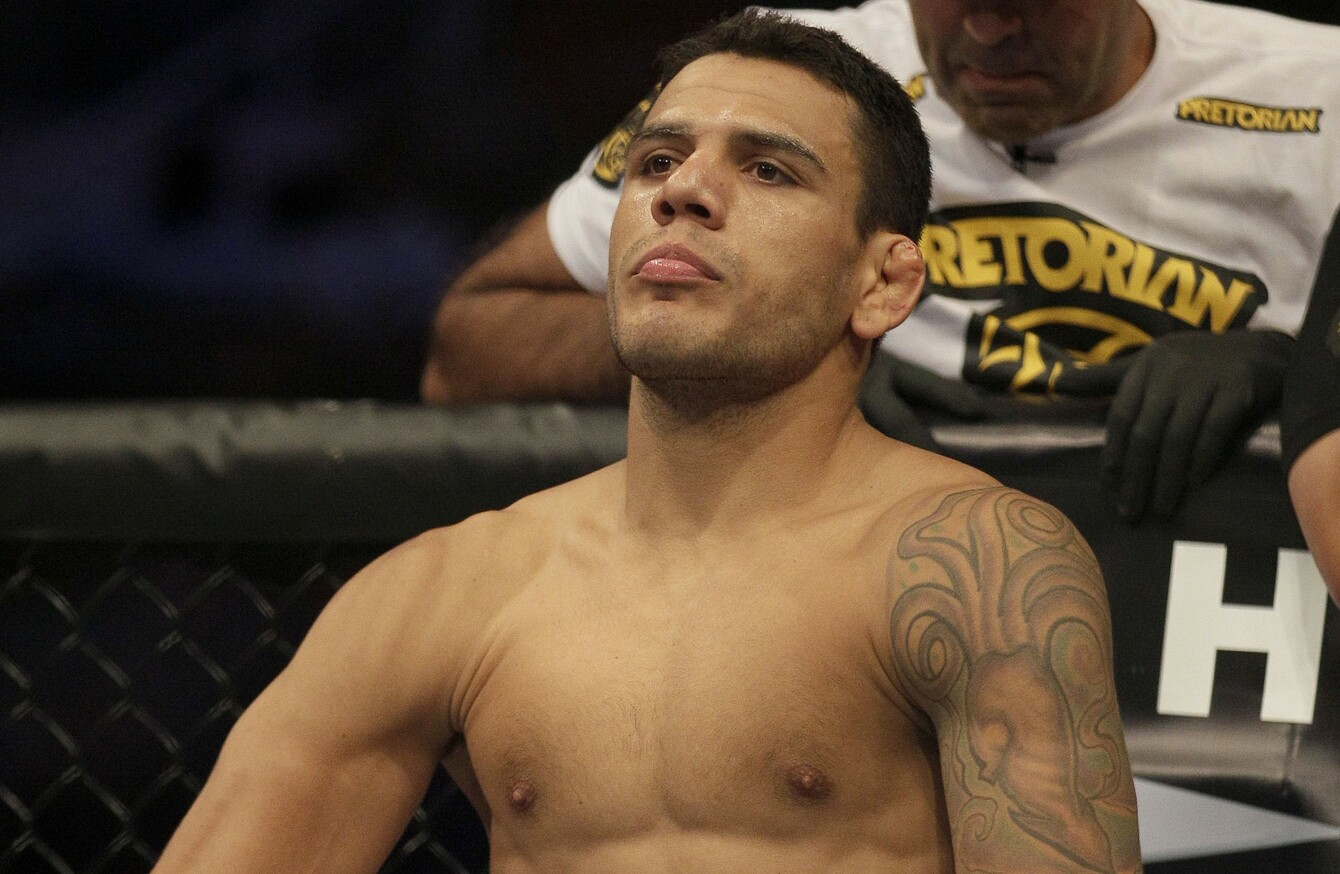 UFC lightweight champion Rafael dos Anjos.
Image: AP/Press Association Images
UFC lightweight champion Rafael dos Anjos.
Image: AP/Press Association Images
A DURABLE UFC champion from Brazil with a black belt in BJJ and dangerous Muay Thai — as an opponent for Conor McGregor, it sounds like a familiar prospect.
Having dethroned long-reigning featherweight champion Jose Aldo last weekend, McGregor is now turning his attentions to the top dog in the lightweight division.
That man is Rafael dos Anjos, who made a big statement last night in Orlando by passing his first test as 155lbs champion with ease — a first-round TKO of Donald Cerrone after just 66 seconds, which set a record as the fastest lightweight title bout in history.
While a fight between dos Anjos and McGregor has yet to be officially announced, UFC president Dana White said last week that a lightweight title shot is there for McGregor if he wants it, with the Irish fighter's coach, John Kavanagh, also confirming that a fight for another belt is next on their agenda.
Dos Anjos has been competing in the UFC since 2008 — the same year Conor McGregor had his first professional fight. The Rio de Janeiro native had a mixed start to life in the octagon, losing as many fights as he won in his first eight outings.
However, a move to California in 2012 served as a major turning point for dos Anjos. Already an accomplished grappler with a black belt in Brazilian jiu-jitsu, the permanent switch to Kings MMA — where he's a team-mate of current heavyweight champion Fabricio Werdum — engineered significant improvements in his Muay Thai.
Since relocating to the Huntington Beach gym, dos Anjos is 10-1 in his last 11 bouts. The development of his stand-up arsenal is manifested in his recent record. Only one of dos Anjos' first 14 wins came via strikes, compared to three in his last five. He's also the only man to beat former UFC lightweight champion Benson Henderson by (T)KO.
His most recent defeat came against Khabib Nurmagomedov in April of last year, but dos Anjos responded by closing out 2014 with wins against Jason High, Henderson and Nate Diaz. To the surprise of some, that run earned him a shot at 155lbs champion Anthony Pettis in March.
In one of the biggest upsets in recent years, dos Anjos dominated Pettis over five rounds to become the UFC's first ever lightweight champion from Brazil. Last night in Orlando, he swept aside Donald Cerrone — again — to remove any doubts over his status as a champion.
Afterwards, dos Anjos sent a message to Conor McGregor: "Hey, Mr McGregor! If you want to come to the lightweight division, this is my division. You better stay in the featherweight division. I'll fight you in Brazil, I'll go to Ireland and face you there, wherever you want. I'm here to say."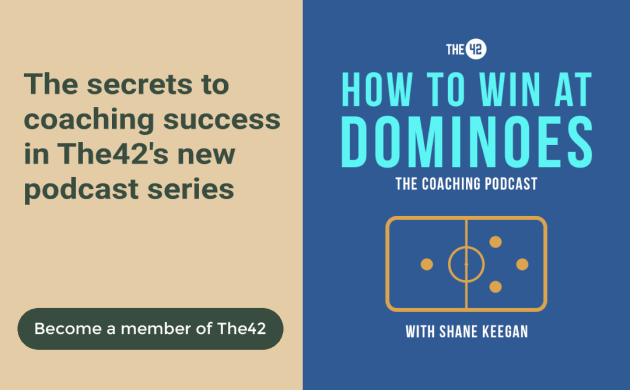 Interestingly, should McGregor move up a weight-class and face the current lightweight champion, the Dubliner wouldn't have to contend with any size disadvantage. At 5'9″, both fighters are the same height, while McGregor's reach is actually three inches longer.
Dos Anjos and McGregor have been on each other's radar for a while. In August, dos Anjos told Combate: "McGregor's really scrawny. Aldo would destroy him. He's not even close to [being ranked in the] top five. This guy's no good. He's scrawny like a little chicken."
Will Rafael dos Anjos be the man to finally pluck McGregor's feathers? We shouldn't have to wait long to find out.