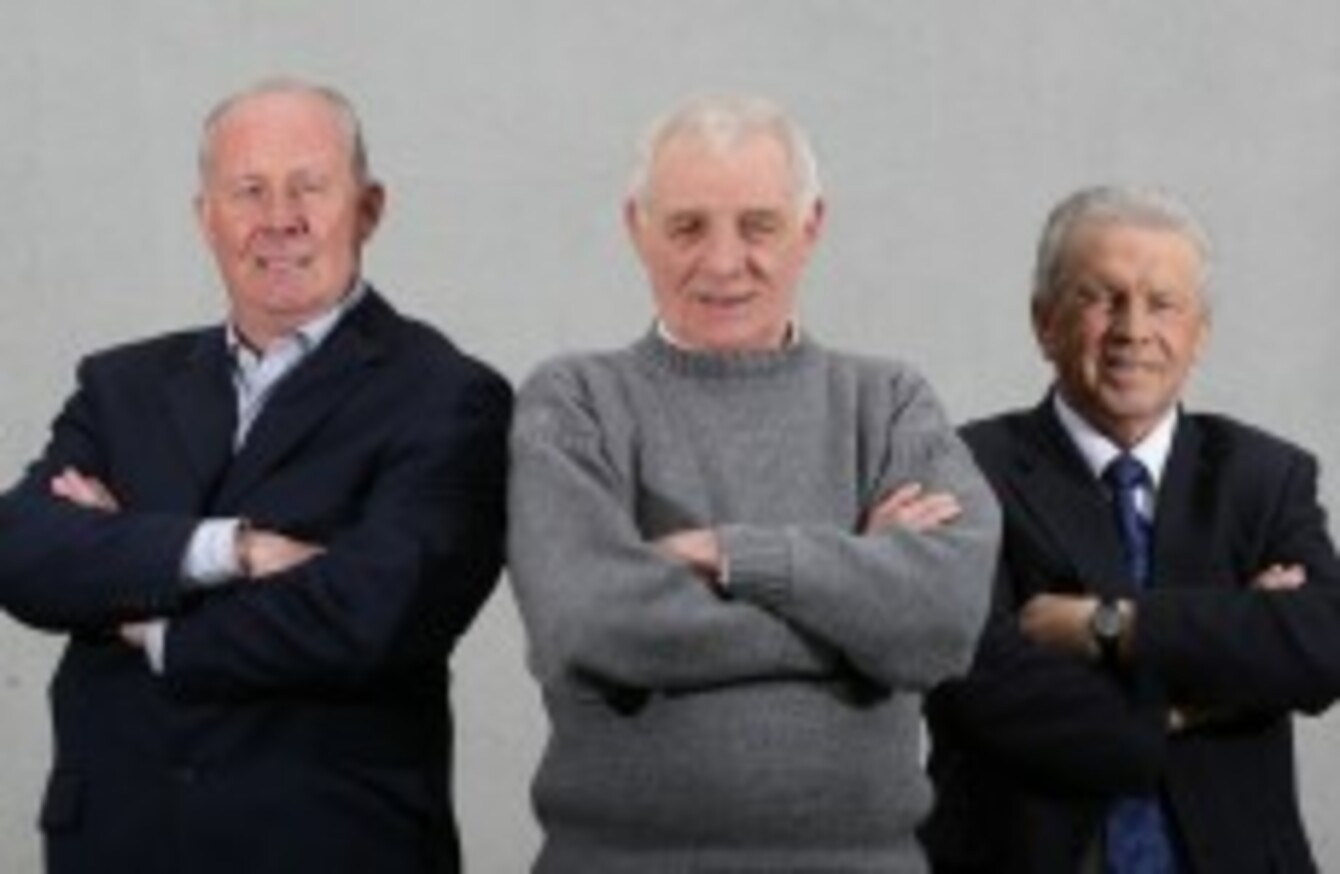 "The short-term project is to get the right man in place now and I think Martin O'Neill is the right man.
"He has an outstanding record in the game in Britain. He will be more attentive to detail, he will go to matches, and he will understand the footballing culture here more than Trapattoni ever did.
"He has a great CV. Look what he did with Wycombe and Leicester. He did it at Villa, he did it at Celtic.
"Sunderland, you don't know what happened at Sunderland, but you don't suddenly become a bad manager overnight.
"I think the quicker the better. The sooner you get the new man into position it gives him two matches before we go into another campaign and the sooner the better."
"Martin O'Neill would be a good choice as the Republic of Ireland manager. I know a little bit about Martin, I think he would be a very good choice. I think the FAI have done the right thing in stepping back and taking a look at what is out there but I think Martin would be a very good choice, a good guy for the job."
"Martin O'Neill is out of work and he can walk straight into the job. I think he's perfect for them."
"He's ex-Celtic and is a damn good manager. My understanding is that he's got the job. Good luck to him, I'm delighted."
"There is a lot for Martin, if he does take the job, to work on. It could suit him in terms of his personal side of things and if there is a right age. He's very experienced and managing Ireland would mean a lot to him personally.
"What he will bring is a presence and charisma to the job. Trapattoni was full of that but Martin is Martin, he'll raise the decibel level in the place to concerted levels."
"My worry is that our best players are getting old and the ones coming in to replace them are nowhere near as good as they were, and that's not Giovanni Trapattoni's fault.
"I wouldn't have any problem with Martin. I have my doubts he would take the job though.
"For potential managers, looking at the squad of players at their disposal and the expectation of the media and other factors in Ireland might put them off."
"[O'Neill is] a brilliant man in dealing with everything and sometimes when you're a manager, there's just a football element, but he had a human element too."
"If it was Mick, Martin O'Neill, Roy Keane I don't think you could go wrong with any of them. I am just going with what hearing those are the main three names mentioned and I don't think you can go wrong with either of them to be honest. The names that have been  mentioned, if any of them took over I think everybody would be fairly happy."
"Martin could be a great Ireland manager, without a doubt. He would bring a passion and a positive frenzy to the job that could galvanise everyone to get behind the Ireland team again and it would be great to see.
"You see the impact he has when he first went to Sunderland it was extraordinary. Players who were at the depths of their career one minute were playing the best football of their lives the next and that is what O'Neill can do. Martin could do that with Ireland, of course he could.
"There's no doubt he can do it standing on his head, no problem. He is a fantastic manager and good luck to him."
"He's got more experience than anybody out there so it wouldn't be a bad shout.
"Who knows what the FAI have in mind, but Martin would be up there high on the list.
"I would like to see an Irishman get it or somebody who's from these islands, who knows what the Irish boys are about and knows the mentality."
What do you think?