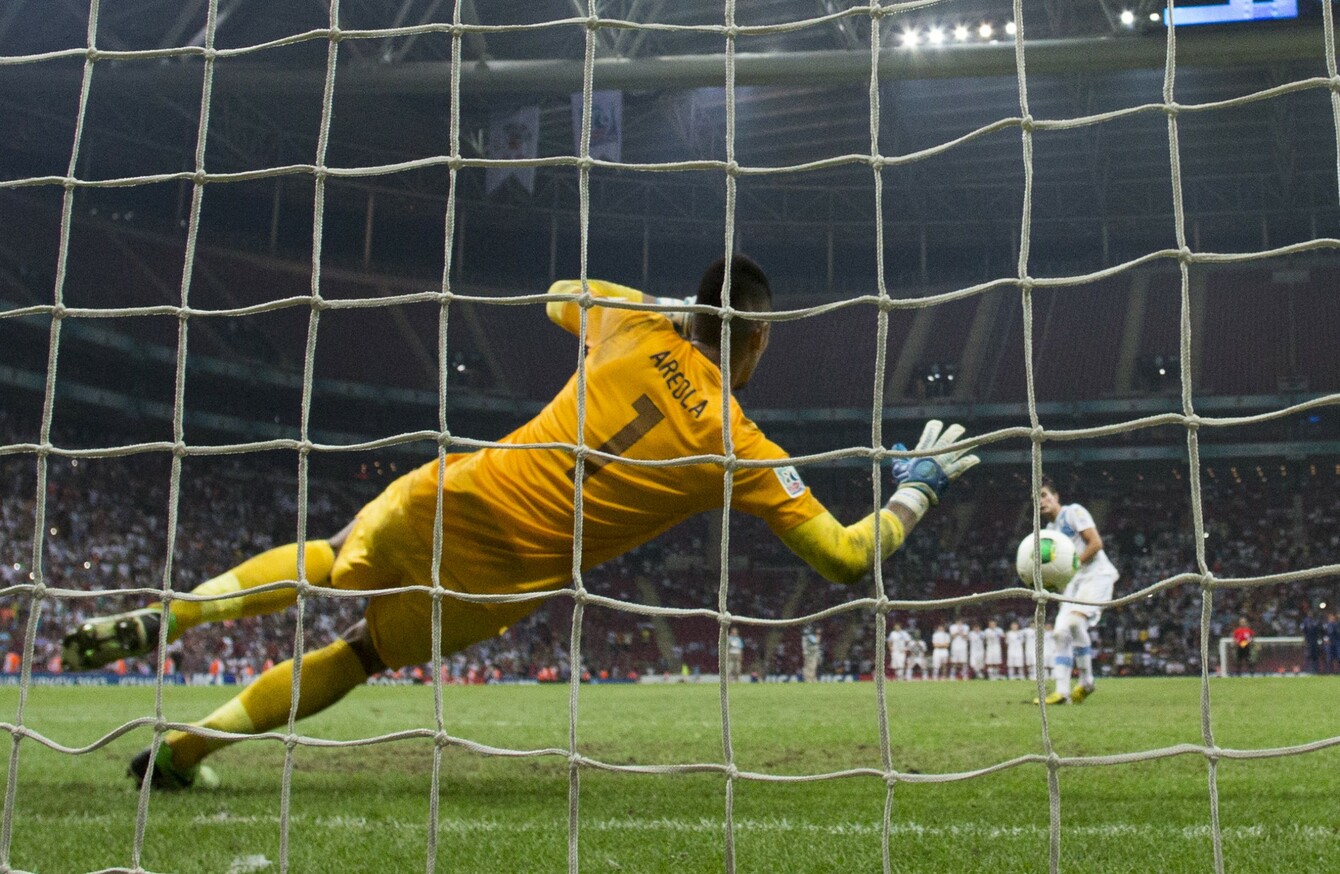 Image: Gero Breloer
Image: Gero Breloer
SINCE IT WAS decided that the 2026 World Cup will feature 48 teams, many have rounded on the fact that the proposed three-team group stage is problematic.
The format lends itself to the possibility of the final round of fixtures being particularly chaotic as two teams may play out a mutually-beneficial result so both qualify for the next round.
Fifa are aware of the concerns and are discussing various options – including using penalty shootouts in the group-stage.
The iconic former Dutch striker Marco van Basten is the current Technical Director of football's governing body and has admitted that shootouts – with a difference – could be used.
Instead of the ball being placed 12 yards from goal, the kicker is 30 yards away and has eight seconds to try and score.
The goalkeeper can come off his line but can't leave his area.
Source: MLS Archives/YouTube
The template was used in the North American Soccer League in the 1970s and 1980s while it also featured in the early days of Major League Soccer.
It's still only a consideration though Fifa are aware something needs to be put in place to avoid embarrassment.