TODAY THREW UP a very interesting fixture, and it was for rather strange reasons.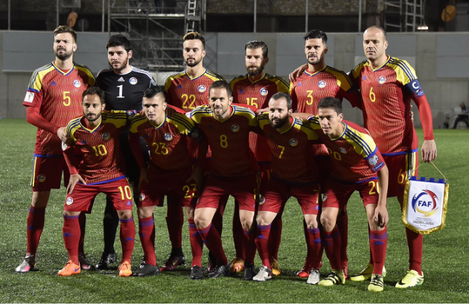 Andorra won win their first game since October 2004, ending a run of 86 games without a win. Source: Squawka Football Twitter.
Two of the worst teams in international football went head-to-head, giving each an opportunity to end extremely long winless runs.
And surprisingly it didn't end a scoreless draw.
It was Andorra who seized their chance, beating San Marino 2-0 in the international friendly and earning their first win since October 2004. They also ended their run of 86 games without a win in the Stadio Olimpico di Serravalle.
It came as just their fourth ever win, and first win away from home.
Andorra took the lead through an Ildefons Lima penalty. The 34-year-old defender is the country's highest scorer, this his 11th goal in his 104th appearance for the side.
Cristian Martinez doubled their luck in the second half with his second Andorra goal. Interestingly, he scored against Ireland in their Euro 2012 qualifier loss.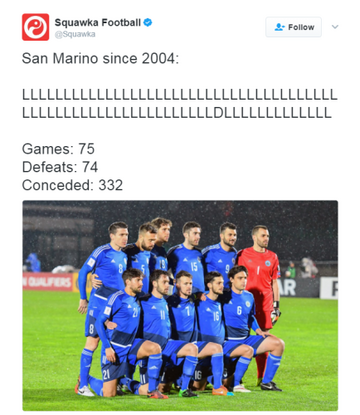 Koldo Álvares has been in charge of the team since 2010, and today came as his first victory in charge.
San Marino are now 75 games without a win.