GOING TO THE gym for your first time can be a scary experience and countless numbers will realise that in the coming months when they march in the doors for their first session.
If you're new to all this fitness stuff, don't be afraid and try not to let intimidation stop you from reaching your goals. You just need a little gym etiquette training to help you slot in…
Remember this; just like any other community, the gym requires some special considerations. More often than not, manners works wonders, but we've compiled a list of five (more) of the most annoying things you'll likely encounter at one point or another…
1.    Leaving a sweat puddle after you
Call us pedantic because we're here to sweat, after all, but leaving a pool of your own steamy juices after you finish your workout is no way to behave. Have the courtesy to mop up your own mess and leave the area you were working out in in the condition you'd hope to find it.
2. People who look down on others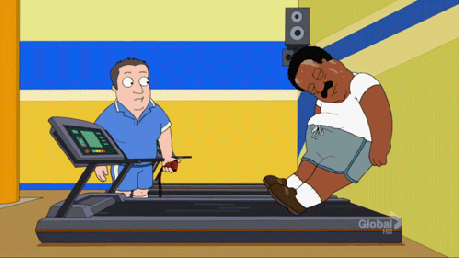 Some people just love lecturing others, be it critiquing others on their technique or the length of rest they take between sets. Here's what we say; mind your own business! Sure, you' can argue you're only trying to help and that may be the case but unless someone is going to cause themselves some serious harm, leave them be.
The gym instructors can intervene if necessary.
3. People who talk too loudly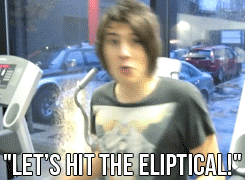 We can all be guilty of it from time to time, but there's no excuse for being the person always making the most sound. Furthermore, when it comes to doling out advice, knowing what you're talking about and thinking you know what you're talking about are two different things.
4.  Using several squat racks for different exercises
Gyms have limited equipment so try not to hog every single item there —your biceps aren't going to lose an inch if you have to wait an extra 30 seconds.
5. People who ogle every girl (or guy) that moves
Man or woman, it's difficult not to be aware of all the attractive people you may find in the gym. However, staring creepily at the girl doing her squat thrusts or the guy doing bicep curls is not cool. Again, mind your own business!
What have we forgotten?