IT'S INDICATIVE OF the spiralling expectation levels that a year, during which Ireland competed at the World Twenty20 as well as beating the West Indies in their own backyard, can be rendered as a comedown.
At this point last year, Phil Simmons' side entered 2014 with an infused sense of buoyancy on the back of an unprecedented Associate (second-level) nation treble. Twelve months on, however, and it's very much as you were for Ireland: nothing much gained, nothing much lost.
At the recent Cricket Ireland awards dinner, CEO Warren Deutrom admitted the event was to 'mark' rather than to 'celebrate' the twelve months that have just passed. It was a rather blunt assessment of the cricketing year and there is certainly an overwhelming feeling amongst the cricketing fraternity on these shores that 2014 was a non-event.
There was the dignified win in Kingston – against the No 1 ranked team in the shortest-format – but the unforeseen and premature exit from the World Twenty20 coupled with a sparse itinerary suffocated Ireland of meaningful fixtures and stifled their steadfast progress.
Like a wilful teenager seeking a semblance of independence in the real world, Ireland have, by desperately longing for development and exposure, left home too quickly and reached a crossroads at which there is currently no further pathway to take.
It's by no fault of their own. The continuous struggle to arrange fixtures against quality opposition, both at home and abroad, has forced Ireland to feed off the crumbs of sides touring England. Since the 2011 World Cup, Phil Simmons' side have played just 11 One-Day Internationals against Test teams.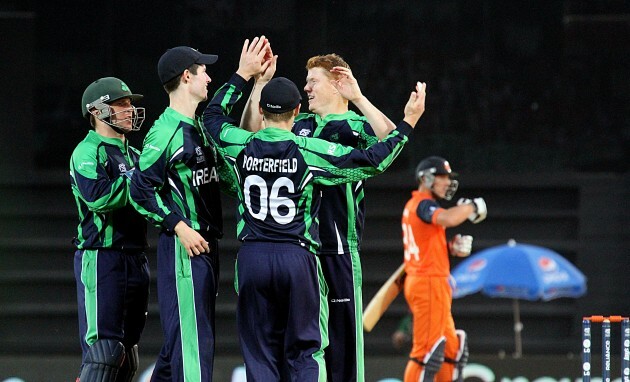 Barry Chambers / INPHO Early elimination from the World T20 wasn't part of the plan Barry Chambers / INPHO / INPHO
In May, a two-game series against Sri Lanka (as part of their tour to England) was curtailed to just the solitary game because of weather. That was the extent of the international cricket fans saw here last summer.
It was, however, the off-field developments that defined the year.
Ireland have been the Associate protagonists for some time now and they have, in truth, outgrown their secondary nation standing.
They've consistently punched above their weight and Cricket Ireland are doing all they can to make the case for Ireland's ascension an irrefutable one for the International Cricket Council (ICC).
Domestically, the inter-provincial series continues to provide the platform for talent to be nurtured and for the next generation to gain experience while the announcement of a multi-million euro investment from an Indian conglomerate to sponsor the Cricket Ireland academy was another significant juncture in this country's cricketing development.
But, regrettably, the ICC are cut from the same cloth as Fifa's power-hungry hierarchy. The governing body announced in November they would be following through with their proposal to reduce the World Cup to just ten teams from 2019 onwards.
Such structural change guarantees the Test nations at least nine games in an everyone-plays-everyone format while making it increasingly harder for the Associates to qualify for cricket's show-piece event. Cricket is the only sport pulling the ladder up on those trying to climb it.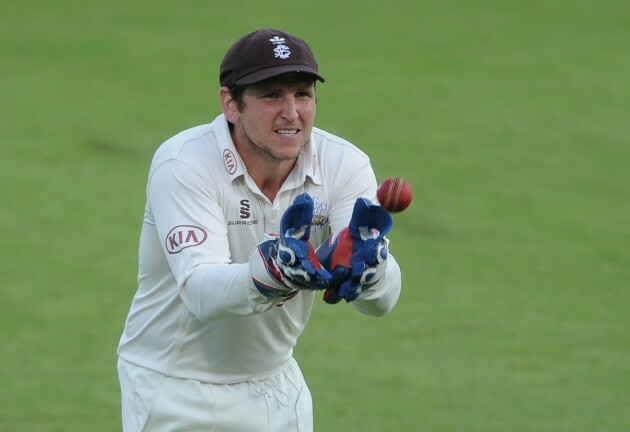 Nigel French There were plenty of positives, not least the form of the players playing in England Nigel French
The changes were part of a radical restructuring of the ICC's administration and revenue distribution system which saw the big three – India, England and Australia – assume sovereignty at the top table of the sport.
Last month, former Australia fast-bowler Jason Gillespie called for the ICC to grant Ireland full Test status, saying: "Here is a country that is ready to play Test cricket and to have its own fully professional cricketers.
"If they're given full Test status in the next few years I'm sure the administration in Ireland – which comes across as a very impressive organisation – would make a real fist of it and would produce a team that could compete strongly at international level, given some time and some resources," he wrote in a column for

All Out Cricket magazine

.
Ringing endorsements don't come much more direct.
But, the compromise for the Associates is the introduction of the new Test Challenge. Although its inception in 2018 opens the door for Ireland to play Test cricket – which is essentially the holy grail – there are anomalies, mostly financial, that remain.
It all means February's World Cup in Australia/New Zealand couldn't be of greater significance for Ireland: it marks the start of a seminal twelve months.
The microscope has, for some time now, been placed firmly on Ireland and each game is seen as an appraisal of their credentials for ascension. Defeat to the Netherlands in Sylhet was a blip but one that, during an otherwise low-key season, left a lasting impression.
2014 was always going to be an intermediary year given what was achieved in 2013 and what is to come over the next twelve months and while reviewing the past is not always beneficial, Cricket Ireland and indeed the squad need to use the frustrations and failings to move forward.
Not only will Ireland compete on cricket's most exalted stage for the third time in 2015 but both both England and Australia will visit these shores for ODIs, two fixtures that are bookended by the co-hosting, along with Scotland, of the World Twenty20 Qualifiers.
There have also been indications that another Full Member will deign to engage in a mini-series at some point during the summer with New Zealand the most likely opposition. They tour England from May so there is a potential window of opportunity there.
Certainly, it's a welcome fixture pile-up for Phil Simmons who was forthright in his views about the paucity of matches last year. But, while these show-piece events will provide a financial boost – over 10,000 are once again expected in Malahide for the visit of our near neighbours – for Cricket Ireland, the real significance is what happens on the pitch.
AP / Press Association Images Two years ago, Malahide hosted its first international match with a crowd of 10,000 AP / Press Association Images / Press Association Images
There are no longer any perfunctory fixtures in the calendar. For years, rubbing shoulders with the sport's protagonists was an opportunity for crowds to come and see some of the big names up close. Now, however, each fixture has a purpose and carries a measure of significance, no matter the opposition or circumstance.
The foremost focus is on the Saxton Oval, Nelson. For it is in that city, on the eastern shores of Tasman Bay, where Ireland will begin their World Cup campaign against West Indies on 16 February.
The preparation hitherto has been far from ideal with a spate of untimely injuries and withdrawals decimating the squad for the recent acclimatisation tours but nothing focuses the mind quite like a World Cup.
Since what seems like the beginning of time, William Porterfield and his team mates have been toiling to demonstrate their propensity at the highest level. Since that indelible day at Sabina Park seven years ago, there has been triumph after triumph, trophy after trophy and achievement after achievement.
2014 was by no means a failure or a step in the wrong direction but once you've tasted the expensive stuff, prosecco just won't cut it any more. Ireland now have to carry the expectancy of a nation, the expectancy of a global cricketing public and the expectancy of the ICC.
After an underwhelming year, the next twelve months is hugely significant but Ireland are familiar with carrying a burden.