MANY CLUBS, ACROSS many codes, can fall into the trap of fretting over the exposure a young star can be subjected to.
After all, there's enough pressure to be found on the field without drawing extra attention from giving honest opinions and soundbites to the media.
Ulster Rugby don't have that problem, and their latest superstar is - in every sense – big enough to look after himself.
Fresh from a Sunday Times interview where he looked back at everything from minor detonations in a microwave to a mad dash from Northampton after collecting his classic Mini, Iain Henderson sits down with more reporters in Dublin as the young face of Ulster Rugby helping to promote the renamed Kingspan Stadium.
It's well over two years since Whiff Of Cordite gave Henderson the nickname of 'New Willie John McBride', but even they didn't foresee him becoming a statesmanlike figure off the pitch for the province so quickly.
Whereas many of his peers seem to second guess themselves before an answer, the 23-year-old happily offers an unapologetic truth. Like when he's asked about how inter-provincial games can help him rise from impact sub to Test starter.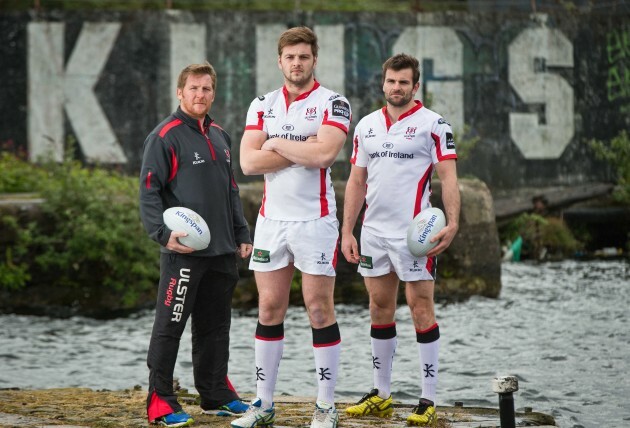 Morgan Treacy / INPHO Morgan Treacy / INPHO / INPHO
"It frustrates me having to say it," Henderson says with shake of the head, "it has become a bit of a cliché, but at the minute everything is geared towards my Ulster season. And not even the Ulster season, these next couple of games before the semi-final.
"[The focus is] just to get those two nailed off: do as best we can, get as many points as we can to try and ensure this home semi-final leading in to the home final."
Step one on what Ulster hope will be four wins to Pro12 success is Saturday's home clash with Munster. There Henderson will not only be lined up opposite the man keeping him out of Ireland's starting line-up, but also the second row he might replace as a long-term pack leader.
"He's a very smart player," he says of Peter O'Mahony.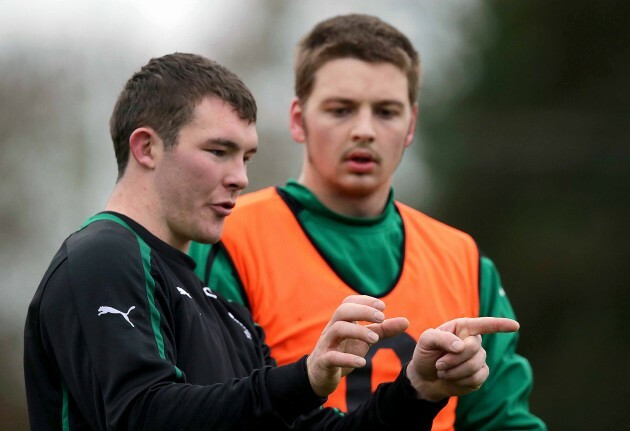 Morgan Treacy / INPHO O'Mahony discusses tactics with Henderson at a training session in 2012. Morgan Treacy / INPHO / INPHO
"He works so well with Paul O'Connell – those two bounce off each other extremely well in terms of the way they play, their work ethic and their detail level and the intensity they both play at.
"In saying that, that's who you want to be playing against: you want to be playing against the best players. You don't want to be playing against players week in week out who you know you're going to just top, or who you know won't provide you with as much of a challenge as Peter will or the Leinster back row — that's why the inter-pro series are such intense games because you are playing against the best players in the league.
"I'll definitely relish playing against Peter O'Mahony and look forward to the confrontation we'll have on the field."
Henderson adds the qualification 'if selected' to the above answer, but he will certainly be in Neil Doak's starting line-up when it is named today. Since his return from a hip injury in January Henderson has gone from strength to strength, channelling his raw power into demolishing opposition rucks and defences.
Exclusive Six
Nations Analysis
Get Murray Kinsella's exclusive analysis of Ireland's Six Nations campaign this spring
Become a Member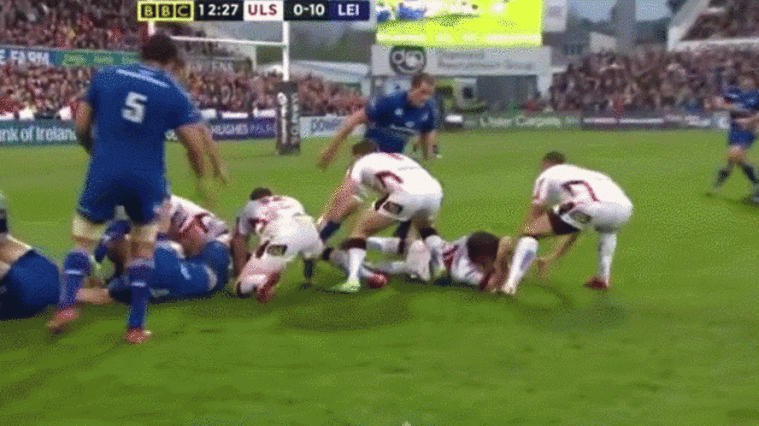 Most recently, he punished Leinster with a brilliant line that scythed through the defence to pull Ulster back into the game after trailing 10 – 0 at home. With Leinster proving to be a bête noir to the province at the business end of multiple seasons, Henderson isn't about to pretend he didn't feel a touch of satisfaction at seeing them fall out of contention for this year's Pro12 title.
"Loads, if I'm being honest. We know Leinster this last few years have done a job on Ulster.
"Slightly disappointed it wasn't in the semi-final, it would have been good to do that.
"It was brilliant beating Leinster. I think what showed throughout our team was character. Not to let them score towards the end of the game when they were pressuring our line so much and we stayed strong. It was defend defend, we did give away a yellow card, however we were able to keep our defence and not let them score which goes to show the character Ulster have in their team and the places we can go."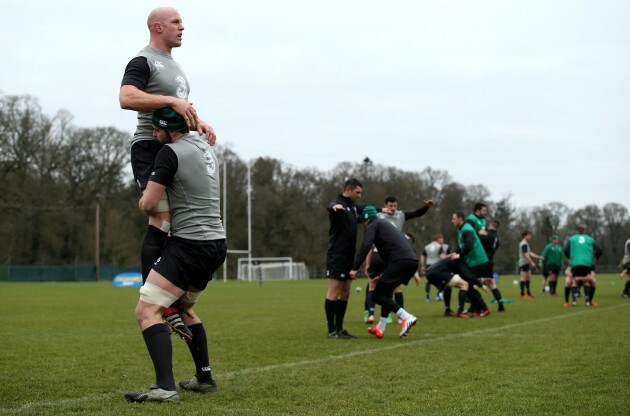 Dan Sheridan / INPHO Henderson paired off with O'Connell for this drill during this year's Six Nations. Dan Sheridan / INPHO / INPHO
The places Henderson has in mind involves them setting up camp in Kingspan Stadium for the coming month, so that the 'Fortress Ravenhill' feeling extends from Saturday through a semi-final and on to the final. They must travel to Glasgow on the final day of the season, however, so the Craigavon man knows that now is not the time to think about coasting home. Not for him, not for anyone in the squad.
"I wouldn't say it's a distraction," he says of the Grand Final date set for Belfast with or without the host province.
"I'd say maybe it's more a light at the end of the tunnel, so to speak. It's been a long, hard season and everybody knows there's been so many injuries, and so many tough times throughout the games…
"Fair play to the players who have played who mightn't get to play at this business end of the season, and put in the hard yards and winning the games at the start of the season and through the Six Nations which maybe they mightn't get as much credit for at the end of the season.
Presseye / Darren Kidd/INPHO Presseye / Darren Kidd/INPHO / Darren Kidd/INPHO
"It's definitely a squad effort – they train every day of the week but don't get to play at the weekend, and we wouldn't be able to defeat the teams like Leinster if it wasn't for them running the Leinster plays and stuff."
"But [I'm] definitely looking forward to the next few games. As I say I can't look too far forward but hopefully try and get this home semi, and then the home final would be absolutely fantastic.
"We know what the stadium can be like at full capacity and the atmosphere it can provide, and how much of a boost that gives Ulster. Obviously we have got quite a good record at home this year in the Pro12 anyway.
"There's no reason, if we get to the final, we can't beat anyone – whoever we come up against – but there's a lot to go; three weeks of games before then."