Luis Suarez's teeth
It's over a year now since the Barcelona striker sunk his teeth into an opponent. La Liga defenders will be starting to wonder which one of them could be his next meal.
BeanymanSports / YouTube
Diarmuid O'Sullivan's shoulders
Few things pleased Cork fans more than the sight of the former All-Star full-back breaking out of defence like a freight train and flattening an opposing forward or two along the way. Limerick's Jack Foley is probably still feeling the effects of their famous Páirc Uí Chaoimh collision, after which O'Sullivan pointed from all of 478 yards, legend has it on Leeside.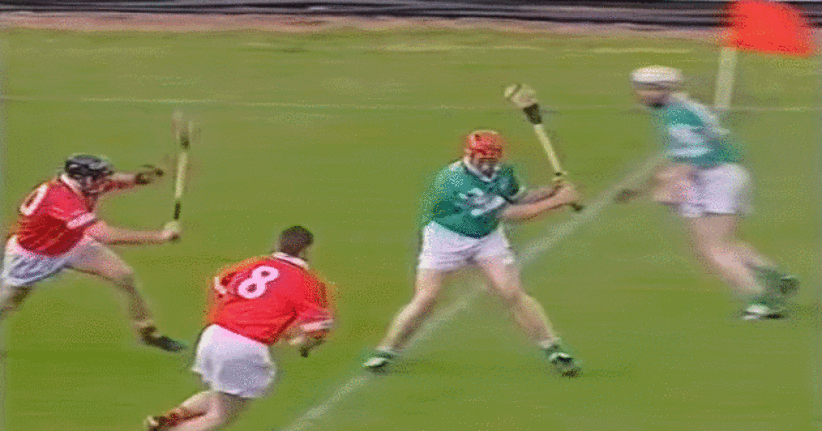 Paul O'Connell's 'f**ing manic aggression'
Whatever about the French, Paul O'Connell certainly put 'the fear of God' into us with this speech from before the first ever rugby match at Croke Park.
Mark Conroy / YouTube
JJ Watt's tackles
Turn down for Watt.
Kevin Winberry / YouTube
Ronda Rousey's armbars
The undefeated UFC women's bantamweight champion is the most dangerous lady on the planet and the armbar is her signature move, as evidenced by the fact that she's used it to secure nine of her 11 professional victories — including the most recent, which came against Cat Zingano after just 14 seconds.
Phil Bardsley's left hook
We've all been there. You're chilling out at home with your mate Phil Bardsley when you decide to do a bit of leisurely sparring. As usual, Bardsley has to take things too far. It's all fun and games until you get knocked out in your kitchen.
Tripz / YouTube
Butch Harmon staring down the camera
If you're a fan of Sky Sports' golf coverage, you'll be familiar with Butch's unique ability to strike fear into the hearts of children through a camera lens.
Davy Fitzgerald's half-time team talks
This speech from Davy at half-time during a UL game proves that the Clare boss gets a little fired up in the dressing room. Who'd have thought it?
Lowneyclown / YouTube
Bernard Hinault's attacks
During his career, the five-time Tour de France winner became renowned for his aggressive and unexpected attacks — even against La Vie Claire team-mate Greg LeMond, which readers of Richard Moore's brilliant book Slaying The Badger will know all about. One of the most colourful and abrasive characters in the history of any sport — not just cycling — Hinault was also as hard as a coffin nail. 'I've accidentally cycled over the edge of a cliff? Get me another bike, then!'
Roy Keane's beard
Keano was already terrifying enough during his playing career so opponents and team-mates alike will be glad that he waited until retirement to grow a beard as fearsome as this. Here, Roy is pictured furiously reflecting on a 90th-minute consolation goal United conceded in a 7-1 win over Ipswich Town back in 1996.
James Crombie / INPHO James Crombie / INPHO / INPHO
Brett Lee's fastballs
Here's former Aussie star Brett Lee bowling at around 150km per hour at Piers Morgan. You're welcome.
cricket.com.au / YouTube
Jonah Lomu's power and pace
Tackling the legendary All Blacks wing was almost impossible, but as the old saying goes: If at first you don't succeed, don't bother trying again for the sake of your own health and safety.
Manu SAMOA / YouTube
Conor McGregor's left hand
The UFC interim featherweight champion's left paw has become one of the most feared weapons in mixed martial arts. Just ask Ivan Buchinger or Chad Mendes. Or Dustin Poirier. Or Diego Brandao. Or Marcus Brimage. Or…
Nigel de Jong's studs
The ball was there… I think.
Greilinator / YouTube
Absolutely everything about Mike Tyson
"Most guys lost the fight before they even got hit."
We hear ya, Mikey boy.
urbanprotection / YouTube