BACK IN APRIL of 2014, Conor McGregor purchased a suit from EJ Menswear in Sligo town.
ej menswear / YouTube
One year on, and shop owner EJ's Conor McGregor fixation hasn't dwindled – now, he's channelling him in a bonkers ad for the store's half-price sale, which is going viral on Facebook.
It begins with a Sinead O'Connor tune (of course) before EJ breaks through the back wall wearing a man bun wig, fake beard and '1/2 price' chest tattoo…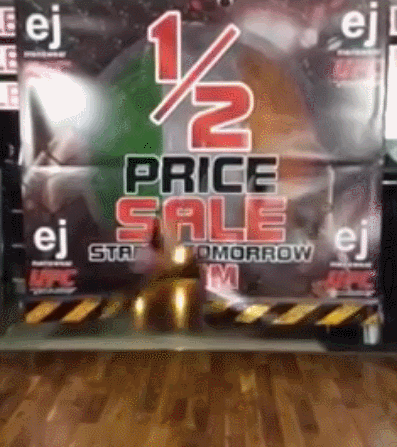 …He then proceeds to beat up a man in a black morph suit while reciting the names of popular clothing brands.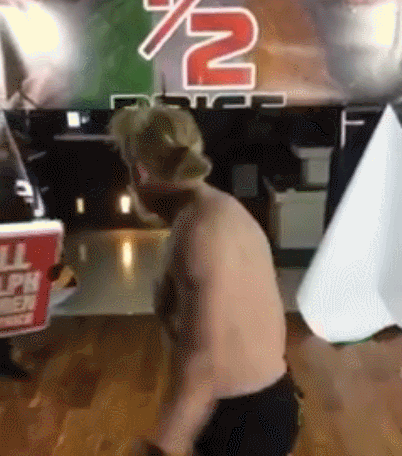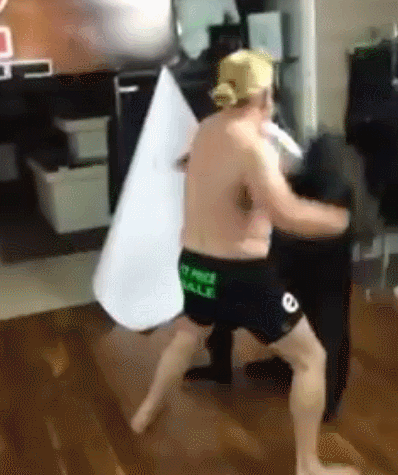 Levi, Gant, Farrah, Lyle & Scott – *kicks the sh**e out of cardboard sign* – EVERY SINGLE THING IN THIS STORE.
Then for good measure, he comes for the poor old camera man too:
Watch the full video here, and pray to god he doesn't turn onsomebody else.
ej menswear / YouTube
Written by Valerie Loftus for DailyEdge.ie