TONGA RECOVERED FROM their surprise defeat to Georgia by picking up a bonus point win against Namibia yesterday, and it seems that their win was fuelled by a Nando's-rich diet.
The Pacific Islanders had a 10 day break between their opener against Georgia in Gloucester and yesterday's win against Namibia in Exeter, and they used that time to tuck into a feast of chicken every day at a local Nando's restaurant, and it looks like it has done the trick.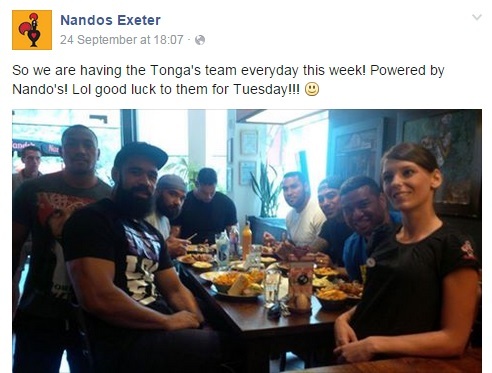 Facebook Facebook
Their regular trips to the restaurant chain led to them being told they were "part of the Nando's family". Ah, bless…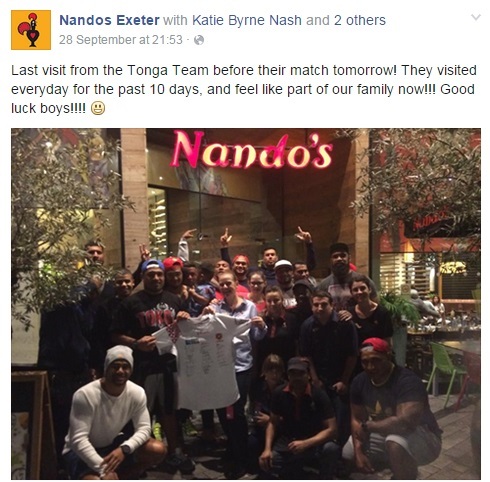 Facebook Facebook
And after a week of the staff in Exeter keeping them stuffed to the gills with chicken, they had the decency to leave them a pretty nice parting gift.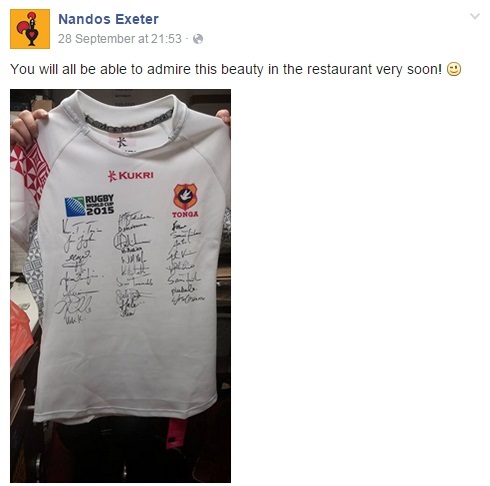 Facebook Facebook
Tonga are back on the pitch this weekend to face Argentina in Leicester.
The local Nando's chains better be prepared.