IN SPORT, THE word 'leader' can often be thrown around with godly sorts of connotations.
In rugby, a leader is a player who manages demanding situations well, provides direction in the face of challenge and exercises a high degree of control under pressure.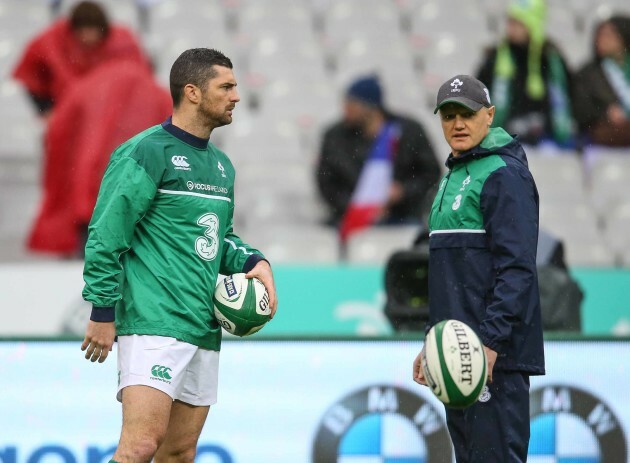 Billy Stickland / INPHO Schmidt will hope his players manage the game with more conviction in Twickenham. Billy Stickland / INPHO / INPHO
From that point of view, Ireland lacked players who managed the game against France last weekend. Joe Schmidt needs people to grow into those roles and manage games intelligently based on how the games unfold..
It was interesting to watch Paul O'Connell on the BBC during the game. Freshly retired from the game, he naturally commentated with a present player's mindset.
He highlighted a main tactic by France, which would exploit one of Ireland weaknesses coming into this Six Nations campaigns and also the French game. The French front row substitutes were tactically called upon to make maximum impact in the second half, against a fatiguing Irish pack.
Guy Novès introduced that front row with 35 minutes to go and it ended up being the deciding of the game. O'Connell felt that was coming.
Fiona Coghlan, the ex-Ireland captain, will roll her eyes at me offering my scrum observations, but from a game management point of view it was clear that France had a stronger scrum.
In that instance, it's important that the pack leader or front row to be able to tactically manipulate the situation to get Ireland out of that position underneath their posts when they were still leading.
Whether it is collapsing scrums or countering the angles the French are bringing, Ireland needed out of that position. France showed greater nous to score the try than Ireland did in defending it.
Tommy O'Donnell was head down, scrummaging hard to offer bulk, compensating for a struggling scrum when France scored. Ian Madigan, fresh on the pitch, stood nervously wide defending his try line. An out-half's defensive position was exploited by Wales similarly the week before.
Players must know their own individual role, but recognise threats as a collective. 'Leaders' need to come together on the pitch and say, 'What's happening here? What are we going to do to counter this and get us out of this position?' I think that was lacking.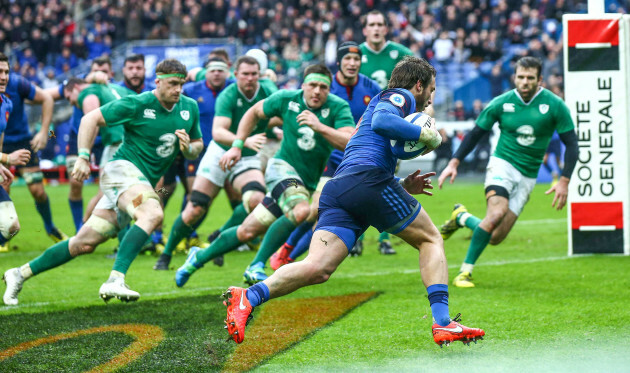 James Crombie / INPHO James Crombie / INPHO / INPHO
A prime example from last weekend's game is that try, but the lack of responsible and game-savvy management was evident in the fact that Ireland were even in that position.
Fundamentally, France were far more aggressive than in recent years and showed signs of the France of old, but Ireland just didn't perform. They should never have been in a situation where the scrum decided the game or was the turning point.
In the last two weeks, I've written about Ireland promoting an appetite for engineering chances and being more inventive in attack, pushing outside the players' comfort zones. I totally support that and believe that it remains absolutely vital moving forward, but I felt that last weekend was not really a platform to do it.
If I think back to what I had learned by the end of my career, there are definitely themes from each season.
If you want to change something in how you want to play, your training is focused more heavily on this. For Ireland, this season, that might have been to encourage more invention in their attack. The whole idea is that it's just one theme in the toolbox.
You have to have the ability to draw on your other established tools also. You may have been practicing one way, but if you arrive in a situation where that strategy or tactic is not right, then you have to change to match the demand.
In Paris, it was raining heavily and the conditions are poor. Play your kicking game to make positional gains, concentrate on maintaining possession through simple means and ensure you convert these to points in the scoring zone.
I think it's often human nature to obediently follow good leaders. Ireland has been blessed with O'Connell and O' Driscoll's exceptional direction for the past decade. Has that stagnated other player's development of such game management skills?
Are they poorer at taking responsibility, tactically for what Ireland need to do to progress up the pitch? Do we have under-developed rugby decision-makers?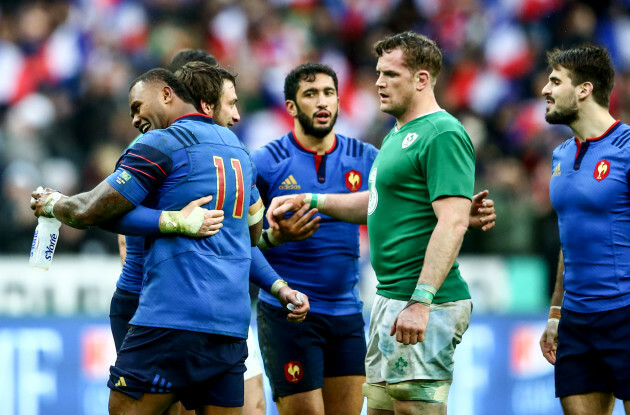 James Crombie / INPHO James Crombie / INPHO / INPHO
It's like having an older brother around the house and he's making all the decisions. Then he goes to Australia and you realise you're the one who needs to organise presents for your parents' anniversary and all those things. You've got to step into those shoes.
I don't mean to be overtly negative here. This defeat in Paris brings Ireland into a really valuable learning process. Before the Six Nations, I wrote about the championship being viewed as a vehicle for genuine growth and development, and the game management maturity most certainly applies in that sense.
The players can learn so much from this poor performance and, with the right feedback, learn to make more effective decisions based on what's happening in the game.
Exclusive Six
Nations Analysis
Get Murray Kinsella's exclusive analysis of Ireland's Six Nations campaign this spring
Become a Member
The learning potential here is huge and the learning process can be quite quick when they have a chance to put it into action so soon.
You hear that Schmidt is very controlling and players have often mentioned the stress of Ireland's video analysis sessions. The perception may be that Schmidt's style of coaching and his demands are actually removing players' ability to make decisions for themselves.
But I don't believe that Schmidt is trying to have complete, 100% control of everything because he doesn't believe the players can do it themselves. Joe is a former teacher and I believe he's trying to actively teach the players how to manage the game better and make decisions for themselves.
The players need to meet him halfway. I think what he's hoping for is a combination of providing template plays to work from but encouraging players to react to what the defence and attack are doing to find the space.
It's up to you as a player to read how the play unfolds and to use your own game reasoning as to which option to take. Sometimes that will be to pass the ball to width, but other times the conditions and circumstances will mean that's not a good idea.
The trip to Twickenham has become all the more fascinating. I know historically that our big performances against England are emotionally fuelled, but I'm not a big fan of emotionally-fuelled games.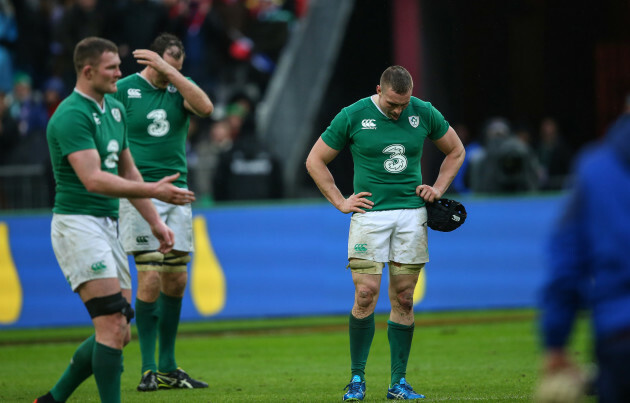 Billy Stickland / INPHO Billy Stickland / INPHO / INPHO
They can be truly special and we're the best at them, but I think it's been shown that it's not sustainable. Italian rugby has demonstrated that. I will be more interested in what Ireland have learned from the last two games.
I hope Schmidt will not make big personnel changes beyond those enforced by injury. Last week's painful defeat is worthless if we don't apply what we've learned to the next challenge.
Whether that means Ireland will beat England is a different thing. The alternative is to change the team and heed the calls to bring in the young guns, but then you're just left with a team completely made up of inexperienced decision-makers.
The42 Six Nations Show / SoundCloud