WHEN PLAYERS OF the stature of Robinho, Carlos Tevez and Vincent Kompany began to arrive, Karl Moore quickly realised that making the breakthrough with Manchester City was going to be much more difficult than he expected when he first joined the club as a 16-year-old from St Kevin's Boys.
Moore witnessed plenty of changes during his time in the blue half of Manchester, as an injection of cash from wealthy new owners transformed City from relegation candidates into Premier League champions.
Having returned home to play in the League of Ireland in 2010, the former Irish U21 international is now leading a double life as a full-time accountant and a key member of a Bray Wanderers side who have high hopes for the 2017 season.
Moore doesn't waste his time wondering what might have been when he reflects on his time at Eastlands. If the club hadn't undergone such dramatic changes, perhaps things would have turned out differently. However, that was outside of his control and there are no regrets over how it all played out.
"To be offered an opportunity to go over to a Premier League club's academy and get paid to play football in a full-time set-up, you're going to take it. I felt like I learned a lot. I can't honestly say I have any regrets about it," Moore explains.
"I felt like I proved myself as a player. It was unfortunate that it wasn't to be but I'm still in a privileged position here at home by being paid to play football. I didn't make it big over in the UK, but that happens. I have no regrets."
During Moore's six years with the club, Manchester City were under the control of five different first-team managers. Sven Goran Eriksson gave him a contract extension and he featured on the bench for a Carling (EFL) Cup game. The Dublin-born winger trained regularly with the first team but was ultimately unable to force his way into contention.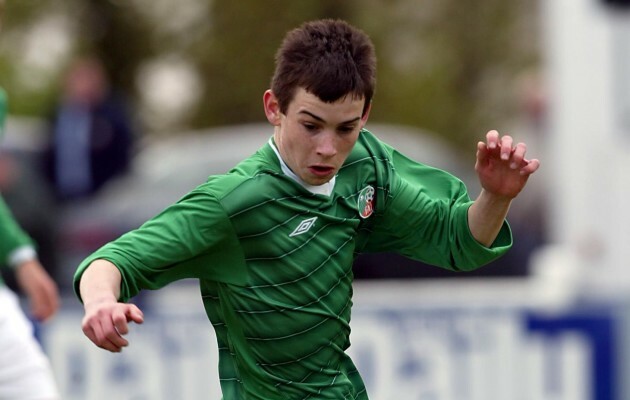 INPHO Moore was an Irish underage international up as far as U21 level. INPHO
"When I first went over, Kevin Keegan was in charge and they weren't quite the powerhouse they are today," Moore says. "I was there for six seasons so I saw quite a transition. When I first arrived they were scraping around relegation, and by the time I left Roberto Mancini was the manager and he was splashing the cash.
"Even in terms of facilities, the club went from being fairly average to world class. When Mark Hughes took over he gave the training ground a complete revamp. The bar had been raised and the calibre of player started to match those standards as well.
"You go from playing with guys looking for a pay cheque at the end of their careers to players like Robinho, Carlos Tevez and Vincent Kompany. It was chalk and cheese from when I arrived compared to when I left. But it was a great experience, seeing so many world class players at work each day."
Things had begun to change at Manchester City in 2007 when the club was bought by Thaksin Shinawatra, the former prime minister of Thailand, who made substantial sums of money available for new players to be brought in. City's spending power only increased a year later when members of the royal family of Abu Dhabi assumed control.
For Moore — who played alongside the likes of Daniel Sturridge and Micah Richards on a City side that lost to Liverpool in the 2006 FA Youth Cup final — it was an exciting time to be involved, but he was also aware that as better players were being brought in from elsewhere, his chances of succeeding at the club decreased.
"Things had been going quite well for me and I probably would have had a greater chance of making the breakthrough if it weren't for the two takeovers," he admits. "It was probably the right club at the wrong time. If it had been a couple of years earlier, things could have been a bit different, but that's just how these things go.
Donall Farmer / INPHO Moore spent four years with Bohemians before moving to Bray. Donall Farmer / INPHO / INPHO
"Certainly when Keegan and [Stuart] Pearce were in charge we had quite a strong youth team. We got to the final of the FA Youth Cup and the club didn't really have any other option but to use the youth players.
"I was training with the first team every day but then I had an injury which set me back a couple of months. I was still there or thereabouts but when the second takeover happened, the writing was on the wall for me. They were signing players for 20, 30 million quid and they're still doing that now."
Moore's only opportunity to play senior football in England came during the 2008/09 season when he made six League One appearances during a loan spell at Millwall.
"I was used mostly off the bench so I probably didn't start as many games as I would have liked, but I really enjoyed it there. It was my first taste of men's football," Moore says.
"Millwall is a great club. The fans are crazy, big crowds and the lads in the dressing room were great. It was a different kind of atmosphere to a Premier League dressing room where everybody's arriving in their Lamborghinis or whatever. It was more down to earth at Millwall, it was more about winning and team bonding. It was great to see the other side of it. I learned a lot there."
A back injury kept Moore sidelined for the second half of his final season at City. In the summer of 2010, he was one of five players — along with Benjani Mwaruwari, Sylvinho, Martin Petrov and Jack Redshaw — to be released by the club.
With some first-hand experience of a reliance on the transfer market rendering youth teams almost redundant, Moore wonders what the future holds for the academies at England's biggest clubs.
PA Archive / PA Images Moore playing for Millwall in October 2008. PA Archive / PA Images / PA Images
"It's great for the clubs in those scenarios when they get a local lad who comes through — like Marcus Rashford at Manchester United — but now they're just buying players from academies all over the world, like Barcelona's. They're picking the best young players in the world to come over," he explains.
"With how small the percentage is of players who go on and play in the first team in the Premier League, it must be pretty disheartening for the people involved. You'd have to question why they have such a big investment in their own youth players when they end up just plucking them from all over the world. It's a little bit crazy the way things are going. The academies over there have become a bit of a joke."
That's none of Karl Moore's concern now, however. With just over a week to go until he plays in his eighth season in the SSE Airtricity League of Ireland, he's focused on helping Bray Wanderers to pick up where they left off at the end of last season.
Moore had a short spell with UCD when he first returned home from Manchester, before moving on to Galway United, Shamrock Rovers and Bohemians, with whom he spent four years. Last season was his first with Bray, but it got off to an inauspicious start.
The Seagulls took just eight points from their 14 games prior to the mid-season break. However, after Harry Kenny was appointed as the permanent successor to Mick Cooke as Bray boss during the June interval, the Carlisle Grounds outfit experienced a dramatic improvement in their fortunes.
Losing just twice in their remaining 19 games, Bray accumulated 38 more points and finished the season in sixth place. Only Dundalk, who went just two points better, could boast a better run of form for the same period. The highlight of that run was a 2-1 win over the aforementioned champions, with Moore scoring the winner from a free-kick.
"We were a little bit fitter in the second half of the season," Moore says. "I don't think we were up to scratch starting the season off. We were in games but we were dying off. The mid-season break really galvanised us. It gave us a chance to put some good work in on the training pitch.
"With the way Harry did it, we kind of built from the back and just made sure we weren't shipping silly goals and staying in games. It slowly built, we got a couple of draws and then the draws turned into wins. By the end of the season we found that a lot of teams had respect for us. They were sitting off us, which was a big contrast from when we started off the season. We just grow in confidence and Harry took it step by step."
After adding the likes of Anto Flood, Derek Foran, Gary McCabe, Aaron Greene and Keith Buckley to their squad, as well as retaining key players like Moore and Dylan Connolly, Bray appear to be nicely set up for the 2017 season. They're subsequently keen to build on last season's progress by challenging for honours and European football.
Moore: "We've got great belief going into the season. We've seen what we can do with the squad we had last year, and we've strengthened this year. We just have to make sure that we don't get off to such a bad start. If we can take the tail-end of last year's form into this year and get some points on the board early, that could take us on to good things.
"It would be a big ask to maintain that over the course of the season, but after going on that run, we certainly have the belief that we can push for Europe and maybe beyond if we can hit the ground running. It's a long season but we have the belief."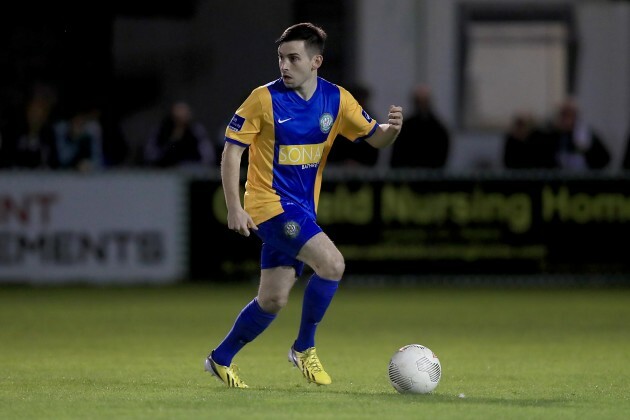 Donall Farmer / INPHO Moore in possession for Bray against Bohemians last season. Donall Farmer / INPHO / INPHO
Now 28 and working in the finance department of Aramark in Dublin city centre, a second bite at the cherry in England isn't on Moore's agenda. But a call from Manchester City isn't beyond the realms of possibility. If his former club continue to squander money, they might need a man who knows how to balance the books.
"I have a full-time job now and I'm studying accountancy as well, so doing a few more exams and getting myself chartered is my aim at the moment. I play football for enjoyment but I certainly would still like to achieve things," Moore says.
"Winning something and getting into Europe with Bray is the objective. I'm not content just to go through the motions. I was chatting to a few other lads about it during the off-season and you kind of get sick of finishing fifth or sixth. I've been involved for a good few years at this stage. I want a bit of silverware to show for it now.