WE MORE OFTEN than not hear stories of Irish people playing gaelic games abroad.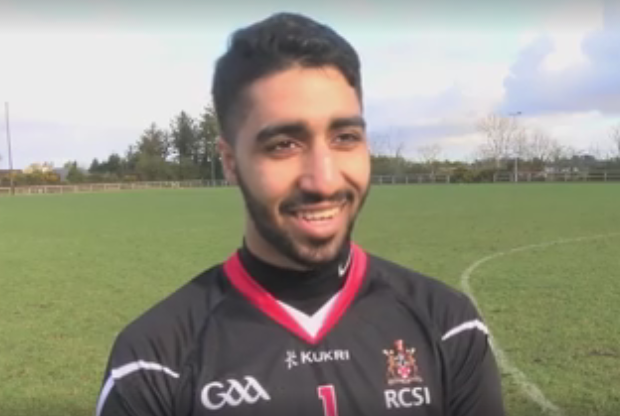 Jerome Quinn Media for HE GAA video. 'I love the game.' Jerome Quinn Media for HE GAA video.
Over the past few years, the Middle East has become a popular new home for Irish emigrants, particular young people going teaching. United Arab Emirites and Quatar are just two of the destinations many travel to, and link in with GAA clubs while out there.
However, it's not too often you hear of Middle Easterns playing gaelic football or hurling in Ireland.
But then there's Saudi Arabian Ahmed Alsarrif.
Alsarrif lined out in goals with RCSI in the Independent.ie Corn na MacLeinn final last week. Unfortunately, his side lost by three points on the day but the Medicine student is falling more and more in love with the game by the day.
He's been in Ireland four years and when he first started college, he got involved with the soccer team.
From there, stemmed an unlikely venture to gaelic football.
"I was the soccer goalie for RCSI and I think the goalie here in the GAA team got injured," he told Jerome Quinn after the match. "They called me in for one of the league matches and I did really well. That was two years ago and I'm still here."
I love the game, it's a tough game. It's fair play, there's no diving here like soccer. It's a tough game, everyone puts their most into the game. I really love it."
The lack of diving, as he says, is not the only notable difference to soccer.
"It's kind of weird when I get the ball, a lot of pressure comes on me. It's different in soccer — you just get the ball and it's in safe hands. Football here, it's different when you get the ball."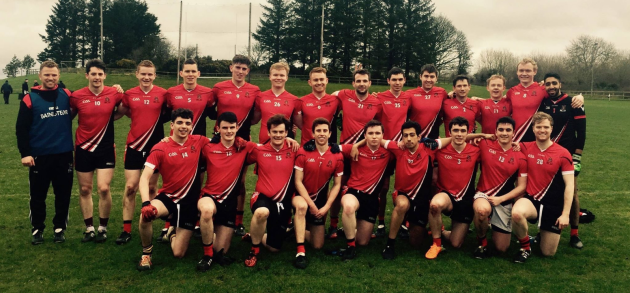 RCSI GAA Twitter RCSI GAA Twitter
His passion for the game clearly evident, Alsarrif was dejected after his side's loss to Ulster outfit Magee: "I'm really disappointed to lose."
I'd like to thank the team for giving me this opportunity, it's a lovely game."
Understandably, it must be quite difficult for the Saudi Arabian to explain his new favourite sport to his friends and family back home.
"I tried to explain," he laughs. "I showed them some videos. Everyone says it's a hectic game, it's a mix of soccer and handball. I tried to explain and show them some videos, they're trying to get it."
The42 is on Instagram! Tap the button below on your phone to follow us!