Updated at 13.20
FOR A LONG time, the north-west of England was seen as a footballing hotbed — the most passionate and successful region in the country when it came to the sport.
In more recent years, however, a number of clubs in the region have struggled to prosper in the way they once did.
The exorbitant wealth of the Premier League, the globalisation of the game and the shifting of power towards London clubs are among the issues that have contributed to several famous teams in the north-west being increasingly marginalised, to the point where mere survival is a considerable challenge.
A new book by the author and journalist, Simon Hughes, 'On The Brink: A Journey Through English Football's North West,' explores how the region has coped with the seismic changes that the sport has experienced in recent years, threatening the existence of some sides while irrevocably altering the entire landscape of the beautiful game in many ways.
The42 recently caught up with Hughes to chat in greater detail about the topics explored in his latest book…
How did 'On the Brink' compare to the other books you've written?
I've written a couple of Liverpool books and a Liverpool-related autobiography. I'd run out of decades to write about Liverpool (Hughes has done three separate books with Liverpool players of the '80s, '90s and '00s). I could have gone back to the '70s, but I just felt it was time to try something a bit different.
My journalistic career began writing about non-league football. The way the media presents football, you've got Premier League, the Football League and non-league. They all seem to be discussed separately. I've read a lot of football books and nothing has ever really been written about all levels in one place.
It doesn't help that everything gets consumed separately when the reality is what happens at the top has an impact at the bottom. To reflect those differences, you've got to write about both in the same book.
So I wanted to get a real feel for what is happening now in football. The other books I've done have been quite historical, people's reflections on a period, whereas I wanted this book to be about the here and now, and almost a warning about the way things are.
You've now got broadcast media, online media, written media — football is written and talked about so much that the important issues sometimes get a little bit lost in all of that.
I wanted this book to be a place which covers all the big issues and sums up what football is like in 2017 in this part of the country (the north-west), which traditionally has been the most successful part of the country. But it's quite clear that the threat is coming, particularly from London now, when you think about the clubs and the wealth that is there.
I also thought a lot about where football sits in the framework of society at the moment. We tend, as a group, to think about football influencing society. I wondered how society influences football as well. I wanted to get that into the book – geography, industry and politics, how all that impacts on football and how people feel about it.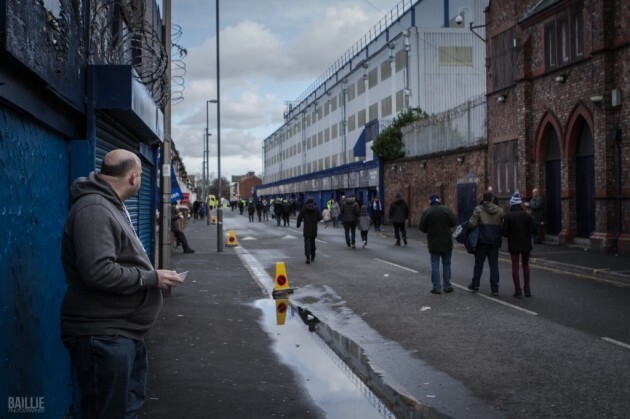 Image credit: Alex Baillie
When visiting places like Carlisle, did you get a sense of the level of disenfranchisement that partially led to the shock realisation of Brexit?
Football's at that point where it feels like something dramatic is going to happen. That's why I call the book 'On the Brink'. It feels like that everywhere at the moment — it's either the best or worst of times. There are definite parallels to be made (with Brexit).
The major areas where football is flourishing to an extent, a lot of those places voted remain. And where football isn't quite as healthy and the clubs struggle, a lot of those places voted leave.
Whether people recognise it or not, I think it taps into their consciousness – how they feel about football. Football means a lot to a lot of people. When we see this global game, which it is now, it frustrates a lot of people. There's a lot of resentment towards the Premier League, the way that competition and organisation is run.
You only need to look at somewhere like Fylde, it's very reflective of society now. You've got a guy (the club's chairman David Haythornthwaite) whose on a side of politics that I certainly wouldn't agree with necessarily, but he feels like he's challenging the establishment, Blackpool and the Oyston family (who own the club).
A lot of people seem to think that society is a reflection of football now because it gets so much coverage, but society should look at itself sometimes and the way it has an impact on football.
Speaking to Danny Grainger, Carlisle's captain — the way Twitter has affected the footballers now, it's unhealthy. The level of scrutiny and the criticism they get because of the amount of money they supposedly earn.
Particularly someone like the captain of Carlisle – he doesn't earn a huge amount of money, he earns roughly the same amount as the next working man. And yet, he has to put up with a lot of public criticism, not just on the terraces, but when he goes home and walks down the street, because of this perception of the money that is washing around football.
The reality, particularly at (Carlisle's) level, is that it's not in a healthy state. Throughout the book, those themes are never far away. There have been other books about how finance has grown in football and I didn't want this book to be like that. I wanted it to be about the impact of finance and people's unhealthy relationship with it.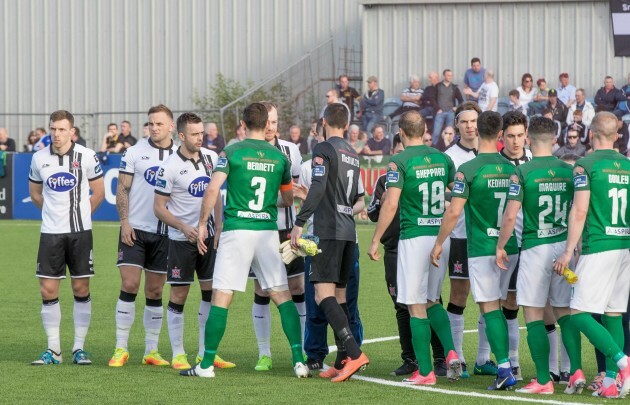 Morgan Treacy / INPHO The Premier League's success is often cited as a cause for the League of Ireland's problems. Morgan Treacy / INPHO / INPHO
There's a lot of antipathy over here from people who follow the League of Ireland, on account of a sense of frustration, stemming from the fact that so many Irish fans are watching the Premier League at home rather than going out and supporting their local club. As a result of this situation, there is also a growing concern that Irish clubs are increasingly getting left behind as the popularity and wealth of the Premier League continues to expand. Is there a similar sense of frustration with the lower-tier clubs in England? And on a similar note, is there a greater affinity between fans and players at lower league teams, largely because they can relate to these footballers and they are not seen as pampered millionaires?
I'd agree with that. The book explores how geography influences the way things are. I suppose the best link to Ireland is Barrow — it's close enough to everywhere but far away from anywhere to have its own identity.
Every single Saturday, a bit like with Ireland, people will get on the bus and drive to Manchester, Liverpool, Newcastle or wherever it may be and watch any of the big Premier League clubs.
To some extent, I can understand the links with Ireland to Manchester and Liverpool. Those links were there before football even existed. Irish people had gone to Manchester, Liverpool and London, and settled there. There is a natural link between those places.
But speaking to Paul Casson (the owner of Barrow), in the past, you'd have people in Barrow going to Manchester, Liverpool and even further away to whichever team happens to be the most successful at a particular time — that's where it becomes an unhealthy balance really.
And I think Ireland's geographical location, close to all the best clubs and cities, means that all the best players inevitably are going to be taken away from where they live. The way the Premier League is, there's going to be a drain of talent.
I know players that have come through from Ireland to Liverpool with plenty of ability, but there's so much competition there that it becomes more and more difficult for these players to progress. And that ultimately effects the health of Irish football and the Irish national team as well. There was a lad at Liverpool, Alex O'Hanlon (who has since moved to St Patrick's Athletic), he was really rated highly a few years ago. But I'm not convinced football is the exact science that people make it out to be.
Players are at the whim of major changes, which happen with increasing regularity now at football clubs. One minute, they're popular with a youth coach, that coach leaves and they have to prove themselves all over again under a new coach.
That level of consistency does not exist in football at the highest level, which means that it impacts on the lower levels as well.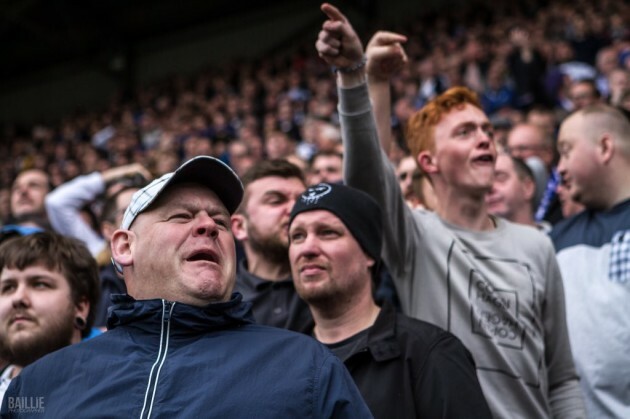 Image credit: Alex Baillie.
A recurring theme in the book is that of the ambitious owner who seeks to ultimately take a small, relatively obscure team, such as the City of Liverpool FC, to the grand heights of the Premier League. Just how hard is that to achieve? 
The City of Liverpool FC is reflective of the general mood at the moment — this disenfranchisement with the way football is going.
I spoke to Paul Manning, who set the club up with Peter Furmedge. You realise just by listening to him the amount of stress it leads to — it's not an easy thing. And anyone who sets up a club and makes it successful deserves a big pat on the back.
The beauty of City of Liverpool at the moment is, when it started, it was just an idea, and it mushroomed into an actual progressive movement. It's quite different to other clubs like AFC Liverpool and FC United, who basically are self-styled rebel clubs.
Obviously, AFC Liverpool hasn't really worked the way they planned it and FC United have hit a few problems in recent years through economic realities. But that said, they've been going a long time, and it's been progression for most of that time.
Like with any football club, at some point, you're going to hit a bit of a ceiling and it's about finding a way of getting above that ceiling.
In the book, I've written about how even in non-league, finance dictates a lot about how things are. People say now that non-league football is the alternative to the Premier League. The reality is, it isn't. It's just as reliant on financial investment as the Premier League, only that financial investment isn't as much.
If you look at the league FC United of Manchester are in, they're in the relegation zone in the National League North — I know it's only the start of the season. They've built up a new ground, pretty much self-funded, which is an amazing achievement. But, they're now in a league which has four or five other full-time teams, so that's not really non-league football, as it was 15 or 20 years ago.
FC United are still a part-time team playing in front of big gates. The financial situation is good, but to go full-time, it costs a huge amount of money.
So they're now at the situation where you've got fans, who have probably followed them from the beginning, who want an increasing say on the way things are done there.
And you've got to expect, particularly with the economic realities of football, there will be times where it won't be so good. So this is what City of Liverpool will face eventually. They've had a really great start. They started from a relatively low base of supporters – about 300, but the gates are actually increasing, whereas FC United, they're getting 5,000 — that's actually dropped.
City of Liverpool are building from the bottom up, which in the long-term is probably a healthier base to start from. But as with any football club, you're going to have to accept that at some point, things aren't going to be great.
This idea of something fresh and new starting won't be there and they'll perhaps be struggling. They won't always be successful, so how they react to those situations will be what defines them. There's always that economic reality — as they go further up, they're going to find that they'll require a greater amount of finance to continue the progression.
There might be a few seasons where these clubs finish mid-table, or face relegation. That's a different type of test they will face and unfortunately, it goes back to the point that every club, no matter what league you are in, there are always financial issues that you will have to deal with.
EMPICS Sport Peter Ridsdale. EMPICS Sport
What was (former Leeds chairman and current advisor to the owner at Preston) Peter Ridsdale like to talk to? He seems to think he was unfairly made a scapegoat for all the problems that led to Leeds' descent from the Premier League to the relative obscurity of the lower tier. Is this a fair assessment?
I went to Preston with the idea of speaking mainly about Preston, because what's happened there is quite interesting. You've got Trevor Hemmings, who is the richest north-west-raised owner. He's a billionaire now. And he's built that club up based on the business principles he's had before. He hasn't spent a huge amount of money, but has invested wisely over a number of years.
He's appointed Peter Ridsdale as his chief advisor. And the reality with Peter Ridsdale is he's not allowed to sit on the board (at Preston) because of some of the problems he's faced at other clubs. But Trevor Hemmings obviously sees some of the qualities that he has and he's getting some good advice, because it's working with Preston. Last season, they finished mid-table in the Championship, which is a hugely competitive league now — you need an unbelievable amount of finance. Preston have had growth year upon year since Ridsdale has been there.
It's discussed elsewhere in the book about how football is a big PR war. Club owners don't want to touch people with dubious reputations now. Peter Ridsdale is not trying to say that he's blameless for what happened at Leeds, but he is trying to give a bit of context. It's quite clear that he does have some footballing acumen. And a lot of people who have been in football a long time perhaps have latterly had bad PR around them and been lost to the game.
This might be a position that suits Peter Ridsdale. He's not in the limelight all the time. He doesn't have that pressure of making big decisions and being a public figure. I think there is room for people like that, who have had difficult spells in football and had things written about them that aren't necessarily flattering. You tend to find that the rich owners don't want to touch those types of people, but that doesn't mean they don't have anything to offer at all.
It seems that Preston are a really well-run club and things are going in the right direction there. But if you go and speak to him about Preston, you can't ignore what happened at Leeds, so we ended up speaking most of the time about the Leeds situation, which was important to document.
It shows exactly what can go wrong, whether it was Ridsdale's fault, or partly his fault or somebody else's fault — that whole history of Leeds in the last 15 years is an example of how drastic or low things can get when bad decisions are made. I thought it was important to illustrate that within the framework of the book, because a lot of other people feel that could be them, especially as you go through the book.
So even though Leeds is not part of the north-west, their story was important to have in there.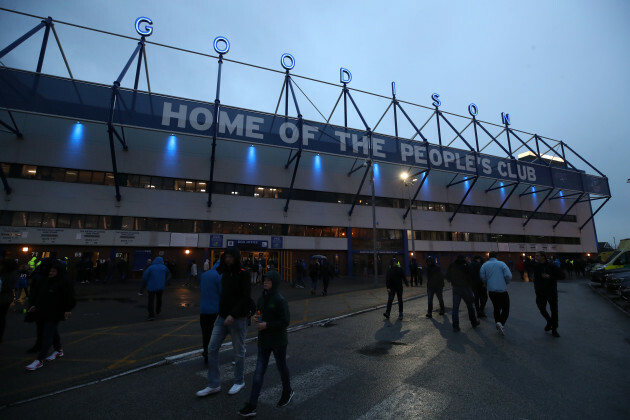 Nick Potts A general view outside Goodison Park. Nick Potts
You explore the recent changes at Everton and the talk of them leaving Goodison Park. What do you think is going to happen there? Is the club in good hands?
In football, it tends to be either 'they're in the best hands' or 'they're in the worst hands'. There's no in between. It was important that the club had investment — they needed investment one way or another, because even with the newfound riches of the Premier League TV deal, everyone's getting that, so you need to find some kind of competitive edge.
Everton, for a long time, although they had really great guidance from Bill Kenwright, it did need fresh ideas, fresh guidance, fresh financial impetus.
They've come a long way in a very short period of time with the stadium move. I love Goodison Park, it's a great football stadium. But the reality is, it's not really fit for purpose in the modern age. The key for Everton is making sure they build a ground which encapsulates what Everton football club is.
Exclusive Six
Nations Analysis
Get Murray Kinsella's exclusive analysis of Ireland's Six Nations campaign this spring
Become a Member
(Bramley Moore Dock) is a challenging location (for the new stadium), which is going to make all kinds of issues for transport and everything else, but if you can get that right, I think it will secure Everton's long-term future.
Everton have had a period where they haven't won anything, but they've been challenging the edge of success. Without having extra finance, they could have found themselves going down a league rather than going up, which is what the demand is.
I don't know (Everton owner) Farhad Moshiri, I've never met him. I can only go off what people say about him. I think he will increasingly become a public figure, but it's important that (the previous owner) Bill Kenwright is still there and having a say on the decisions that need to be made.
They've made a huge investment over the summer with the players they've signed, which is unparalleled, even with Romelu Lukaku going.
The way Everton spend money is going to be a bit of a learning process — they will get things wrong.
It doesn't necessarily mean that because they've spent money, success will follow. It means they won't be missing out on players like they have done in the past.
They need to be careful about how they manage the fans' expectations as well. But things are going in the right direction.
They missed out on what could have been great opportunities. But with Everton, identity is so important. So long as they don't compromise on that identity while trying to move forward, I think that will be good for the club.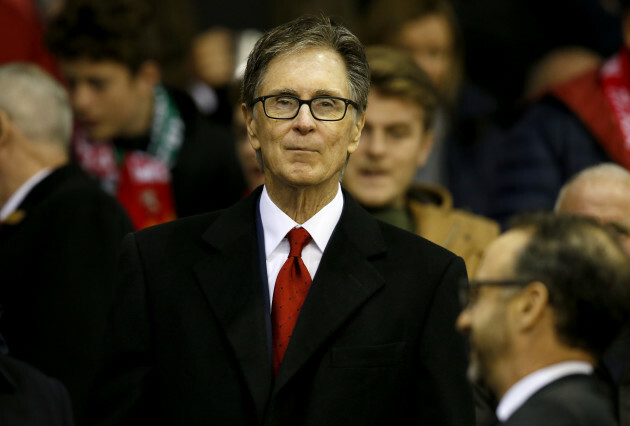 PA Archive / PA Images Liverpool owner John W Henry. PA Archive / PA Images / PA Images
There's been a lot of change at Liverpool in recent times as well, and the Chinese investors' links to the club are explored in the book. Tell us about that situation.
Since 2007, when they were first bought out by George Gillett and Tom Hicks and even before that, there are always interested people who will fancy buying Liverpool.
Prior to 2007, you had lots of people saying they wanted to buy Liverpool, but you'd ask: 'Are they actually going to do it?'
People tend to look at outcomes as definitive explanations for the way things are and clearly those moves towards negotiations with Liverpool have (often) not really happened. But it needs to be reflected that there is interest there.
Liverpool is still a massive football club. It's one of the world football clubs and Fenway Sports Group (FSG) won't be in charge forever, but it's about how far people will go at the present time to get that over the line now.
There's been a pattern there of different corporations making tentative approaches. Whether or not it happens doesn't necessarily mean that there wasn't any interest. It is nevertheless a story that has to be reflected.
There are a lot of processes that go into an approach, which can also lead to plausible deniability, which is a challenge for any journalist to sift through.
That Liverpool passage (in the book) reflects the theme of globalisation as well. Liverpool don't just interest people on Merseyside anymore — they interest people from all over the world. That's what a lot of this book gets at. It's about north-west football, but in many ways, it's not just about north-west football, it's about the interest from elsewhere across the world, which impacts on the way people in the north-west feel about it.
Image credit: Alex Baillie
Finally, football is more popular than ever in terms of the amount of people watching it all over the world on TV etc. But one of the topics in the book that comes up is Sunday league football and its diminishing popularity, as evidenced by the decreasing number of people participating in it. Would it be an exaggeration to say that organised football is currently dying out at an amateur level, given how dramatically the numbers have fallen? What do you make of the current situation?
The dynamics of it are changing. It stems from academy football and the way academies are impacting on junior football. Any player with any amount of talent now gets swallowed up by an academy.
When I was younger, there were plenty of lads who were talented footballers that hadn't played academy football, because academies didn't exist.
Whereas now, in some cases in the north-west, the clubs have two or three different teams for each level — U13s, U12s or whatever. That's kind of clouding ability levels and opportunities, because now, you've got a lot of kids who play football that don't enjoy it. It becomes a profession very quickly. It becomes very serious very quickly. And that ultimately has a secondary impact on adult football. It can't be ignored how adult amateur football is withering on the vine.
People who traditionally may have played football as kids would carry on as adults, whereas now, because they played in academies, they lose the love for the game, because they've been released (by their clubs). Or, they almost think amateur football as an adult is below them.  They think: 'Why should I play in that?' And there are fewer and fewer players playing in it, so there is concern there.
When I think of the long-term impact of this, a lot of kids will have seen their dads playing amateur football as adults, being inspired to play it themselves and learning valuable lessons from watching their parents play.
Now, there are fewer adults playing amateur football, and that's reflected by the number of leagues that have closed down.  So it does concern me about the base that football is working from — it's shrinking and going in a very more serious direction. It concerns me in 10-15 years' time, what state amateur and grassroots football will be in.
It's becoming more expensive to play amateur and junior football, and it's taking up more of people's time as well. So there are big concerns and they need to be addressed — somebody's got to take responsibility for it, because I don't think the Football Association do enough.
On The Brink: A Journey Through English Football's North West by Simon Hughes is published by deCoubertin Books. More info here.
Subscribe to The42 podcasts here: