LEIGHTON GLYNN IS describing the hellish training sessions the Wicklow footballers endured under Mick O'Dwyer.
"It was a mental battle with yourself," he tells The42.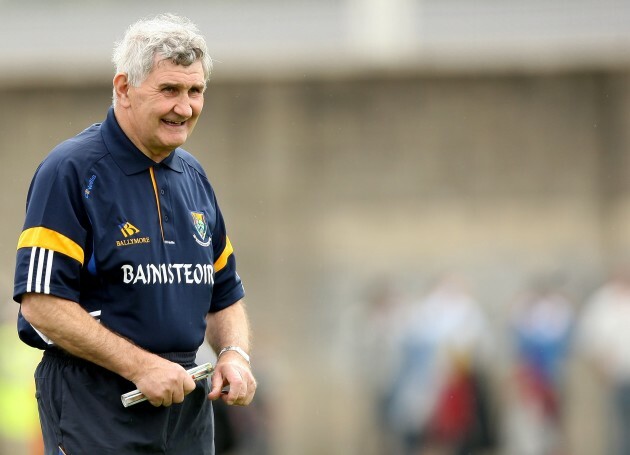 James Crombie / INPHO James Crombie / INPHO / INPHO
"He'd get you running and it would be sickening stuff. You'd be questioning yourself while you're doing it but that's what he wanted."
He paints a vivid picture. O'Dwyer would take them to "the worst ground in Wicklow" in the depths of the winter for his infamous running sessions that would test the mind and body.
"I don't know if you'd get away with it now the way some players are mollycoddled, but that was just his way," says Glynn.
"No matter what the weather was, you were out on this pitch and there could be a hill on it. You had the smallest dressing rooms with maybe one shower. Micko was nearly doing it on purpose.
"He was just testing you mentally. He'd smile, wink at you and he'd say a little comment about a lad: 'He won't be here in a few weeks.' That kind of thing. Psychologically he was good that way."
The Kerry legend, who managed the Garden County between 2006 and 2011, had a simple approach to football, but his game plan required one thing above all else – fitness.
"You needed to be fit, able to run all day and he built that in the winter."
As the evenings became longer and new leaves started to grow on the trees, O'Dwyer would pull out another old favourite of his. Wire-to-wire.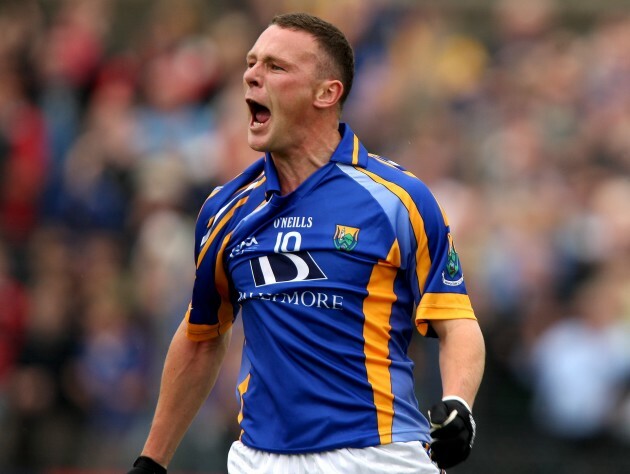 James Crombie / INPHO James Crombie / INPHO / INPHO
Repeat those words to any Kerry footballer who played under O'Dwyer in the 1970s or 80s and watch them grimace as the painful memories flood back.
"Wire to wires in Aughrim are tough," says Glynn. "It's a wide pitch. One hand on the wire on the sideline and as hard as you can go to the far wire and back. You could do, no exaggeration, you could do 30 of them in-a-row at full tilt."
Thirty!
As savage as they were, O'Dwyer's training methods clearly worked. He led Wicklow to the Tommy Murphy Cup title in 2007 – Glynn's first medal with the county. But that was eclipsed in 2009, when Wicklow went on a feisty run through the qualifiers that brought the Garden County to the national consciousness for the first time in decades.
"As a player I probably wasn't ever moving as well as I was under Micko," continues Glynn. "It was tough going but you knew going out onto the field you were more than likely fitter than the team you were playing. And we ran teams off two divisions above us off the field through his training methods.
"Great games, great crowds and hysteria around the thing. That's what Micko brought from day one. The national media were nearly more focused on Wicklow than anyone else at the time, he brought that excitement to it.
"He just oozed enthusiasm. It was a simplistic approach to football he had and I think that's why he had so much success.
"We won a Murphy Cup and beat Kildare in the championship in Croke Park. We never really got silverware apart from the Murphy Cup. You play to win the trophies but it was definitely exciting times and he put a great team together. You'll never forget them.
Garry O'Neill / INPHO Garry O'Neill / INPHO / INPHO
"It's just a pity we didn't get to a Leinster final because we were so close on occasions. In that run in 09 through the qualifiers, we were the kick of a ball away from playing Tyrone in Croke Park in the All-Ireland quarter-final. That would have really added to that time. But as regards enjoyment, that was a very enjoyable time."
While O'Dwyer was leading Wicklow to new heights, Glynn was making waves of his own on the international stage.
The Rathnew man featured in the Irish International Rules side in 2008, 2010 and 2011, while injury ruled him out of the 2012 series.
Despite rubbing shoulders with multiple All-Ireland winners from several heavyweight counties, Glynn was a standout performer for his country in all three series – winning in 2008 and 2011.
James Crombie / INPHO Kieran Donaghy, Michael Murphy and Leighton Glynn celebrates with goalscorer Steven McDonnell James Crombie / INPHO / INPHO
He recalls the buzz when Meath man Sean Boylan selected him in his 23-man panel for his first tour Down Under.
"It was great. We trialed and trained really hard and Sean Boylan had a great team in around him. Nothing was given away. I think only 23 players went on that year, and it was definitely the cream of the crop in 08 from across the country.
"You had the good Tyrone team, the Kerry team and the Dubs were good. There was 40 or 45 in, you're working hard and hoping you get the nod. Once you get it you're just thrilled."
2008 Ireland International Rules squad 
David Gallagher (Meath) goalkeeper
Aidan O'Mahony (Kerry)
Finian Hanley (Galway)
John Keane (Westmeath)
Bryan Cullen (Dublin)
Kevin Reilly (Meath)
Ciaran McKeever (Armagh)
Graham Canty (Cork – Irish player of the series)
Colm Begley (Brisbane Lions & Laois)
Enda McGinley (Tyrone)
Seán Cavanagh (Tyrone – captain)
Joe McMahon (Tyrone)
Steven McDonnell (Armagh)
Kieran Donaghy (Kerry)
Killian Young (Kerry)
Benny Coulter (Down)
Paddy Bradley (Derry)
Leighton Glynn (Wicklow)
Aaron Kernan (Armagh)
Ciarán Lyng (Wexford)
Justin McMahon (Tyrone)
Michael Meehan (Galway)
John Miskella (Cork)
Pearse O'Neill (Cork)
Tom Parsons (Mayo)
Paul Finlay (Monaghan)
He scaled new heights in the 11 series, scoring a goal in both test games. Glynn was fiercely unlucky not to win the Jim Stynes medal, the award handed out for Ireland's top performer.
AFLGreatestSport / YouTube
On paper, a diminutive player shouldn't excel at International Rules, where high fielding and tackling are important, but Glynn did.
"I think the advantage I had was not being the tallest so I could avoid being tackled and I had a low centre of gravity. You couldn't really get a hand on me to use their tackle technique.
"I remember being able to kind of wriggle out of tackles because I was low. The Aussies are so big and rangy that a smaller guy can take advantage of that.
"I just enjoyed the game and the way it was played. The element of having to adjust to something. The biggest draw to it is pitting yourself against professionals."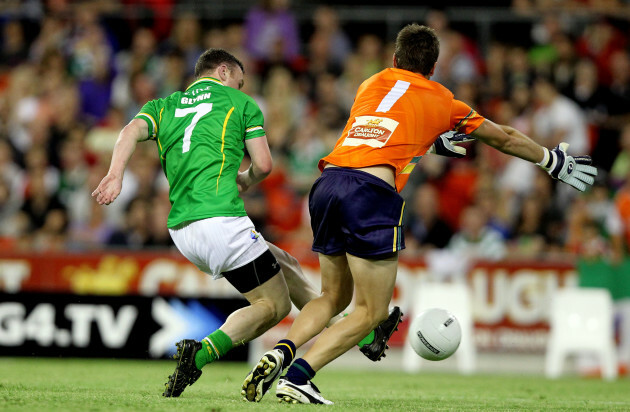 James Crombie / INPHO Ireland's Leighton Glynn scores the opening goal in 2011 James Crombie / INPHO / INPHO
An important part of any International Rules squad is fostering team spirit and tearing down the county boundaries. Bonding nights out were key ingredients of bringing the team closer together, as Glynn fondly recalls.
"That was a big part of it. You had to room with guys from other counties and a lot of guys would have played against each other. You build up a bit of rapport with lads that way.
"Then there was often a bit of a blow-out, because training leading up to it was tough. You were training under the likes of Mick McGurn and Kieran McGeeney. These lads knew they had some of the best players in the country and they were just pushing us the whole time.
"It was nice then to go have a bit of down time or go out and have a meal. One time we had a few drinks in Limerick and another time it was in Dublin. It was nice to get that in. That's just a way of lads getting to know each other and having a bit of craic then."
The trips to Australia had a little bit more prestige attached. For a couple of weeks, the Ireland players were full professionals.
"That adds to it. An away tour brings a bit more to it. You've all the logistics of putting the camp together, the management team and you're being treated like a professional. You're in the top hotels, the top grounds, eating, sleeping just living the life of a professional athlete. The weeks leading up and the three to four weeks of the tour."
The real blow-outs as a squad came once the series had ended, particularly if Ireland won.
"I think you usually had a week left before you were travelling home. Some guys, in 2011, we got together and we traveled around the Gold Coast for a week after and we had mighty craic.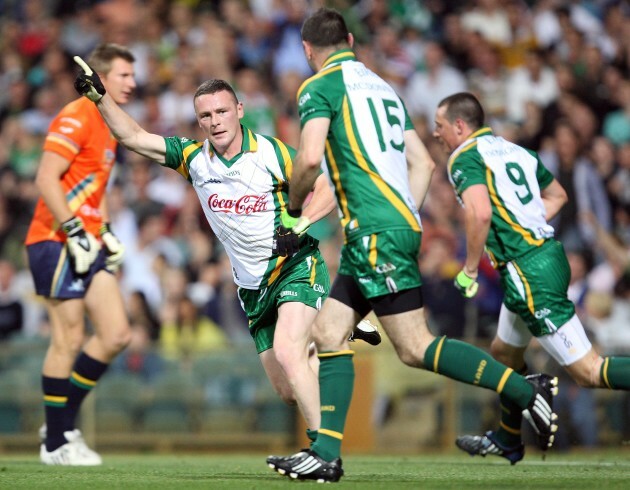 Cathal Noonan / INPHO Glynn celebrates scoring a goal in the 2008 series Cathal Noonan / INPHO / INPHO
"We won that series fairly convincingly, you're on the Gold Coast and living it up. You think you're a rockstar going around! It was great. I didn't do it myself but I remember other guys they got flights from the Gold Coast to the Melbourne Cup and they done it that way.
"I had my trip cut short most times because I had to come back and play, once a county final and a couple years we had Leinster campaigns. That's all a part of it, just to let the hair down."
Exclusive Six
Nations Analysis
Get Murray Kinsella's exclusive analysis of Ireland's Six Nations campaign this spring
Become a Member
A club versus country battle is a reality for many of the Irish players you make the trip to Australia. Coming from a hugely successful football and hurling club – he has 20 senior county medals, 11 with Rathnew in football and nine with Glenealy in hurling – November was a busy time of year for Glynn.
"It's a battle in your head and then you have to weigh it up. The first time I got picked for Ireland we had a county hurling final and I had to make the choice (between them).
"I went (to Australia) and I was just fortunate enough that the county final was a draw and I could get back and we won. That's (the case) for nearly every player. I've talked to a lot of players about having to make that decision but that's just part and parcel of it.
"If you're in the business end of the season you're going to have fixtures coming at you so you just have to deal with it and weigh it up at the time.
"That's the only drawback on the International Rules, the time of year. It's hard to fit it in any other time of the year. Players miss out. It's unfortunate now we won't get to see the Dublin players involved this year, everyone knows the quality they have. You'd love to see James McCarthy and these lads playing it. I was caught myself one year.
"I missed that hurling final – it was a draw – and I got back for the replay and we won thank God. But other times I had to leave Australia early to get back to play in games and didn't really get to enjoy the part we just talked about.
"Or another time I had to go out late to Australia because I had to go out and play a match and you're kind of playing catch-up. You do want your best players out there representing Ireland and I don't know if we could fit it into any other time of year."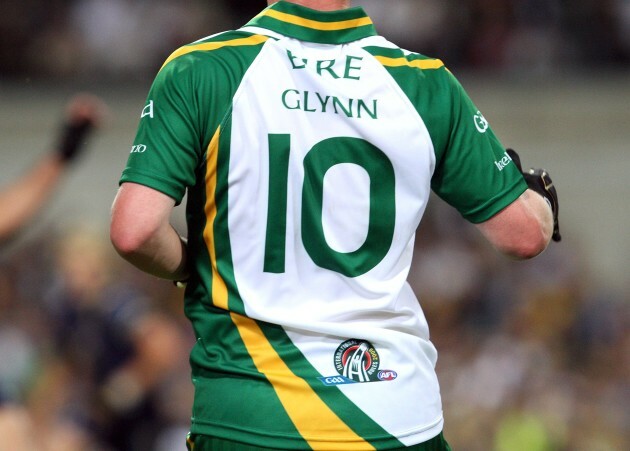 Cathal Noonan / INPHO Cathal Noonan / INPHO / INPHO
These days, with his international and inter-county days behind him, the 35-year-old is still chasing glory with Rathnew. They face the mighty St Vincent's next Sunday in the Leinster club SFC quarter-final, but won't hold any fear of the Dublin side.
Rathnew and Glynn enjoyed some great days against sides from the capital in the early part of his career.
"We've a good record against Dublin teams in Leinster. Them Dublin teams we beat were excellent at the time. Na Fianna (in 2001) had the likes of Jason Sherlock, McGeeney, Dessie Farrell and Senan Connell. They had a lot of names and we were able to turn them over. We done the same to UCD the year before and they had a lot of big names at the time."
He was 19 and in his second year playing with the club's senior side when they defeated Na Fianna in the Leinster club final back in 2001.
"It was the day before Christmas Eve, you'd never forget it," he says. "That added to the drama. We had three games against Dunshaughlin in the quarter-final. It took three games to seperate us. That's why it (Leinster) went into the end of December.
INPHO Glynn breaks a tackle during that 2001 Leinster final INPHO
"Then we played, I think it was Edenderry in the semi-final. It was a great occasion. The first final (against Na Fianna) was a draw. The second game went to extra-time. We just kicked on in extra-time. Tommy Gill just set the whole place alight. He kicked five or six points in extra-time and he got us over the line.
"You were going up against the McGeeneys, Farrells and Sherlocks. These were household names. We had some serious players as well. Our older players at the time were Trevor Doyle, the Coffeys and Deccie Byrne but it was just a great occasion. We're always knocking around Leinster quarter-finals, semi-finals. That year getting to the final was brilliant."
And how were the celebrations?
"We definitely had a good Christmas that year," he laughs.
"It was crazy. Crazy!"
Subscribe to The42 podcasts here: