MICK KEARIN DISPUTES the term 'legend' in relation to his career as a footballer. He is, he laughs, a legend "in age only".
It is true that Kearin has not won as many trophies, scored as many goals or possessed the natural ability of some of the other players who feature in our League of Ireland Legends series.
However, his memories must be up there with anyone to have graced the domestic game. Not many former League of Ireland stars have represented their country, won three FAI Cups in a row and come within minutes of knocking a Bayern Munich side, which featured more than one all-time great of the sport, out of Europe.
1. The garrison game
What makes Kearin's achievements all the more incredible is that he grew up in a time and place where the game of soccer was seldom played outside certain areas in Ireland, as well as being looked down upon and stigmatised in some quarters.
"Well, first of all, Kildare's a helluva bigger place than when I was only a young fella," he tells The42. "It was only a few houses, there were two or three estates in the town. The lads who would go to school then would be from out round the country. 
There was no soccer near Kildare. The only thing near was the army barracks and they had a team. There was a [a soccer event] in Newbridge — they didn't have it every year, but on and off.
"Basically, there was only the Gaelic in Kildare and there were two lads that were older than me — one followed Man City, the other followed Man United, and they got a few of us interested in playing [soccer]. They used to get a football off one of the lads in the barracks on the army team. We had two sticks and piece of rope across it for goals. We used to go down to the barracks field and just have a kick around.
"There was a Father Fitzpatrick in the friary, he was a soccer man, I think he was from Cork. He used to come up to the local Gaelic pitch and we used to play a bit. But then the local GAA people barred us from the park. So we weren't allowed to play in the park, they tried to stop us, but we availed of it whenever we could. It was just a bit of a nuisance.
"I went to Dublin then when I was about 15 to a butchers and grocers shop down on Collins Avenue. I started playing there with a local team called in the AUL U18 league. I was playing outside left. I played with them for a year or two and then I came back home and there was still no team in Kildare then."
Kearin (left) pictured playing against the then-reigning European champions Celtic.
Despite soccer being his primary passion, Kearin was not anti-GAA by any means. In fact, he played that sport too on occasion, enjoying some success in the process.
"I was in the school's Gaelic football team and played in it a couple of years. We won the U14s trophy — there was only one team, the U14 team, in those times. The next time they won it my two eldest lads were on it. It was 25 years or something down the line.
"I would have always played a bit of football, hurling and soccer with a few older lads in the barracks field. They were still young lads when they came back, but they would have been seeing matches in England and reading about it in Charles Buchan's Football Monthly, a famous football magazine. But I played everything. The hurling, the Gaelic, the whole lot, it didn't make any difference."
However, Kearin could sense a degree of animosity from certain hardcore GAA aficionados, even though these feelings were not always explicitly expressed.
"People didn't say it to you, but they'd give you a hint that you were playing a foreign game," he recalls. "'Ah yeah, it's no good playing that game,' that type of thing. They didn't like us."
2. Late learner
Kearin's uncle happened to be friends with Shay Gibbons, the ex-Ireland international who scored over 100 goals while playing for St Patrick's Athletic in the 1950s. Gibbins arranged for the 17-year-old aspiring footballer to go on trial with the Richmond Park outfit.
The youngster impressed sufficiently to join the club in the early 1960s, but he still had plenty to learn. Growing up with limited coaching and access to the sport, even certain basic elements of the game had not been mastered by Kearin when he was younger.
"Sure we didn't know exactly what offside was," he remembers. "'How was he offside?' they'd say. I'd go up to an odd match on Patrick's Day to Dalymount Park. There was a friendly man that I used to live with. He'd be going to Baldoyle for the races. They'd drop me off at Dalymount.
"I used to be going to inter-league matches at that time — the North, the South, the English and the Scottish leagues. It used to be the same format — you'd be at home this year and you'd be away the next year.
When I went to Bohs even, I didn't know how to take a ball down with my chest. So I had to learn all that and I would have been in my early 20s at that stage. They were things that you didn't have because you didn't see. There were no matches [to watch]. We didn't have television at the time."
Kearin ascension to first-team football was gradual. At Pat's, he started off mainly playing with their youth and reserve teams. After a while, he got called up to the senior squad, but was mainly the designated substitute, generally getting game time only if a member of the starting XI was unable to play.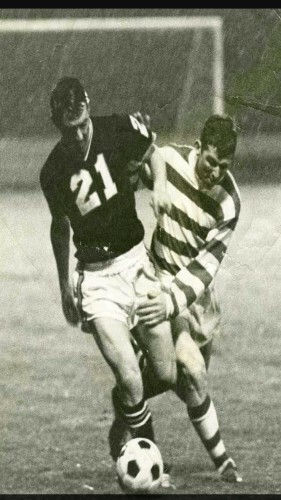 Kearin pictured during his time playing in the US with Boston Rovers.
Initially, it looked as if the inexperienced rookie would be drafted into the side for the 1960-61 FAI Cup final, when Pat's beat Drumcondra 2-1 to lift the trophy for the second time in their history, having also done so after beating Waterford in a replay two years previously.
"Pascal Curtin was doubtful. It doesn't say anything on any of the [official documents], but I was on standby. I was the sub, and if he didn't pass the physical, I would have been playing in that cup final."
Despite coming so close to featuring during a big day in the club's history, Kearin was ultimately rendered surplus to requirements at Pat's. In 1963, he was let go by the club.
"Ronnie Whelan Senior was one of the top players at the club at that time," he recalls. "Years later, Darren, my eldest lad, was playing with the Home Farm youth side.
"Ronnie was assistant to Ray Treacy [at Home Farm] and he says: 'Jaysus Mick, why did you leave Pat's that time?' I said: 'Ronnie, I didn't leave. They let me go.' But that's the way it goes.
The manager doesn't like you [sometimes]. And it happened to great players — Kevin Keegan [was rejected by Coventry and Doncaster as a youngster]. It was a disappointment naturally enough. But I was able to go back and play with Tullamore, so that was something anyway."
3. Bouncing back
Kearin's League of Ireland exile did not last long, however. Near the end of his time at Pat's, he had scored a hat-trick in a reserve game against Bohs. The latter's manager, George Lax, was so impressed that he offered the in-form attacker a chance to join his team.
"But at the start of the season, they didn't contact me," he remembers. "I was playing [outside of the League of Ireland] with Tullamore. 
"I asked my Dad would you bring me up to George Lax's over Cooper's Butcher Shop in Phibsborough. I knocked on the door. He said: 'Can I help you?' I said: 'Mr Lax, it's Mick Kearin, you said you'd contact me.' He said: 'Oh Jesus, I forgot all about you.' Anyway, he said: 'How are you fixed for next week?' I said: 'Grand, no problem.' 
"I told Tullamore and agreed at the time I'd play for a few weeks with the Bohs second team, then on Sunday with Tullamore. Then I got picked for an away match against Dundalk. That was it — I was on the first team for the rest of the year. But Tullamore kicked up a right stink. They said they didn't agree and the whole lot. The usual."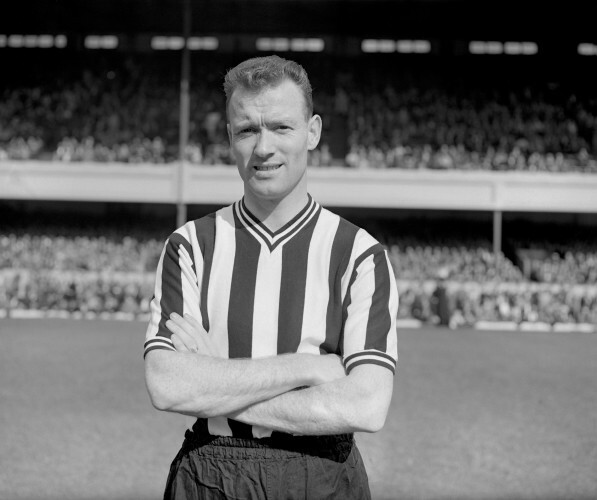 S&G and Barratts / EMPICS Sport Liam Tuohy, pictured above during a stint with Newcastle United, both played with and managed Kearin at various points. S&G and Barratts / EMPICS Sport / EMPICS Sport
Kearin was asked to play a variety of roles over the course of his career at Bohs and elsewhere, rarely sticking to the one position for long.
"Quoting one of the great players of Irish football Liam Tuohy, he said: 'Mick was very versatile. He could play bad anywhere.' When I was in the backs I was worried when I got the ball, because not being a natural back, I wouldn't just hammer the hell out of it. At times, I'd be trying to play my way out of trouble and probably got into trouble. But I liked playing up front, I must say. But then I wound up playing sweeper. I played marking the striker for the other team.
"I was drafted into midfield. I used to do it at Bohs — myself and Jimmy Conway. Sean Thomas, he was the coach, and we were the first team to play a 4-2-4. We had been practising it for weeks, months probably, before we actually played it. He said 'when you feel you can do it, just say it and you can do it'. 
" When I went to Rovers then, I used to play on the right wing one week, it could be centre forward the next. It could be inside right the next, outside left the next.
After about a month or so, I got really sick of it. My mother, God rest her, came home one day and I said: 'I'm sick of this, I said: 'I'm played here, there and everywhere.' She said: 'Aren't you playing? If you weren't being picked, you'd be giving out as well.' So I settled for that then.
"Maybe it was detrimental to me having to play too many positions. But the point is I was getting games and there were so many, when you look at it long-term."
4. Like a pro
It was at Dalymount Park where Kearin really learned his trade and established himself as a top player, under the guidance of manager Seán Thomas as well as a number of experienced senior footballers.
"I reckon it was a great Bohs team with Jimmy Conway, Kevin Murray, Billy Young, Billy Brennan, myself, Larry Gilmore, Tommy Keaton. 
"It really great footballing team. But I put it all down to Seán Thomas. He was a marvellous coach, everything was simple. 'Why play it forward if you can't find somebody?' 'Play it back. Play it across. No point in hitting it and hoping.'"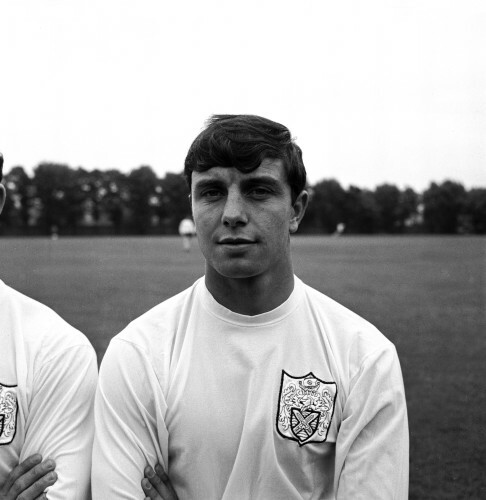 S&G and Barratts / EMPICS Sport Kearin played with Jimmy Conway at Bohs, before the latter joined Fulham and made over 300 appearances for the English club. S&G and Barratts / EMPICS Sport / EMPICS Sport
Kearin was joining a side who had picked up just one win from 22 games and finished bottom of the league the previous season. However, his arrival coincided with their sudden improvement. In the 1964-65 campaign, they came third, five points behind champions Drumcondra. The following season, they finished in the same position, with table toppers Waterford nine points ahead of them. It was especially impressive for an amateur side with limited resources, yet there was still a frustrating sense of underachievement.
"The year that Waterford won the league, we should have won it," he says. "And we should have won it the other year.
"We played Rovers in a city cup final in Dalyer on a Friday night. I think there was over 30,000 at it. It was a tremendous crowd. We were drawing in a crowd, because it was a resurgence at Bohs, it was unbelievable what we were doing.
"There were a couple of country lads in the team with the city lads — we used to go dancing together. We'd have a few drinks but we wouldn't have drank much at all
We were a team off the field as well as on it — that type of thing. If you were injured and couldn't play, it was terrible. You were letting the lads down. You'd think: 'I shouldn't have been injured.' 
"It was an absolutely fantastic set-up. It's a pity they couldn't have gone professional that time. It wasn't easy.
"They didn't even give you travel expenses, they didn't give a damn."
5. Wanted
Despite the disappointment of failing to capture the league title, Kearin's performances were attracting admiring glances from elsewhere. A number of professional and semi-professional clubs in England and Ireland began expressing interest in signing the talented youngster.
"West Brom were interested as well as Newcastle and Northampton. The trouble was at that time, if you didn't go over to England when you were 14, 15 or 16, they didn't take players from the League of Ireland. I was 23. And once you got to my age then, it was just knocked on the head.
"The first player I knew [that broke the mould] was from the north of Ireland, an international and a fantastic footballer who played with Leeds, Wilbur Cush. He was about 27 when he went over, but that was exceptional. Other than that, if you could be released on a trial, they'd take you, but they didn't rate League of Ireland players that much that they'd pay a fee for them and if they did, it was a small fee. You just felt they didn't want to spend money on us. They'd rather pay it on a non-league English player.
"It said in one of the papers that Jimmy Conway went to Fulham and that I'd signed for an English club. I have the clippings for it at home. It was all done and dusted until the age thing came into it."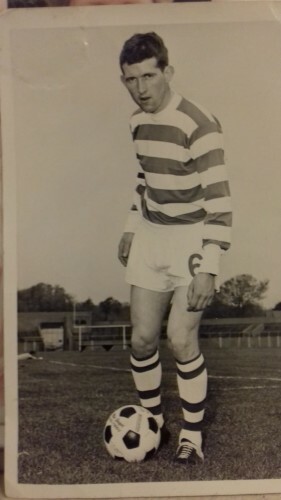 Kearin played in a variety of positions over the course of his career.
For all he would go on to achieve in the League of Ireland, Kearin admits there is a sense of regret that he did not get to test himself at a higher level across the water.
"I could have played, I had the all-round ability. I could play in most positions, I could use both feet, I was only 5'6, but I could jump. I could tackle as well. Other people would say: 'Jaysus, you were a dirty player when you were playing.' I'd say: 'Me? You must be joking. I got kicked around when I was centre forward and I learned quick. You had to look after yourself.'
"The training that they were doing [in Ireland and England] would have been nothing like they're doing now, of course. We only trained a few hours in the morning and we'd be in the bookies. Even with the small money and that."
With the move to England failing to materialise, a number of Irish clubs began vying for Kearin's services.
"I must say Seán Thomas was very helpful, he'd been with a professional club. I remember him saying: 'If these other offers from England don't work out, Rovers is the team for you.'
He said: 'The reason is every week you'll have your wages from Rovers, every week you'll have your £2 bonus for winning and £1 for a draw.' Some of them will offer you more money, but how long will it last? They could be bankrupt two or three months into the season. 
"Anyway, [Rovers] offered me £250 to sign and said 'that was it, not a penny more'. Shels came along, and Drumcondra, Derry and Glentoran. Then there was Dundalk and Waterford. It was then up at £750 with Rovers.
"Cork offered me £900, but I took the £750 off Rovers. I said: 'I've given my word and that's it.' It was a lot of money at that time. I got more than the lads got going to Fulham, but I didn't get a chance to play in England, that was the only difference."
6. Hoop dreams
The subsequent seven years at Rovers were a great success for the most part. Kearin won three FAI Cups on the bounce with the Hoops, scoring in the 1969 replay amid a 4-1 victory over Cork Celtic, which made it six consecutive triumphs in total for the club in the competition. Other accolades included the League of Ireland Shield, the Leinster Senior Cup, the Dublin City Cup and the Blaxnit Cup. He captained the side for a period in addition to being named the Supporters' Player of the Year in 1971.
The one trophy that remained elusive was the league title. Rovers were runners-up on three occasions during Kearin's stint at the club, continually just falling short of the big prize.
In 1968-69 and 1969-70, Waterford finished ahead of them by five and two points respectively. But particularly heartbreaking was the following year, as they ended up level on points with Cork Hibernians, before losing a play-off for the title, with Miah Dennehy (2) and Dave Wigginton scoring in their rivals' 3-1 victory.
retroloi / YouTube
As Kearin philosophically puts it. "It was just one of those things that wasn't meant to be at that stage when I was there with them. 
"I was after being made captain and all in '71, and it would have been great to do it having been made captain. 
But I was very lucky. There were great players that never won anything — that's the way I look at it." 
Some of the highlights of Kearin's career are undoubtedly the matches he played against European opposition, and one fixture in particular stands out.
Rovers began their 1966–67 European Cup Winners' Cup campaign with a convincing 8-2 victory over Spora Luxembourg.
In the next round, they came up against one of Europe's powerhouses, Bayern Munich. The German side would go on to win the competition that year, beating Rangers 1-0 after extra-time in the final. But no one came closer to beating them than the League of Ireland outfit.
The Bundesliga side featured future World Cup winners, players that would become legends of the game, such as Franz Beckenbauer, Gerd Muller and Sepp Maier, with the match taking place in front of approximately 10,000 fans on a pitch covered by ice and snow.
Yet Rovers held their own against these world-class stars. They drew the first leg 1-1 in Dublin. In Germany, by contrast, Bayern surged into a two-goal lead, before a second-half fightback saw the Irish team draw the game level at 2-2. It meant Kearin and co were now leading on away goals and they appeared set for an unlikely success. However, in the dying minutes, the hosts got the goal they desperately needed courtesy of Muller, leaving their opponents distraught.
Nonetheless, the emotionally drained visitors had done themselves and the league proud, showing remarkable resilience to recover the two-goal deficit and coming agonisingly close to pulling off a famous triumph. In an Irish Times report of the game, Bayern's coach Zlatko Čajkovski is quoted as saying: "It was hard to believe that it was the same Irish team which came on in the second half."
Meanwhile, Rovers player-manager Liam Tuohy praised his side's "magnificent" performance. "If they were full-time players like the Germans and had their training opportunities, I think we could sweep through Europe," he added.
Speaking about the game more than 50 years on, Kearin's disappointment remains palpable, particularly as the winner was controversial.
They got a free kick [in the last few minutes] and the ball was rolling when Beckenbauer kicked it. It was knocked up and it should have been re-taken and bang, [Muller] stuck it in the net.
"They would have stood to lose, we were told, a quarter of a million at that time, because they had already sold tickets [for the game in the next round]. It would have been a real kick in the ass.
"We should have won it. Poor Philip Greene [the football commentator on RTÉ Radio] never got over it, he was never the same man. We were minutes away from history.
"It was a great Bayern Munich team, but by God, we frightened them, I'll tell you that."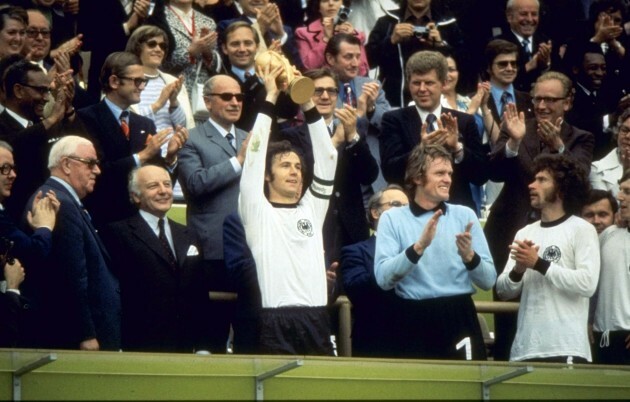 Getty Images Kearin and Rovers faced a Bayern side that included future World Cup winner and Germany legend Franz Beckenbauer. Getty Images
7. Rubbing shoulders with greatness
Kearin's reflections also highlight the sense of mystique surrounding foreign teams and players during that era.
"I have a photograph on my Whatsapp of myself and Beckenbauer down in the big hotel on Stephen's Green. It says [in the caption] 'friends now, but enemies tomorrow,' and the two of us shaking hands. That's the way it was highlighted.
"We didn't know that Beckenbauer actually played as sweeper for Bayern Munich. He didn't play in midfield like he did for Germany.
"It was one of the first times he had moved me from one of the midfield positions. So I was on the left wing, but my job was to pick up Beckenbauer in the middle of the field. So I wasn't an out-and-out winger. 
A few days before the game, some Dublin man who was living in Germany rang Tuohy. He explained to him that Beckenbauer didn't play in the midfield for them, so it kind of changed the way we played. I did play on the left, but more as a winger, not marking him, but picking up somebody on that side. That's what wingers would do at that time.
"[Beckenbauer] seemed to be a nice fella. We had dinner on the Sunday after they played a home game and we were out in the Bavarian Alps. We went out to win this game [and stayed in] a big hotel in the centre of Munich. Those [Bayern] fellas couldn't speak much English and we couldn't speak German, but they were nice fellas."
It was a special time for Kearin. He had grown up dreaming of emulating his idols by representing Shamrock Rovers in Europe.
Back in 25 September 1957, he had taken a half day in school, travelling up to Dublin to watch Rovers play in the European Cup against the famous 'Busby Babes' Manchester United team, five months before the Munich Air Crash resulted in the tragic death of several of the English club's players and staff. Tuohy, Paddy Coad, Maxie McCann, Paddy Ambrose, Gerry Mackey, Christy O'Callaghan and Mickey Burke were among those to feature for the hosts, while their opponents' team included Duncan Edwards, Roger Byrne, David Pegg and Tommy Taylor.
United won the first leg 6-0, before prevailing 3-2 in the second game at Old Trafford.
In addition, the Bayern match was far from Kearin's only memorable fixture against European opposition. During his career, he also played against other top sides, including a Schalke 04 outfit that were one of the Bundesliga's leading clubs at the time, an Everton XI featuring internationals such as Colin Harvey, Howard Kendall and Jimmy Gabriel, the great Leeds team from that period and a Celtic side the summer after they won the 1967 European Cup.
sp1873 / YouTube
8. Ireland's call
Around this period, Kearin also became the first and still only Kildare man to have represented Ireland at senior level. His sole cap was a 1971 European Championship qualifier against Austria, with the Irish team thrashed 6-0 in Linz. Tuohy — also working as a HB Ice cream sales rep at the time — had just been appointed national manager, taking over the role from Mick Meagan, though it was only three years on from the notorious FAI Selection Committee that had dubiously been allowed total control over selection and team affairs for decades.
Exclusive Six
Nations Analysis
Get Murray Kinsella's exclusive analysis of Ireland's Six Nations campaign this spring
Become a Member
For the Austria encounter, club managers across the water refused to release their players for international duty with a series English league fixtures taking place the day before. As a result, Kearin and several other League of Ireland footballers were called up in their place.
Unsurprisingly, Kearin, who was replaced by Damien Richardson after 52 minutes, has mixed feelings about this bittersweet occasion, though he explains there were extenuating circumstances behind his sub-par display.
I was carrying an injury during that game. I wasn't well anyway, I wasn't myself. I was wanting to come back then, because there was a fierce pain in my shoulders and I was wondering what it was. I got pericarditis, which is an inflammation of the heart, so it was touch and go for eight weeks, but it was great to play. 
"Especially when I was late getting going [in the sport], it was nice to have amateur caps, full international caps, inter-league caps and I played in a 32-county side on two occasions."
9. Hollywood ending
Alongside several other Rovers players, including Mick Leech, Paddy Mulligan and Frank O'Neill, Kearin was also involved in the ill-fated Boston Rovers side, who were managed by Tuohy and competed in the United Soccer Association league in 1967, before dissolving just a year later.
Kearin played a couple of matches following this loan move, but after agreeing a longer deal with the Massachusetts-based team, Rovers intervened and prevented him from signing.
He adds: "Peter McParland, the great Northern Ireland international, was with [Atlanta Chiefs]. He came over to watch an inter-league match with the North of Ireland. He told me and Johnny Fullam that he wanted to sign us, but he couldn't agree terms with Rovers, so that was the American trip [over].
With the money they were paying, you knew it wouldn't last because of the [small] amount of people that were going to matches. It was definitely an adventure and you could have picked up a handy few quid, as the lad says.
"It was only three months, the season, at that time, and Boston were happy for you to come back and play in Ireland or wherever you wanted [once the campaign finished]."
In 1973, just two years after being named Player of the Year, Kearin — as he was entering into his 30s — saw his time at Rovers came to an end. There was discontent at boardroom level. The Hoops had followed up three runners-up finishes in a row with a disappointing fifth-place showing. As the team were seemingly going backwards, it was felt changes needed to be implemented.
Towards the end of his time at the club, Kearin started getting substituted more often than he would have liked. The heart problems that first became apparent during that Austria trip also meant he was in hospital for three months and out of action for over a year.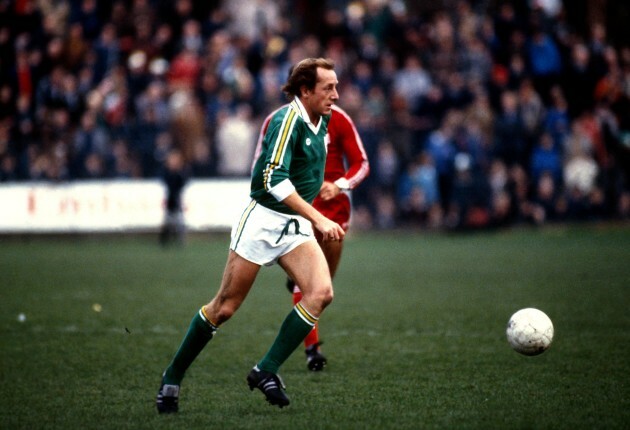 EMPICS Sport Mick Martin's move to Manchester United helped pave the way for Kearin's return to Bohs. EMPICS Sport
Not long after his return, it was in training where Tuohy broke the news to Kearin that his days at the club were numbered.
"He said to me: 'Mick Martin's going to Man United and Seán Thomas wants you to go back to Bohs and the Kilcoynes [who owned Shamrock Rovers] said you can go.' I said: 'What's the problem?' 'You laugh after the match when we lose.'"
Kearin was annoyed his easy-going nature off the field was suddenly being used against him, arguing that he should be judged by his performances on the pitch.
That was the way it was, I could be a messer at times, but if you lose, you lose. I was known as 'the tiger' by the supporters. I gave it everything when I was playing. 
"There's no point in crying if you've lost. If the other team are better, they're better."
10. Bohemian rhapsody
After signing in January 1973, Kearin's second spell at Bohs proved ill-fated, and he left the following year.
Despite the Dublin club finishing the 1972-73 campaign in third place, five points behind champions Waterford, Thomas resigned in the summer and was replaced as manager by Billy Young, who Kearin had played alongside in his first stint at Dalymount Park.
Young would spend the next 16 years in charge at Bohs, but he quickly fell out with Kearin, who suffered a broken toe just before the start of the new campaign.
As he was recovering his fitness, Kearin began lining out for the club's reserves in a bid to increase match sharpness. Games at the weekend were less than ideal at that stage — he had a job that required work on Saturdays. Nevertheless, a compromise was made — he would work extra hours on the Friday, as well as a half-day on the Saturday to accommodate his football commitments.
After improving his fitness in these low-key fixtures, he was subsequently called up to the first-team squad for a match against Shamrock Rovers at Milltown, but was left out of the starting XI amid a 1-0 loss.
"I'm back on the second team the following week," he recalls. "Joe Boyce was the manager — he was a great ex-Bohs player before my time.
He said: [For the upcoming first-team game] will you be there?' I said: 'Yeah, no problem, Joe.' I got an extra bit of work done on Friday to be able to play the match and would go do a bit of work afterwards.
"Anyway, I arrive up to Dalymount. I'm in the toilet. Next thing, Billy Young comes in. He looks in and says: 'What are you doing here?' I said: 'I'm playing, amn't I?' He said: 'Who told you?' I said: 'Joe told me.' He said: 'I told him you're not playing.' I said: 'Hey Billy, the best thing you can do is put me on the transfer list.' He said: 'I want a fee for you.' I said: 'It didn't cost anything when I came from Rovers.' There was no fee at all, it was an exchange between myself and David Parkes."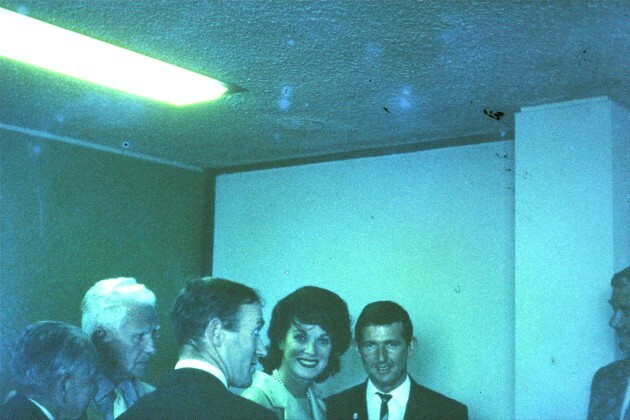 Kearin and Tuohy pictured with legendary Irish actress Maureen O'Hara during the duo's stint in America.
11. Aftermath
Following this uncomfortable parting of ways, Kearin joined Athlone and had a short stint at the struggling club before his time in the League of Ireland came to an end in 1974.
Despite having some mutual friends, Kearin and Young's relationship soured after the former's acrimonious exit from the Dublin club.
"[My wife] Marie, God rest her, used to say [your other friends] are welcome but we won't have Billy Young down in our house, that's a certainty," he laughs. "So she never had anytime for Billy after that. The last time I was up in Dalymount, it was Bohs against Cork City, the last game of the [2015] season, and I spoke to him. What's gone is gone at the end of the day. But I still wouldn't have let him into the house, because she would have howled at me." 
While his time in the League of Ireland may have ended more than 40 years ago, Kearin has retained his passion for sport ever since, even if he is not particularly fond of some of the habits that have been acquired by modern footballers.
"The game has gone farcical — the pushing, shoving and dragging," he says. "You see a lad being pushed all over by the backline [when corners are being taken] and the referee just gives a goal kick.
This thing with their arm holding the fella off — jeez, if you tried that with some of the Cork Hibs lads, they'd take your arm off you, and your leg."
Having departed Athlone, Kearin had a stint as player-manager of local side Kildare Town — the club he helped establish in 1966. A back injury eventually put paid to his time there, though he returned to football as a coach of Newbridge a couple of years later.
Increasingly though, Kearin found he had other priorities. He has had a number of jobs over the years, including work as a mechanic, a butcher and with American manufacturer Black and Decker.
Kearin pictured in 2007 prior to the first soccer match at Croke Park.
12. Family matters
Family, however, has always been what matters most. His first son, Mark, tragically died young, while Michael and Darren have followed in their father's footsteps by spending ample time immersed in the world of sport.
"I had to pack in [my time as a coach] and look after them, bring them up and down [for matches in Dublin] the same as my dad did with me when I was with Pat's.
If the first team had no game [when you were managing], you had to go and see the second team play. So you were never off and it was only then that we could all go somewhere together at the weekend if we wanted to. It took up a lot of time, meetings, being on the committee, and coaching then as well. It was nearly a full-time job. So when I got the break from it, that was it."
He continues: "Michael was a great rugby player, he got picked at U21 level for Ireland, and with Lansdowne, Connacht and Leinser.
"He broke his leg the day before his 21st birthday, he lost half the muscle and he never really played again. 
"It would have been 1991-93, that era. He would have played with Conor O'Shea, Eric Elwood and all them. 
"He left Leinster because there was somebody injured and he was on the development squad.
Connacht asked him to go down and play, so he did. They were paid £500 a match at the time. There was no contract, so when they [became more] professional, they wanted him to live down there and give up his job, so he wouldn't go. He was working with Anglo-Irish Bank. He broke the leg anyway, but he's lucky to have it, thanks be to God. There's just a bit of the muscle gone and a few scars. He's into surfing and that, so I [tell people]: 'A shark got him when he was out in Australia.'"
Now aged 75 and living back in Kildare town, as our conversation draws to a close, Kearin returns to the subject of his youth and those halcyon days when he fell in love with the sport that would afford him so many unique opportunities in life.
"It was a hard time, because there was no soccer here, so you were learning things that other lads knew years before you," he says.
"Myself and another chap used to train under a streetlight in the local park. I'd just take a few shots at him — he was a goalkeeper, Paddy Duffy. He actually played at Bohs with me for a while. But to get from there to where I got, I'll always count myself very lucky." 
Subscribe to our new podcast, Heineken Rugby Weekly on The42, here: