TOMAS Ó SÉ HAS criticised the Sigerson Cup's place in the GAA calendar, echoing the sentiment by UCC boss Billy Morgan earlier this month.
The final of the 2020 competition between DCU and IT Carlow took place last night, having been run off over two weeks – a shorter time-frame than previous years.
Ó Sé, who was part of Morgan's UCC backroom team once again this season, used the example of one unnamed county player who was not permitted by his manager to play in their quarter-final exit to IT Carlow last Sunday week.
They were also informed that three players were only allowed to play in the second-half of the game.
"That day we lost to Carlow – and we played two rounds before it – was the first day we actually had everybody available to us," said Ó Sé. "And we were told we weren't allowed to tog three of them off until the second half.
"In fairness to Diarmuid O'Connor, he was playing an All-Ireland club final, we had no issue with that but there were other players… there was a player, an inter-county player, trained the day before.
"I'm not going to say who it was and I'm not going to say what county, but an inter-county player trained on the Saturday for 45 minutes and was told that he wasn't allowed to tog out with us.
"That's inter-county managers now and I get it. Sigerson managers aren't happy, inter-county managers aren't happy but why is there weekends over January with 40 games being played?"
UCC's access to county players was also greatly restricted before Christmas as they prepared for the competition.
In their first round win over NUI Galway, the Cork college were without six county players. Afterwards Morgan hit out at the format which prevented them from preparing properly.
"They're just clearing the decks for inter-county, it's become an elite association," Morgan stated.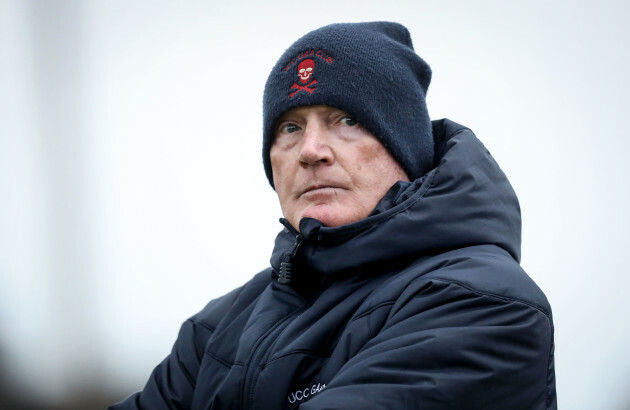 Oisin Keniry / INPHO UCC manager Billy Morgan. Oisin Keniry / INPHO / INPHO
The squad enjoyed their first meaningful training session together together just four days before the game.
Ó Sé goes on: "I'll put it like this to you, at the start of the year, you have to name a 35-man squad for Sigerson. Seven times we trained in the month before Christmas and there was no more than three of that 35 out training with us.
"That's what you're fucking dealing with it. And after tonight, next week, gone, good, we're on the road now, that's another one out of the way. But it's not out of the way, the players aren't happy.
"I guarantee you if you interview a player or talk to a player about what they get out of it…I can only speak of UCC and it's phenomenal, the bond that's created in there, I'd compare it to anything inter-county wise.
"The football that's being played is top notch and they want to play and if they give it a chance like, you have fellas from different counties being coached by the best. You have fellas from different counties learning off the best inter-county players.
"You have the likes of Seanie O'Shea standing up in the dressing room and fellas listening to him and asking about the commitment, they're hanging around together, the social side of it.
"The days of coming down on the bus afterwards and having a few cans is still there. That professionalism that's at county level hasn't absolutely destroyed the Sigerson.
"The values of Sigerson are still there. And you talk to any players, why are they still going back for reunions 20 or 30 years later? It's because there was something created inside there that I think is sometimes lost at inter-county level and I do think that they're just ticking boxes."
Exclusive Six
Nations Analysis
Get Murray Kinsella's exclusive analysis of Ireland's Six Nations campaign this spring
Become a Member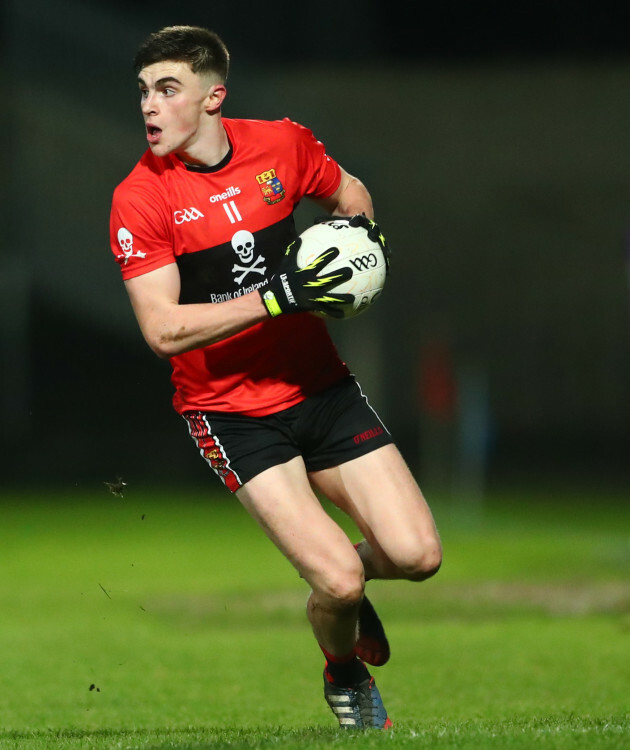 James Crombie / INPHO UCC star Sean O'Shea. James Crombie / INPHO / INPHO
UCC, winners of the competition in 2019, had a side featuring county players from Cork, Kerry, Limerick, Tipperary, Galway and Meath.
That includes Rebels Colm O'Callaghan, Brian Hartnett, Liam O'Donovan, Sean Powter and Mark Cronin, Kerry youngsters Sean O'Shea, Killian Spillane, O'Connor, Graham O'Sullivan, Dan O'Brien and David Shaw plus Royals defender James McEntee.
Ó Sé believes the top Sigerson teams would beat Division 3 and 4 teams "if they had enough time" together.
"Like we had a team there where it was 17, 18 or 19 inter-county players and you're getting the best of players," he explained.
"Look, I'd say (they would beat) more than half the teams (across the four tiers) because look, our team alone, the likes of the Seanie O'Sheas, the Powters, there are serious players there. I just think the benefit and if you talk to players, it's not like the Railway Cup, it's not like were players didn't actually have an interest.
"These fellas love it, they love working with the likes of John Divilly in UCD, Billy Morgan in Cork. The GAA then suddenly come along and they move the National Leagues to January.
"The pre-National League competitions are floating around the place – the McGrath Cups and O'Byrne Cups. They move the U20s to February, the league to January and it's basically a slap in the face to, I think, one of the best competitions we have in the country.
"Sigerson managers aren't looking for much but how you can't organise to have players for two weeks. Two weeks!
"I don't think the GAA actually grasps the importance of it. It's more than a football competition, the Sigerson. And the Fitzgibbon.
"I think the conditioning of players is at such a level…I'd nearly rather it go back to a weekend, instead of the way it's being done.
"Prioritise it and give it a block," the Kerry legend added.
"I understand the pressure that inter-county management is but is there too much pressure? Is it gone too serious?
"It's a tough time and I'm not blaming inter-county managers here, their hand is forced, and colleges' hand is forced, and you're giving the college lads grants and money and whatever, huge ones, and then they don't tog out.
"I'm not saying they have to but look, I just think you're beating against a wall unless the GAA actually tell the county managers they do have the right to their players."
The42 is on Instagram! Tap the button below on your phone to follow us!