SPORT CAN BE such a cruel thing. It has no regard for fairness, no understanding of timing and no respect for rank.
It's the nature of the beast and what we all sign up to when we play the game. I know how Paul O'Connell felt as he was stretchered off the pitch on Sunday. It's a horrible feeling to realise your Ireland career is over.
I got knocked out in a tackle after 60 minutes of Ireland's World Cup semi-final against England in 2014.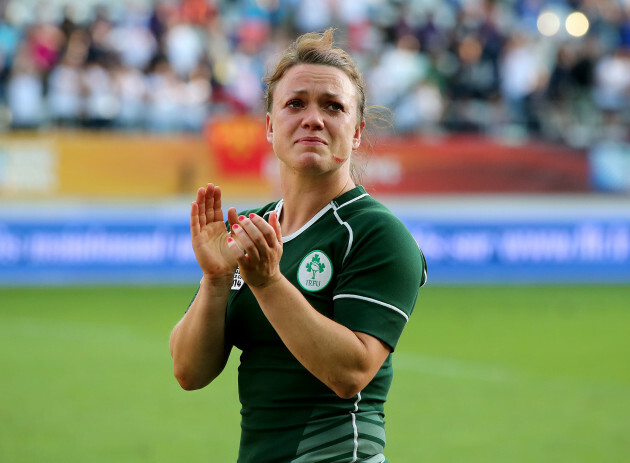 The 2014 World Cup semi-final was the end of the road with Ireland.
After being out cold, I woke to our doctor Bridget Collins' attentive eyes willing me to focus. Then I read the resounding expressions of the faces of the medics on the pitch, signalling the end to my time on the field in that tournament.
The end of my Ireland career, although I didn't know it at that moment in time.
The rest of the game was emotional for me to say the least, as our chances of being World Cup finalists slipped away. I travelled back on the team bus with the squad and, despite the result, we tried to keep the atmosphere light hearted.
When we got back to the team room, we were all checking our phones and replying to messages. I started getting messages from my friends saying how sorry they were that I was out of the World Cup.
I couldn't understand the messages. We still had a third place play-off to come, I was already looking towards that game.
I took a confused, deep breath and walked over to Gemma Crowley – our manager at the time and now working at the current men's World Cup. I asked Gemma quietly if she knew anything about the article that had been written declaring me out of the World Cup.
Bridge, the doc, still hadn't returned from the stadium due to her medical duties. As far as I was aware, I was fine and would be ok to play our last World Cup game, which would have been my last game for Ireland before retiring.
Bridge came back to the hotel soon enough and I was called into a meeting with Goose (our coach Philip Doyle), Gemma and Bridge. Doc declared me unfit to play in the last game because I had been knocked out.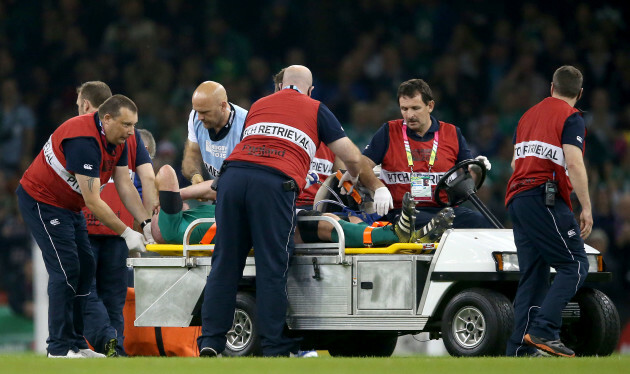 James Crombie / INPHO Ireland have their own losses to deal with this week. James Crombie / INPHO / INPHO
It was most sickening news I've ever heard in my life, with my mind racing thinking of solutions of how to change what had just been said to me.
I turned to Goose, I turned to Gemma, searching in their eyes for any hope. I could see tears in the doc's eyes and understood how hard it was for her to deliver this news.
I took a minute to myself, figuring out the reality of what my job was now.
My news wasn't important in the bigger picture. What was most important was that the girls recovered as best they could to get ready for the final game. I took myself away for five minutes, before heading back into the team room and staying up until the last girl went to bed.
Ireland have lost the mighty Paul O'Connell and Peter O'Mahony to injury and now Sean O'Brien to a ban. It is very easy to slip into a resigned mindset that we can't perform as well without these players.
It's important, of course, to acknowledge the loss of these players, but most certainly the Irish mindset will be to carry on regardless. I don't think Ireland have ever been as mentally strong as they are at this stage with this group of players.
Of more importance when you lose a leader is the ability of the players to continue to understand how to manage the game correctly so that they stay focused on their game plan. There needs to be real understanding on the pitch.
This was O'Connell's natural job and one he excelled at.
A captain's responsibilities centre on providing direction in the face of problems, maintaining stability when under pressure and recognising when a tactical change is needed in the heat of the game. That will need to happen on Sunday against Argentina.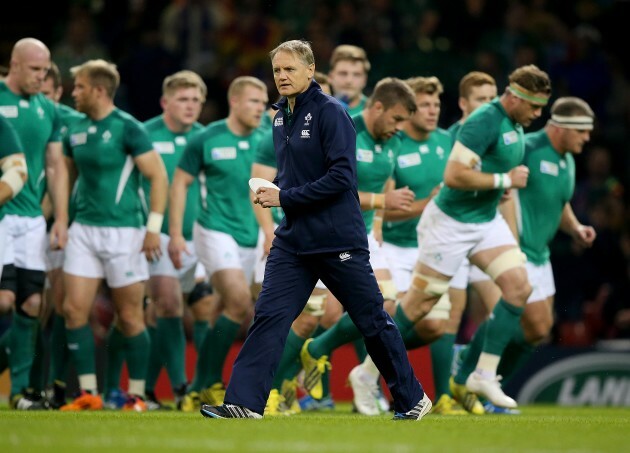 Dan Sheridan / INPHO Schmidt will fill his squad with belief that they can deal with the blows. Dan Sheridan / INPHO / INPHO
We know that Ireland have never been as well prepared in theory and practice under Joe Schmidt and Les Kiss' guidance. This will be the team that rises to the challenge of continuing to excel in O'Connell's absence.
Now that Ireland have reached the quarter-finals, the games get tougher and their importance quadruples. The margins for error get smaller, accurate decision-making becomes vital and, of course, doing all these things with a tired body and mind adds to the challenge of World Cup knock-out stages.
Teams follow routines and protocols in preparation for these times. When their bodies are more fatigued, when motivation can wane slightly, the structure of the day is a major aid in keeping the focus.
The medical team will have been collecting reams of stats from players for months, even years. Players fill in morning reports on how they're feeling and provide regular urine samples to check their hydration levels.
GPS stats will give the medical and conditioning staff information about player exertion and ultimately this information will direct their recovery this week.
This is a time to prioritise rest and recovery and minimise loads in training. The team's training will be very light and focus on the specifics of their game plan against Argentina.
I remember after we played New Zealand in the pool stages of that 2014 World Cup, it took my body three full days to recover. I had never experienced such a long recovery period.
My body didn't feel like my own until the morning of the last pool game, which was four days later. These Irish boys are in the best shape of their lives and no doubt they have all the right strategies in place to maximise their recovery.
They should be ready and primed for the next big step in this World Cup.