ON OUR FIRST day in Ireland camp at the start of our training for the 2014 Women's World Cup, we sat down and had a discussion about how much we were willing to sacrifice to win the tournament.
We posed a question to each other: 'Are you willing to do everything it takes for the next six months, knowing there's a risk you might never play a single minute of the World Cup?'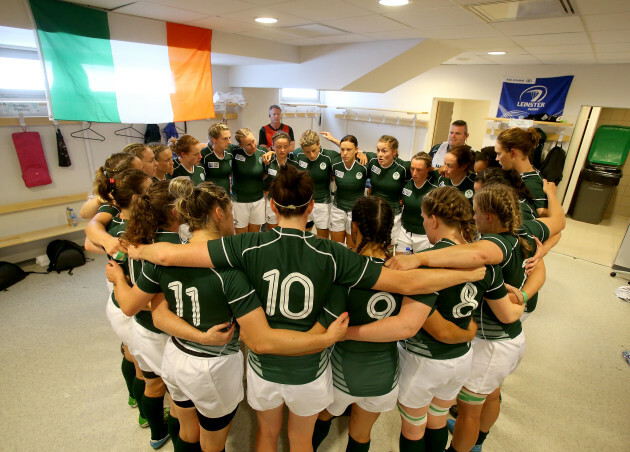 Lynne Cantwell and Ireland Women got to the semi-finals of last year's World Cup.
Addressing this early on handed responsibility to the players for what was expected of them if we were going to go on and win it. Every single person in the room bought into the mindset, and that made us so much stronger.
Joe Schmidt's Ireland players will have done something similar in their preparations for this World Cup, even if it wasn't articulated in the same way.
It's important at any tournament to give players game time and keep them involved if at all possible. No one ever knows how a campaign will work out, but the value of awarding players time to contribute to the campaign is invaluable for team dynamics.
Some players may get minimal time against Romania on Sunday in Wembley, several players won't be happy to be on the bench in later games, others may not even get a chance to play at all.
But all players must take responsibility for their own behaviour during this long campaign to make sure the mood outside of training is light, to ensure everyone is fresh for game day, ready to perform. Negativity and bitterness simply cannot be part of it.
The Romania game might be the last playing or starting chance for several of Schmidt's players, but it's those guys who set the tone for the squad. As few as two or three dissenters in the group can bring the whole thing crashing down.
I believe Ireland's players have bought into it in the same way we did before my last World Cup in 2014. They know their role might not involve starring on the pitch in every game.
Rugby by nature isn't totally suited tournaments, mainly due to the long recovery time needed between matches. This means that the pacing strategy needs to be right.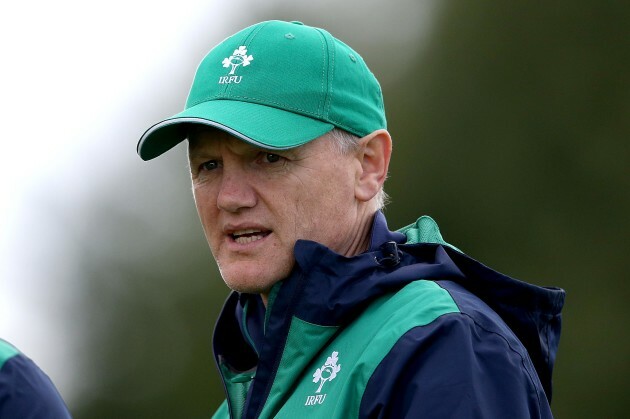 Dan Sheridan / INPHO Schmidt's players have bought into this World Cup in the right way. Dan Sheridan / INPHO / INPHO
Even with five World Cups under my belt, I feel there's no exact science for getting the pace right, and we certainly made lots of mistakes along the way in those five campaigns.
Certainly one of the things I found distracting were the other games and results, and I'm sure it's the same for our boys right now. Take the deserved hype around Japan recently for example. It's absolutely everywhere. Players were being asked about it this week.
With so much action, so many teams, so much coverage of the competition, it's very easy to get distracted and influenced by what other people are doing.
What allows players to keep the much-needed level head and stability is keeping focused on what their team is doing, because those are the factors that can be influenced, those are the 'controllables'.
With this platform, players and teams allow themselves to put what they've practiced into action and play to the level they are capable of, managing the pressure factor as best they can.
I think that's why Schmidt has his squad in St. George's Park this week. They couldn't be further from the fanfare and excitement we saw in Cardiff last weekend. Their awareness of what's going on elsewhere isn't 100%; they're inwardly focused and that's a good thing.
Avoiding the hype and pressure is also why Ireland arrived to the tournament so late compared to others, staying on at Carton House until a few days before their first pool game against Canada.
Ireland seemed prepared and in control for the most part last Saturday. They were 63% effective with their 59% possession in the first half. In the second half, their overall defence and attack effectiveness dropped to 60% with 57% possession.
Basically, effectiveness is an indication of the team's ability to put pressure on their opponents and maintain it. That's achieved by attaining a score, field position or possession and getting a positive outcome once you're in those good areas.
Ireland's first-half effectiveness stats were especially sharp.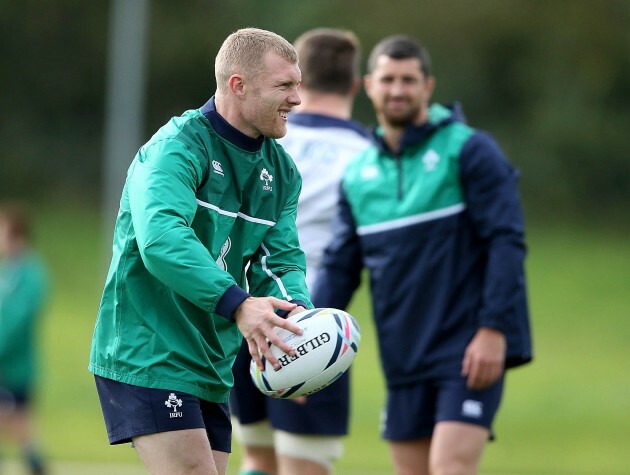 Dan Sheridan / INPHO Keith Earls was excellent on the wing for Ireland. Dan Sheridan / INPHO / INPHO
Ireland weren't ever really going to be stretched by Canada. Kieran Crowley's team are a predictable one and Ireland's analysis would have identified and prepared Schmidt's players for everything they had to offer. They would have kept Canada to nil but for an error from Jared Payne.
Canada's predictably narrow defence after first phase gave Ireland's backline huge opportunities to attack out wide. That was great for supporters to see I think, particularly in light of the recent doubts over Ireland's backline attack, creativity and options.
Dave Kearney and Keith Earls were very exciting with ball in hand and this game plan suited them perfectly. Luke Fitzgerald played well at 12 and again his busy energy suited this type of game.
I was interested to see the effect of Paul O'Connell's sin binning early in the second half on the team and their ability to push on after a good first half. These unexpected events are always very useful in terms of experience and teams rarely practice for them in training.
They test the team's ability to regroup and continue to drive on even with the obvious disruption. Ireland struggled initially – a good learning experience – but eventually refocused and got over the Canada line with Sean Cronin's try.
While it might have initially appeared that Ireland learned nothing important from this win, their spell with 14 men was excellent practice for later games if they do lose key decision makers and game managers like O'Connell, Rory Best, Conor Murray and Johnny Sexton.
Schmidt will hope that doesn't happen, but if it does he requires back-up players who have been positive throughout, even when their opportunities were limited. The mindset looks right.