1. Holding their nerve at the finish
Domhnall O'Donovan was the unlikeliest of scoring heroes for Clare with his last-gasp point. Yet the registering of that score was a reflection of how he and his side held their nerve.
Despite facing the devastation of defeat, Clare kept calm with Patrick O'Connor and Nicky O'Connell piecing together a move that finished with O'Donovan flighting over the ball from the left wing.
Clare could have panicked at the death but they didn't and were rewarded with a replay.
2. Trying to reach the heights of yesterday again
Davy Fitzgerald spoke openly about the challenge that Clare now face in trying to replicate the high standards they set yesterday. They were outstanding in several facets of their game with their display belying the fact it was this group of player's first All-Ireland senior decider.
They hit 0-25 and only Kilkenny in 2008 have raised a greater number of white flags in an All-Ireland senior hurling final. But despite exerting such control on the match, Clare do not head for Ennis today with the Liam McCarthy Cup in tow. That is something for them to ponder.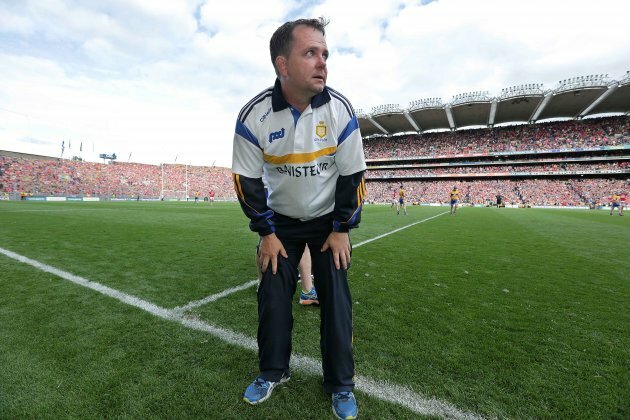 Pic: INPHO
3. The U21 dilemma
Cork now turn their attentions to the September 28th senior date in Croke Park whereas for a chunk of this Clare team they must now start to think about another All-Ireland final. Next Saturday it's the U21 decider in Semple Stadium against Antrim which will command attention.
David McInerney, Colm Galvin, Tony Kelly and Paraic Collins are the U21 players who started yesterday while another four players who were on the 26-man panel – Seadna Morey, Shane O'Donnell, Peter Duggan and Paul Flanagan – are also in the U21 ranks.
Those players have grown accustomed to double-jobbing all year and their schedule of activity is set to continue this month.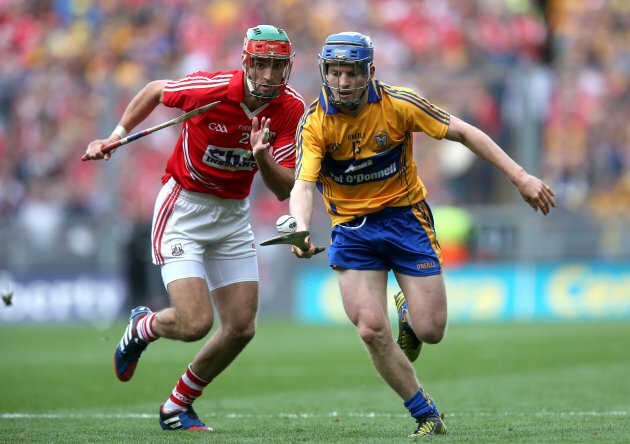 Pic: INPHO
4. The strength of their half-back line
Clare's sweeper tactic had been forensically examined before yesterday's game but ultimately they opted to stick with an orthodox defensive formation. In that setup, their half-back line was awesome and Cork had no answer to it.
Pat Donnellan lead the way as captain and produced one beautiful flick pass to set up Conor McGrath for a second-half point. Brendan Bugler reaffirmed his strong claims for a second successive Allstar. While Conor Ryan garnered the man-of-the-match award. Their dominance as a trio was the foundation of Clare's dominance as a team.
Pic: INPHO
5. The second-half problems in their full-back line
The flipside of that half-back strength was the problems Clare experienced closer to goal and they were particularly evident in the second-half.
Cork grabbed three goals with a large gap opening for Conor Lehane's first, Luke O'Farrell being wrestled to the ground for Anthony Nash to fire home the second and Stephen Moylan combining with Patrick Cronin for the third.
Consider that in a 23 minute period in the second-half Clare saw the ball fly to their own net three times and it could have been four but for Colin Ryan's hurley and the crossbar denying Anthony Nash.
Cork carved Clare open easier and were clinical when the chances arose. Do Clare need to revert to the sweeper system to protect their rearguard? It's an intriguing issue before the replay.