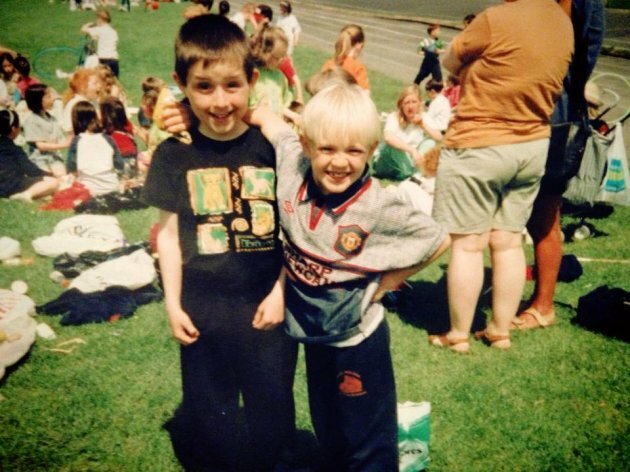 Credit: Robert Hamilton via SetantaMMAShow
HE MAY HAVE told yesterday's pre-fight press conference that the two things he likes to do are "whoop ass and look good", but Conor McGregor looks like he wouldn't harm a fly in this picture.
The photo in question shows the Irish UFC fighter attending his school sports day at Sundrive Park in Crumlin with old friend Robert Hamilton.
In it, he is wearing the infamous grey Manchester United shirt, which he reveals was bought with communion money.
What else did he spend the hard-earned cash on? A pair of Mikasa gloves, no less!