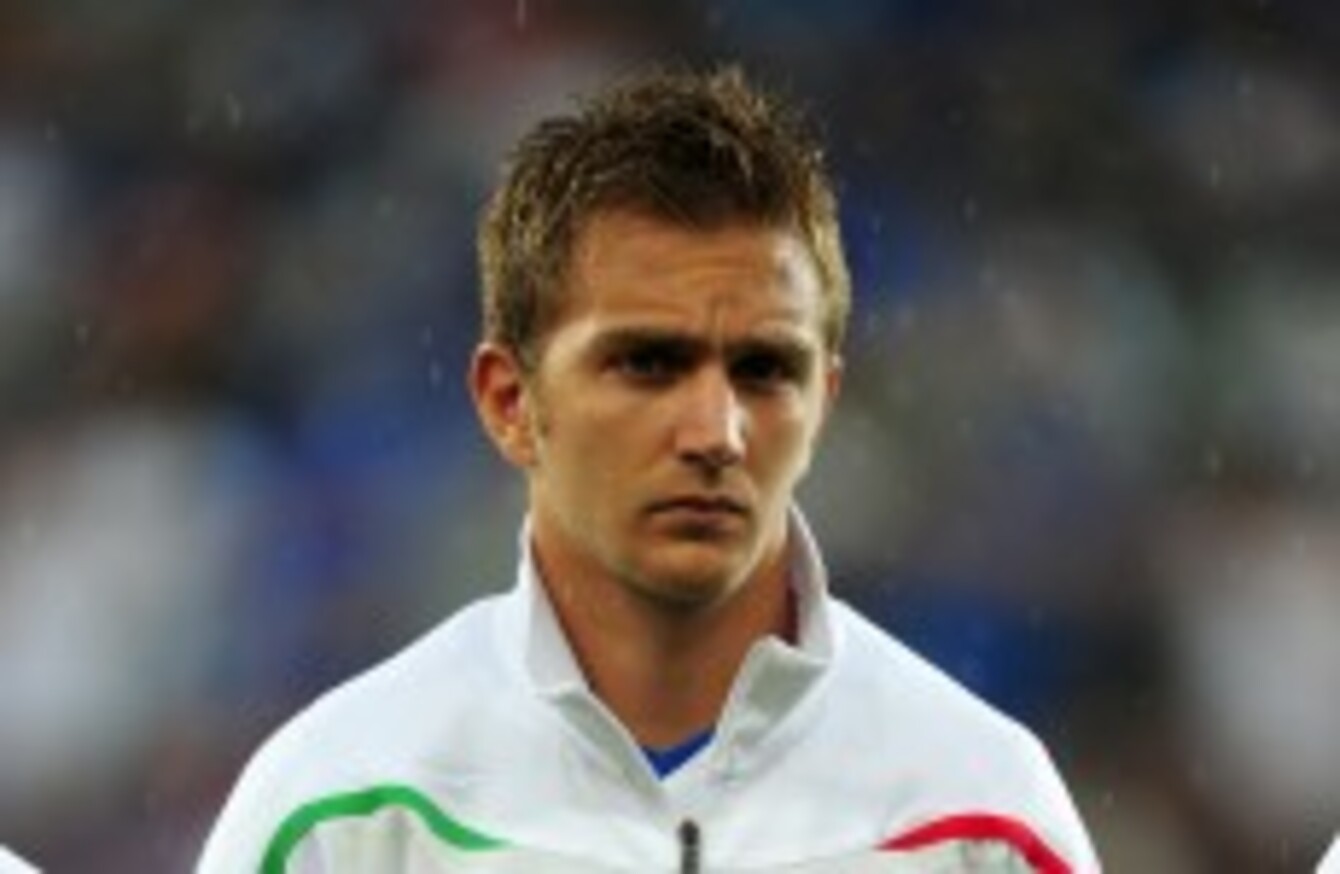 Criscito lines out against Ireland in a friendly.
Criscito lines out against Ireland in a friendly.
ITALY'S DOMENICO CRISCITO has vowed to clear his name after being implicated in the 'Scommessopoli' match-fixing scandal.
Police issued the defender with a warrant from the public prosecutor of Cremona to search his room at the Azzurri's training base at Coverciano on Monday and he was subsequently withdrawn from Cesare Prandelli's provisional squad for Euro 2012.
There is reportedly some suspicion surrounding the outcome of a game involving Criscito's former club Genoa and Lazio, and photographs have emerged of the left-back meeting fans with fellow defender Giuseppe Sculli, who has also been implicated in the affair.
However, Criscito insists that there was nothing untoward about the gathering and has promised to prove his innocence at the earliest opportunity.
"I want to be heard in Cremona as soon as possible in order to clarify everything," he told Il Corriere dello Sport.
I have not got anything to do with this story. I was only speaking with Genoa supporters."
Meanwhile, the player's representative, Andrea D'Amico, is adamant that his client is not guilty of any wrongdoing.
"They (Sculli and Criscito) just went to a meeting with the fans after a derby loss," the agent told Sky Sport Italia.
"He's calm, even if surprised by all of this. But he's an honest guy and a warrant is a tool for the protection of suspects, not a judgment of conviction. Too often this is forgotten in Italy."
Meanwhile, Italian football federation (FIGC) vice-president Demetrio Albertini has given his backing to the Zenit defender.
"He was sorry for the repercussions on the national team and on the dressing room," the former Italy midfielder told reporters after announcing that Criscito would not be travelling to Euro 2012.
He explained some things to me, and I believe his version and in his innocence."
And his club manager Luciano Spalletti added: "It is clear that the police are doing their work, but I know Criscito and he is a great player and a great man."
"There are no doubts about him, I would stick my neck out for him."
Criscito, who has been capped 19 times by his country, joined Zenit from Genoa in 2011.