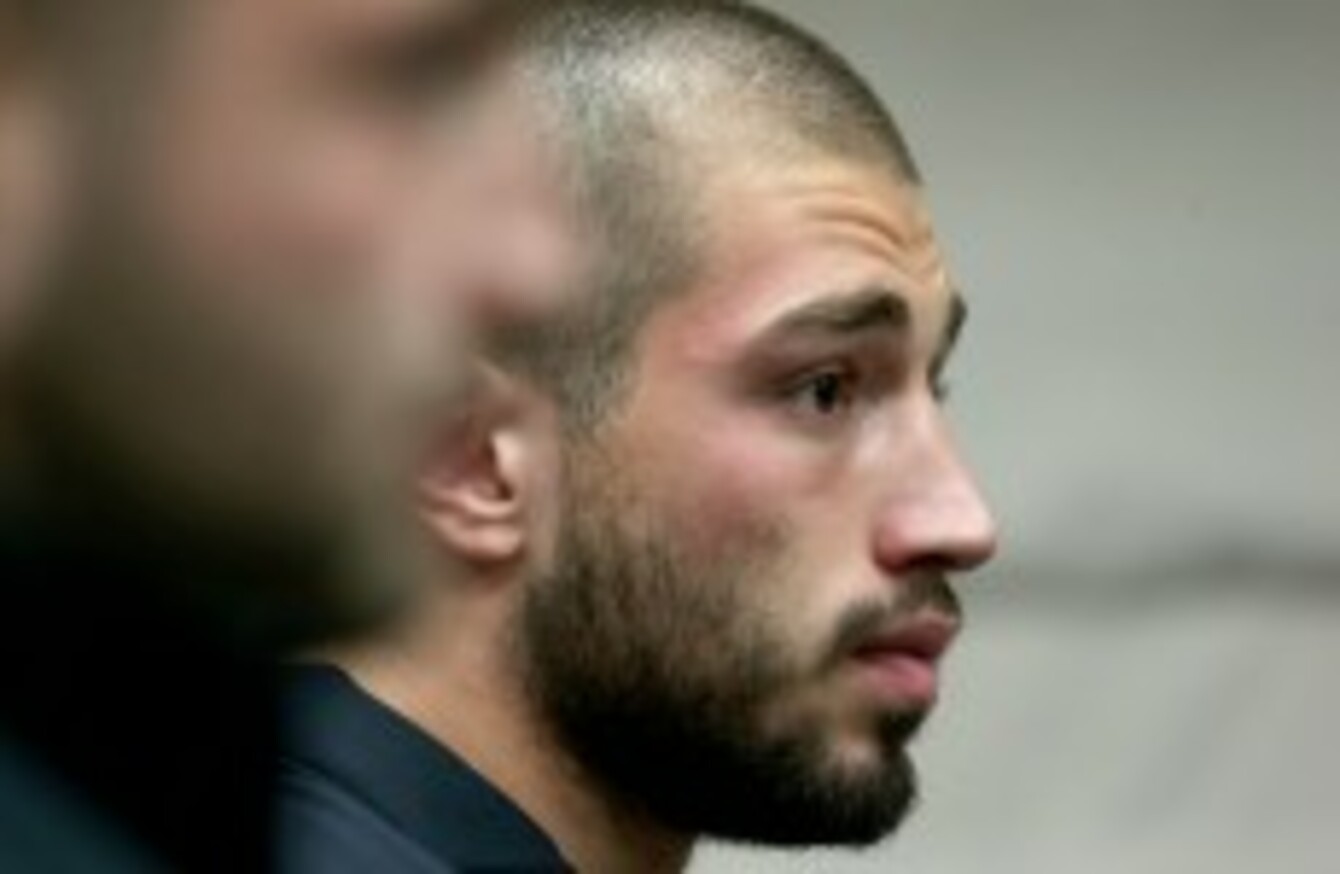 Image: Donall Farmer/INPHO
Image: Donall Farmer/INPHO
SHOULD 21-YEAR-OLD centre Merab Sharikadze make an impact for Georgia on Sunday afternoon in Dublin, Joe Schmidt can curse the influence of two Irish coaches.
The Tbilisi native already has 26 international caps despite his youth, and in a country far more famed for producing scrummaging props and abrasive flankers, Sharikadze is the great hope of Georgian backplay.
Now under the tutelage of former Ireland and Lions second row Jeremy Davidson at Aurillac in France's Pro D2, the centre is also learning rapidly from Georgia attack and backs coach Michael Bradely, himself an ex-Ireland international.
Such was the 6ft 1ins midfielder's potential as a youngster, the Georgian rugby union arranged for Sharikadze to be placed into the Hartpury College academy in 2011, the same Gloucester RFC-associated set-up that has produced England internationals such as Jonny May.
Training alongside England U20 caps Billy Burns and Ross Moriarty, Sharikadze swiftly demonstrated that his curve of progress could continue upward, and was called into the Georgia team to make his senior international debut aged just 18.
His first professional club contract took him to Bourg-en-Bresse in France, but when they were relegated from the Pro D2, Sharikadze was snapped up by Davidson's Aurillac.
"I love him, he is a good coach," says the Georgian centre of his Irish boss. "I think he is coaching really well. Aurillac is not a club who has the most money, a low-budget club. This year, I think we can make at least the semi-finals."
Aurillac currenly sit ninth, but Davidson has indeed worked wonders on a pittance of a budget compared to rivals such as the Eddie O'Sullivan-coached Biarritz.
Sharikadze says he has also been impressed with Irish teammates Brian Hayes, Paddy McAlister and Conor Gaston in Aurillac: "They're good players, so they've made a big impact."
At international level, former Connacht coach Bradley has been working closely with Sharikadze in order to polish the edges of his centre play. The 21-year-old is already a leader for the 'Lelos' backline, and appreciates Bradley's influence.
As I find him, he's the most useful backline coach I have ever worked with," says Sharikadze in his impressive English. "He's always explaining stuff, the little details, which are always really, really useful in the game. I like his coaching style.
"He didn't change any tactics or anything, but he's changed the backline moves. After he came in, we have been more effective and we're making more linebreaks than we used to."
Georgian rugby is on the rise, with their own 10-team professional domestice league and a 15th-place ranking in the IRB's list of the best international teams in the world.
Scalps like that of Samoa last year have been important for Georgian belief in their ability to compete at the top levels of the game, while it was the meeting with Ireland in 2007 that was perhaps the watershed moment.
On an infamous evening for O'Sullivan's Irish team at RWC2007, the Georgians were beaten, but proud of their performance.
"We remember it too!" laughs Sharikadze when mention is made of the Bordeaux encounter. "I was watching it on TV, and I was praying that we'd win that game.
"The game went so that we had the opportunities to win it, but then Ireland took over. That was one of the best memories we will have about Georgia rugby. We could have won that!"
While it seems unlikely that Georgia will repeat that 14-10 scoreline, Sharikadze points out that games against Tier One nations like Ireland remain crucial to the 'Lelos' progress.
It's about experience, it's about getting big games like this. These big games can change our mindset so that we believe we can win. For example, last year when we won against Samoa, no one believed it.
"I'm not not talking about players or coaches, but the people in Georgia. They would never believe that we got a result like that. My friends would have told me, 'Please, don't lose by too much.'
"But now they've changed after they saw we can beat the big teams as well."