NEVER A DULL moment.
At one stage on Tuesday it seemed like we were going to lose both of our SBG fighters from the UFC 189 card. As it turned out, we've ended up gaining one.
The news that Gunnar Nelson's original opponent, John Hathaway, had withdrawn due to injury was soon followed by reports that there were doubts about Jose Aldo too.
There was a bit of uncertainty and confusion when we learned that the UFC featherweight champion injured his rib in a sparring session while preparing to fight Conor McGregor in Las Vegas on 11 July.
Thirty-six hours later, Conor's title fight is still scheduled to go ahead, Gunnar has got himself a new opponent and now Cathal Pendred has joined those two on the bill as well. It's funny how things work out.
It was Tuesday afternoon when we learned that Aldo had more or less pulled out. But after seeing some medical specialists and, perhaps more significantly, being reminded of the cheque he'd be walking away from, now he's back in. The last couple of days have certainly passed by in a bit of a haze, it would be fair to say.
It's still Aldo for now, but if it turns out that he's unable to compete when the time comes, Chad Mendes is in line to step in and fight Conor for an interim title instead.
From our perspective, it's just nice that we've got something concrete and definite ahead of us again. Whether the opponent is Jose Aldo or Chad Mendes, either way it's for a UFC belt at 145lbs in Las Vegas on 11 July.
At SBG we've become renowned for doing things a little differently in terms of some of the phrases we use, and one of those is 'There is no opponent'. We never tailor our preparations based on opponents and this is sort of like the most extreme version of that you can think of.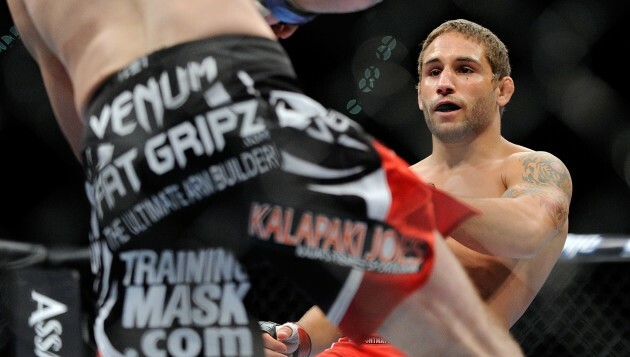 AP / Press Association Images Chad Mendes is on standby should Jose Aldo be deemed unfit to compete against Conor McGregor. AP / Press Association Images / Press Association Images
The Nevada State Athletic Commission could stop this fight against Aldo on weigh-in day — the day before the fight. That's when the pre-fight medicals are done. Aldo might still want it but the doctor can say no if he doesn't believe he's fit to compete. Then it's basically out of the hands of Aldo, ourselves and the UFC. Enter Chad Mendes.
Mendes has been asked to make weight and he'll be there, so it could be him stepping on the scales instead of Aldo for all we know. That kind of thing happens often at small regional shows, but this is for a UFC belt. That's no big deal for us, though. It's kind of exciting, to be honest. Who's going to be on the scales when we turn up to weigh in? We won't know until the day itself.
For most people, switching between two different types of opponent like that would be an absolute nightmare. But it would be hypocritical of us to complain about that and allow it to have an impact, so we're staying true to our regular philosophy when it comes to opponents. And I believe Conor will end up fighting both of these guys at some point anyway, so what difference does it make?
Ultimately, a man with two arms and two legs will be standing across the octagon from Conor on 11 July. Whether that man's name is Jose or Chad, nothing changes for us. I'm confident that Conor has the solution to both problems. At this level of mixed martial arts, I believe a fighter should be ready for any opponent at the drop of a hat.
It was UFC president Dana White who called me and asked how we felt about Chad Mendes stepping in to fight Conor for the belt. Conor was sleeping at the time so I walked into his room and told him it could be Mendes instead. He opened one eye, said 'They're all the same' and then went back to sleep. That's as far as any negotiation went.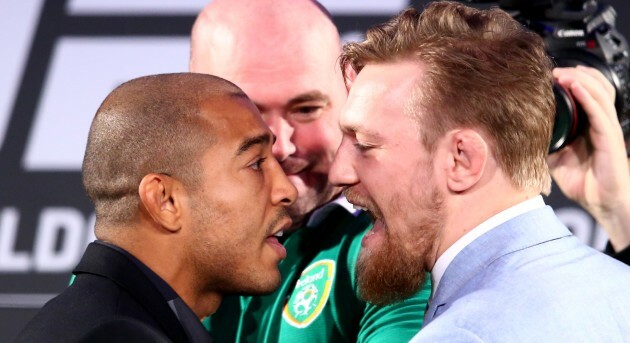 Cathal Noonan / INPHO Aldo versus McGregor is still on track for 11 July. Cathal Noonan / INPHO / INPHO
What did we do when the news about Aldo's injury broke? We went to the TUF gym, as usual, and Conor had what I believe was his best sparring session since we've been here in Las Vegas. Instead of expending our energy on speculation and rumours, we continued as normal and 24 hours later things were back on track.
If Aldo was going to be out, the options were to postpone the fight until later in the year or bring in a different opponent. Both were discussed, but Conor is driven by competition. The UFC mentioned a September date but I knew realistically that if Aldo's rib injury was bad, September wouldn't be realistic. At best it would be October.
Exclusive Six
Nations Analysis
Get Murray Kinsella's exclusive analysis of Ireland's Six Nations campaign this spring
Become a Member
That would leave Conor on the sidelines for nine months. Some fighters are satisfied to sit out for a year when they've got a title shot ahead, but that's not something we wanted to do. Maybe people think we're crazy because if Conor lost to a replacement opponent then that guy would overtake him in the running for a title shot. We don't look at things that way. I believe Conor is ready for whoever the UFC put in there and we have to be able to back that up by accepting all challengers.
People will assume that we're going to be introducing a lot more wrestling to our training sessions now, given the calibre of Chad Mendes in that department, but our preparations actually aren't going to change at all. I was pretty convinced that Aldo was going to play a wrestling game anyway. There's a reason why most of Conor's fights end in first-round knockouts and Aldo's go to a decision.
On top of that, it's an MMA fight. We're MMA fighters, not kickboxers, so we cover all areas of mixed martial arts. We have wrestlers, grapplers and strikers here. This training camp hasn't been geared towards an orthodox Muay Thai fighter. The aim of the camp has been to make Conor better than he was in his last fight. And we've achieved that.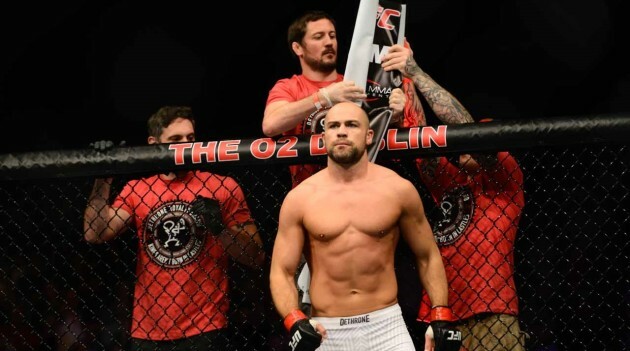 Rodrigo Romos / INPHO Cathal Pendred is heading to Las Vegas to take on John Howard at UFC 189. Rodrigo Romos / INPHO / INPHO
The opponent never matters and Cathal Pendred is further proof of that. He's been harassing the UFC about getting a fight at short notice — I wouldn't have been surprised if he had offered to step in for Aldo! — so he's another example of somebody who's secure enough in their skillset to take on any challenge. Cathal has stepped in to fight John Howard and he'll be arriving in Vegas in the next couple of days. It'll be great to have him here.
It's the very same for Gunnar Nelson. His fight was actually changed while he was asleep. He woke up late that day, I told him he had a new opponent and instead of asking who it was (Brandon Thatch), he just said 'Oh, okay' and then went about making his breakfast. I'm very proud of the guys for being like that.
It's a bit of a throwback to the early days. My first ever fight was in England and the opponent just didn't bother showing up. They found a guy in the audience who was a good grappler so I fought him instead. It's one of the lessons of MMA to make sure you don't get too obsessed about who you're facing, because it could change on the scales.