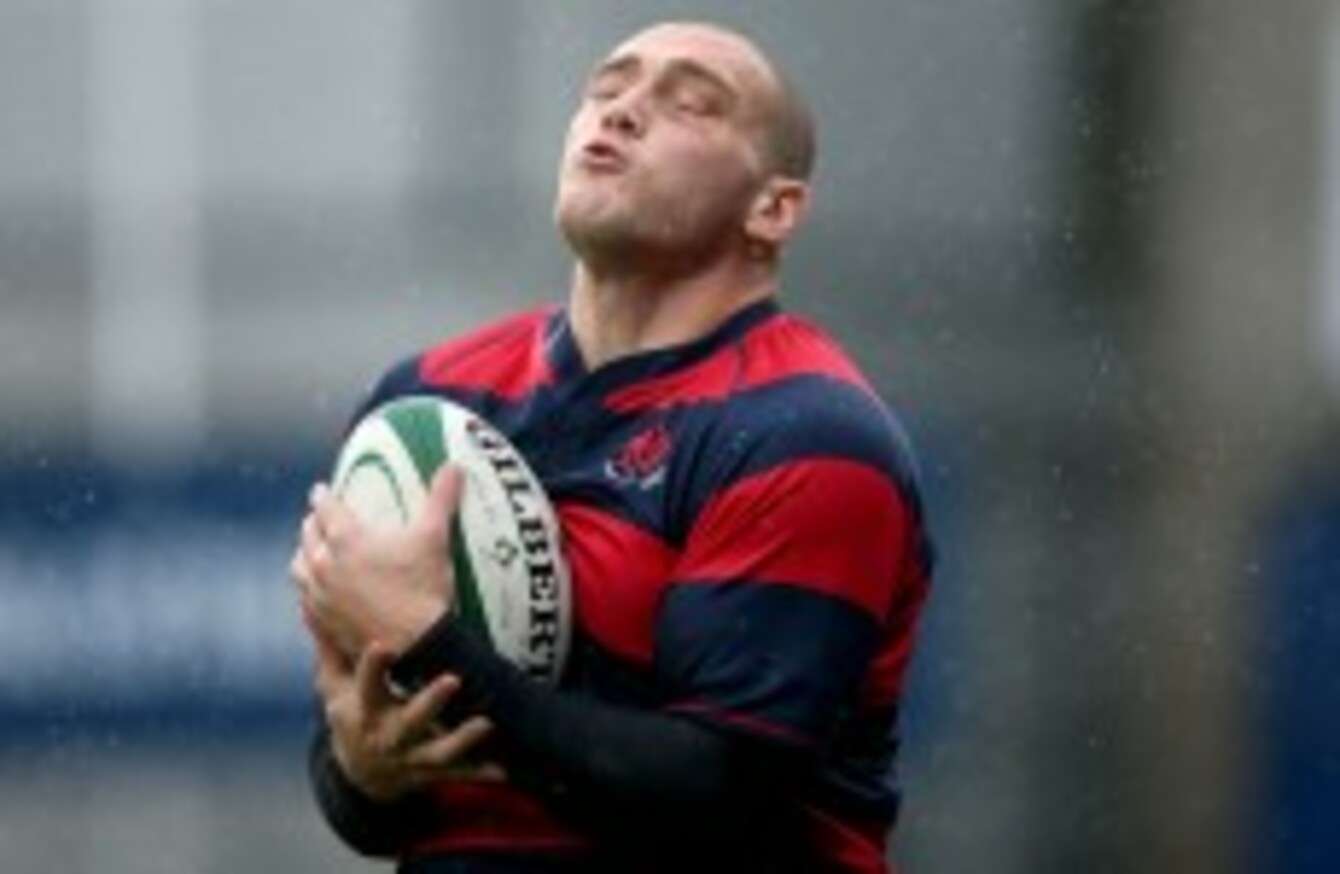 At the moment Georgia have no way of competing in the 6 Nations.
Image: Donall Farmer/INPHO
At the moment Georgia have no way of competing in the 6 Nations.
Image: Donall Farmer/INPHO
THE BIG DIFFERENCE between northern and southern hemisphere rugby isn't so much what's seen on the field of play, but more the appetite for broadening the game's appeal.
Stephen Ferris was on RTE's Against The Head on Monday night and it came up that he hadn't come from a traditional rugby school, having paved his way to international and Lions stardom along the less familiar path of junior rugby.
Ferris humbly pointed out that he wasn't the only one to do this, with Sean O'Brien and Shane Horgan both taking the same route. There's a few others who successfully by-passed the schools system such as John Hayes and Alan Quinlan, but overall its a shockingly short list.
The fan base in Ireland may have broadened somewhat in recent years, but at underage representative level not a lot has changed. It's instructive to look at, for example, the Ireland under 19 squad named before the France game earlier this year.
Of the 35 players included, 30 were from fee paying schools such as Methodist, Sullivan Upper, Blackrock, Clongowes, Roscrea, and CBC Cork, two were exiles with Irish heritage, and only one came from a non traditional rugby school, that being Pat O' Toole who attended Sancta Maria College in Louisburgh Co. Mayo.
Undoubtedly some good underage players with ambitious parents get drawn towards the bigger schools, but that doesn't account for the overwhelming reliance on fee paying schools to produce the next wave of Irish internationals.
Meanwhile at professional level, the founders of the European Rugby Champions Cup have promised us much but really what they've provided is a perfect illustration of how not to grow your sport; go from 24 teams to 20, make some countries feel unwelcome, get it off terrestrial TV and throw in another channel that fans have to pay for.
The same exclusive environment exists across the board at international level. The visit of Georgia on Sunday will remind most Irish fans of one of our worst ever World Cup performances but nobody here has thought about them much since because Georgia operate in the dank unloved basement of international rugby that's known as the European Nations Cup.
They play in that competition because nobody with any real power has pushed for them to have greater involvement elsewhere. They've won it four years in a row, and seven times in all. They beat Samoa this year and pushed the Scots close at the last RWC, going down 15-6. They attract a crowd of around 25,000 for bigger home games, and when they play Russia they usually get over 50,000. In southern parts of the country it's their main sport and nationally, it's not far off football.
In the Southern Hemisphere, the attitude is completely different as administrators fall over themselves to sell the sport and bring it to new markets.
In 2016 Super Rugby will become an 18 team tournament (as recently as 1995 there were only 12 teams involved). There'll be one Japanese and one Argentinian side invited to the party which will mean a bigger TV market, new fans, new cities and in the case of Japan, lots of corporate interest.
Encouragingly, Argentina are starting to find their feet in the Rugby Championship too, securing their first ever win in the competition last month against Australia, while also pushing NZ and South Africa close.
Back in Europe the pace of change is glacial, where the media debate still centres round the demise of Scotland as a force, rather than exploring the possibility of getting Georgia or Romania involved.
The Six Nations will always have appeal and huge support, but after two rounds you can forget about three or four of the teams having a chance to win it.
An annual playoff between the worst Six Nations side and the winner of the European Nations Cup would be a brilliant end to the season. Why not bring the Americans and Canadians into the mix too, and if Ireland hit the doldrums in a few years at least there'd be a spring time holiday in Chicago or Toronto to look forward to.
Even if it remained a game that was won by the Six Nations side for the next 20 years running, it would at least shine a torch down on the weaker sides and let them know there was an exit route.